Listing best practices
From picture taking tips to pricing guidance—here's what you need to list, sell, and score more cash.
The perfect listing
There are four parts to creating the perfect listing.
Title
Item specifics 
Quality photos 
Price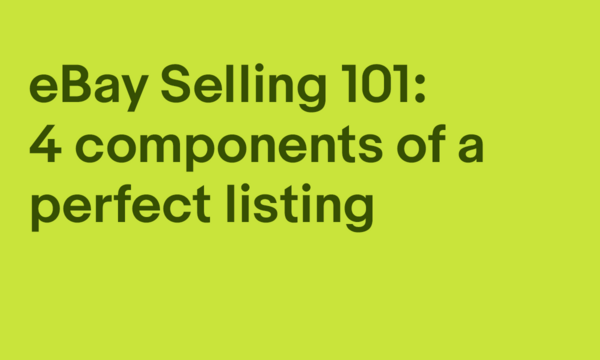 How to improve your listings
Following these best practices can take your listings from good to great, helping you sell more.
Choose the right category
When you select the right category, that can be the difference between making a sale and a buyer missing your item. Since buyers can filter their searches by category, choosing the most relevant category—and adding a second category—can help your listing reach the right customers.
Create effective listing titles
Try to begin your titles with relevant keywords and organize them in a readable, logical order. Don't use acronyms, like NIB, that buyers may not understand. Avoid words in all caps or characters like asterisks unless they're part of your product's name.
Examples of perfect listing titles:
Fashion
Lululemon Cashmere Sweater Medium Blue Mens V Neck New Long sleeve
Women's Astros Jersey Fits Small Medium Pink Stripe Polyester Vintage 80s Retro
Electronics
Dell Chromebook CB1C13 11.6in Intel Celeron N2840, 2.16GHz 2GB 16GB SSD
Apple TV 4K 32GB HDR 5th Generation Digital Media Streamer MQD22LL/A
Collectibles
Hallmark 2019 Disney Beauty and The Beast Bonjour Keepsake Ornament Pre-owned
Dr Doctor Who 12' Deluxe Striped Scarf Fourth 4th Costume Tom Baker BBC Licensed
Pro Tip: Perfect titles AND item specifics help searchability of your listings.
Use accurate item specifics
When you select item specifics for your listings, provide as many recommended item specifics as possible and choose from the options we provide. Item specifics include size, brand, color or style.
Use product identifiers
Provide more details for your items to get more accurate pricing guidance and help buyers find your listings. Product identifiers include brand name, Global Trade Item Number (GTIN)—such as a Universal Purchase Code (UPC) or International Standard Book Number (ISBN)—and Manufacturer Part Number (MPN).
Write clear descriptions
Include detailed product descriptions with brand names, styles, and model numbers. Make sure to include unique qualities and potential flaws.
Use quality photos
High-quality pictures boost your customers' confidence in your listing. Follow our photography tips for inspiration and help.
Choose the right listing format
Decide whether auction-style or fixed-price is right for you.
What is Auction-style?
Choose a starting price and your customers can place bids. When the auction ends, the highest bidder buys the item at that price.
What is Buy-It-Now?
For fixed-price listings, your customers know the exact price they need to pay for your item and can purchase it immediately. No bidding required.
List using both
You can add a Buy-It-Now option to an Auction-style listing. Your buyers can either purchase your item immediately or place a bid.
Price competitively
Not sure where to start on pricing? Use our research tools to see what similar items sold for in the past 90 days.
Allow offers
Buyers can make offers on your item and you can choose to accept or decline them, or make a counteroffer.
Optimize listings for mobile
Increase your chances of making a sale with mobile-friendly listings. Since many listings on eBay are viewed on mobile devices, having concise descriptions, bullet points, and a base font size of 16 pixels can all help make your listings more mobile-friendly. Always check how your listings look on your own device first to get a better idea of what adjustments need to be made.
Share your listing
Increase your reach by sharing what you're listing with your social communities.
Create your listings with confidence
While you create your listings, we will help you keep these best practices in mind, to ensure your listings are set up for success.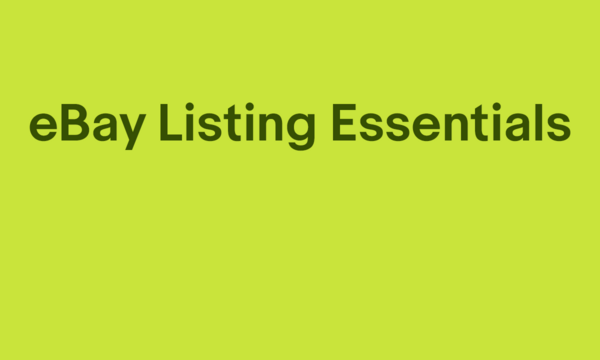 Feedback