Great tips for any peak selling season
7 best practices for Sellers
Stay current with other Seller insights and eBay News

Listen to our weekly podcast
Weekly tips on starting, running, and growing your business.

Learn from other eBay Sellers
Connect with Sellers like you.

Stay current with eBay News
Need-to-know updates for your eBay business.
Win the season with these social channel tactics
Set up an Instagram or Facebook account and use them to attract buyers to eBay.
Show off your products with great photos. If possible, show them in use or propped to reflect the current season.
Actively post at least once a week (same day if you're doing it once a week) to build up consistency with your followers.
Plan a series of posts in advance so you can easily post each time.
Post about your expertise in the area of items you sell or post about a relevant topic you have knowledge about.
Post testimonials and positive comments you receive from customers (screen shots from feedback or My Messages).
Collaborate with others to put outfits together from your individual listings.
Hashtag the brands you're promoting.
eBay for Business on YouTube
Whether you're just starting to sell and looking for instructions and tips, or you're a reseller building a small business, we'll share the inspiration, how-tos, news, advice, and seller stories to help power your success.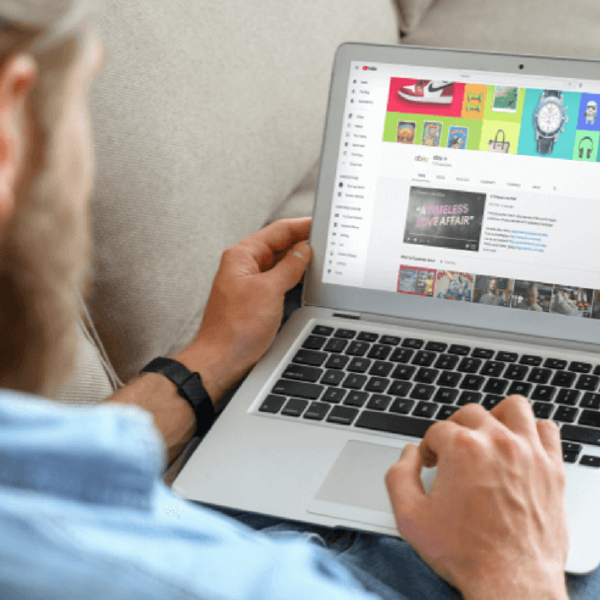 How to create the perfect listing any time of year
There are four parts to the perfect listing
Title
Item Specifics
Quality Photos
Price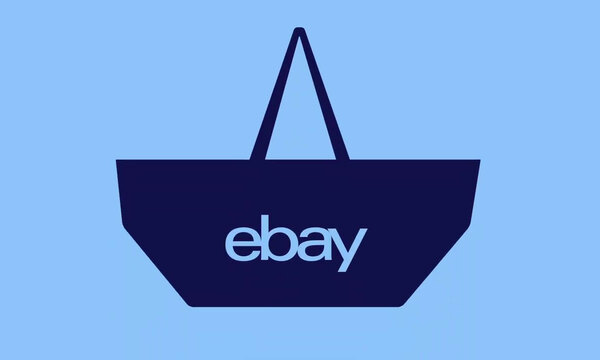 Examples of perfect listing titles
Fashion
Lululemon Swiftly Tech LS 2.0 Iced Iris Crew Shirt Long Sleeve
Nike Air Jordan 1 Retro High OG Baroque Brown Bio Hack Size 11
Electronics
VIZIO V405-H19 V-Series 40" Class 4K HDR 120Hz Smart TV New
Google Chromecast Ultra 4K Digital Media Streamer - Black (GA3A00403A14)
Trading Cards & Collectibles
2021 Topps Series 1 Short Print Photo Variation Babe Ruth (#81) Yankees SP
Hallmark 2020 Holiday Ornament Gingerbread Cutie – 11th in Christmas Cupcakes – Mint in box
Pro Tip: Perfect titles AND item specifics help searchability of your listings.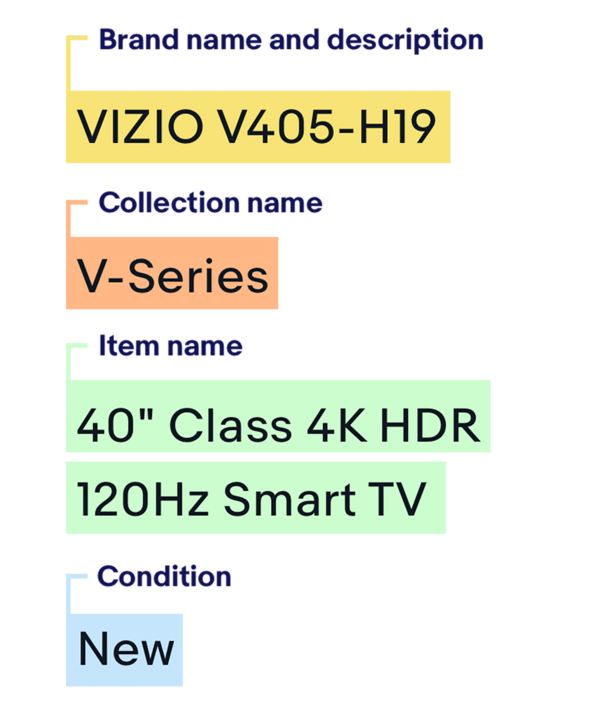 Sell more during peak periods
Tips to boost your profits
Boost your visibility
Improve exposure with Promoted Listings.
Sell more with volume pricing
Your customers will spend more, buy more.
Centralize your business
Manage your business with one convenient tool.
Get more value with eBay Labels
Print, manage, track, and save with eBay Labels.
Use offers to buyers
When buyers show interest in your product target them with an offer.
Keep selling after the sale
Offer post-sale deals and discounts.
Tips for taking time away from your business
Everyone occasionally needs some time away—whether it's to recharge your batteries, take care of an emergency, or catch up on orders during peak times.
You can let buyers know you're away for a period of time without worrying. When you indicate you'll be away, your handling and estimated delivery times will automatically be adjusted. You can also schedule this time in advance.
Feedback