Welcome to a better way to save on small, lightweight shipments
We understand that when you're shipping stamps, coins, currency, or trading cards, postage can impact your profits. That's why we created the eBay standard envelope service within eBay Labels. It's the low-cost shipping label that comes with integrated, limited tracking and shipping protection.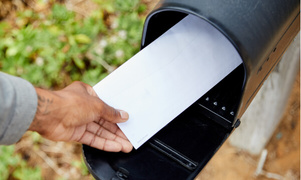 The low-cost way to ship
eBay standard envelope is better than a simple stamp. It saves you up to 70% compared to USPS First Class Package Service.
Send 1 oz. packages for
$0.63
A plain, number 10 envelope works just fine, but it's not required. You can use any envelope that fits the following specifications:
No smaller than 3.5" x 5"
No larger than 6.125" x 11.5"
No heavier than 3 oz.
No plastic, strings or closures 
Recipient address is parallel to envelope's longest side.
Uniform thickness not greater than .25"
If you need to use a thicker or more rigid envelope to better protect what you're shipping, check with your local post office to ensure your envelope fits the postage bracket and guidelines.
Need a visual aid? We've got you covered.
Ship small. Save big.
Get tracking and shipping protections on packages weighing up to 3 oz. and a quarter inch thick for about a dollar with eBay standard envelope.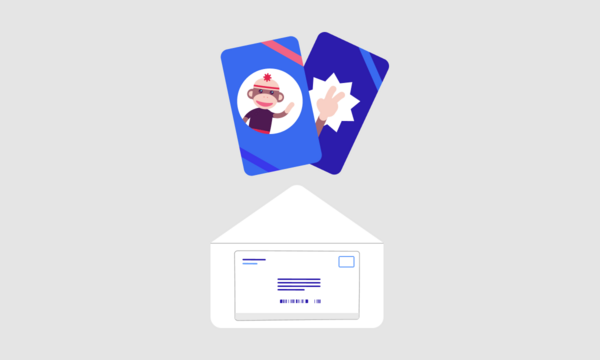 Package specifications
Trading cards
Ship no more than 15 raw cards per package per envelope
Ship no more than 2 cards in top loaders
No graded cards
Coin & paper money
Ship no more than 5 raw coins or pieces of paper money
Ship no more than 3 coins in plastic flips or pieces of money in protectors
No rolled coins
No graded coins or paper money
No bullion 
Postcards & stamps
Ship no more than 10 stamps or 3 postcards / postal history items 
Plate blocks that fit the eBay standard envelope dimensional requirements
No coils or sheets of stamps or graded stamps 
Note: These quantities meet size and weight requirements in most situations. But you should still weigh your envelope and ensure it's accepted by your local post office.
eBay shipping solutions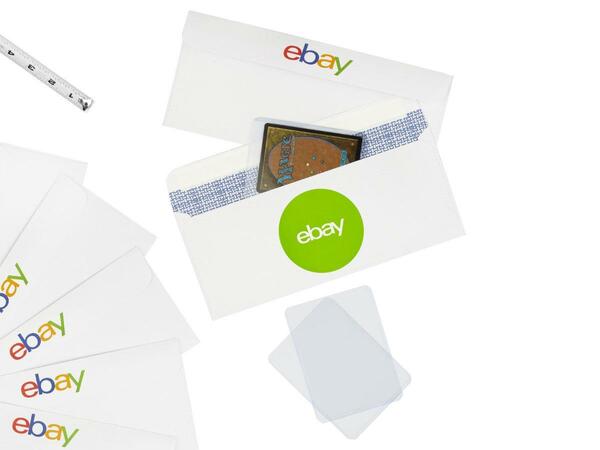 eBay shipping supplies
Don't miss a chance to level-up the branded experience for your buyers with envelopes designed specifically to be used with eBay standard envelope.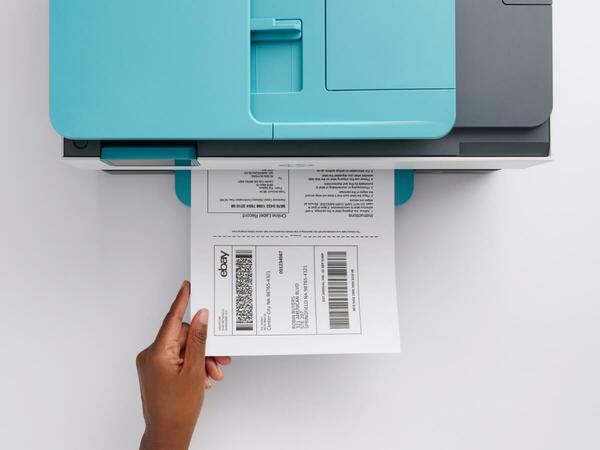 The power of eBay Labels
Our on-platform shipping service, eBay Labels, is a seamless experience that allows you to ship with a QR code, or print labels at home, schedule package pickup and more.
Feedback