Key benefits
Saves up to 70% vs. USPS® First Class Package Service
Available for trading cards, coins and currency, postcards and stamps
Integrated tracking and easy to print using eBay labels
Shipping protection plan up to $50 on combined items, in case of loss or damage
Drop off at regular USPS locations, no acceptance scan required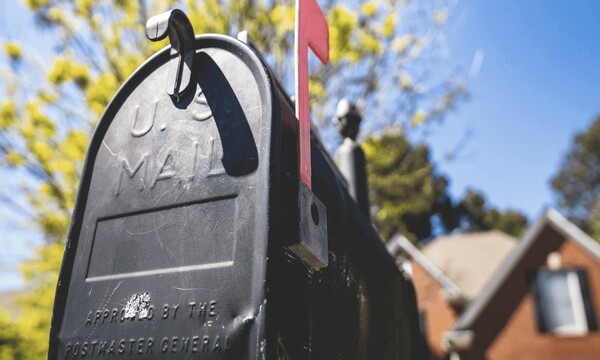 The lower cost way to ship small, lightweight items with tracking included
Welcome to the new way to ship items up to 3 oz. to your buyers. eBay standard envelope is more affordable than using USPS First Class Package Service. Plus, with integrated tracking and shipping protection it's more secure than shipping with a stamp and can help improve your Seller Ratings. Look for new categories coming soon.

Ship small. Save big with eBay standard envelope.
The low-cost way to ship small, lightweight items with tracking included – available for trading cards, postcards, stamps, currency and coins. Ship up to 3 oz. for under $1.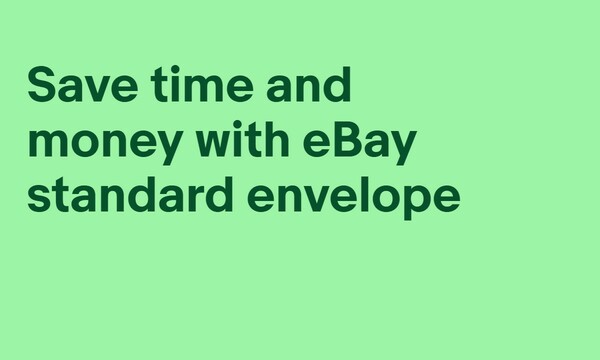 Category details and restrictions
Trading cards
Ship no more than 15 raw cards per package per envelope
Ship no more than 2 trading cards with top loaders
No graded trading cards
Coin & paper money
Ship no more than 5 raw coins or pieces of paper money
Ship no more than 3 coins in plastic flips or pieces of paper money in protector holders
No rolls of coins
No graded coins or paper money
No bullion
Postcards & stamps
Ship no more than 10 stamps or 3 postcards/postal history items
Plate blocks that fit the eBay standard envelope dimensions are allowed
No coils or sheets of stamps
No graded stamps
Start shipping today
We developed eBay standard envelope with our sellers in mind. Save on shipping costs and increase your sales with these affordable rates.
How it works
1
List your item
Create the listing for your trading cards, coins and currency or postcards and stamps, and select eBay standard envelope under the shipping section.
2
Ship your item
Print your label from eBay Labels and attach it to your envelope then send via USPS. Tracking is automatically integrated.
3
Monitor your shipment
Track the progress of your shipment only through My eBay or Seller Hub. An acceptance scan is not required. The built-in tracking for this eBay delivery service is what we need to confirm your shipment.
Envelope requirements
No smaller than 3.5" x 5"
No larger than 6.125" x 11.5"
No thicker than .25"
Weighs up to 3 oz.
eBay Standard envelope template
Use this tool and the accompanying information to ensure the envelope you are using to ship your items qualifies.
eBay shipping solutions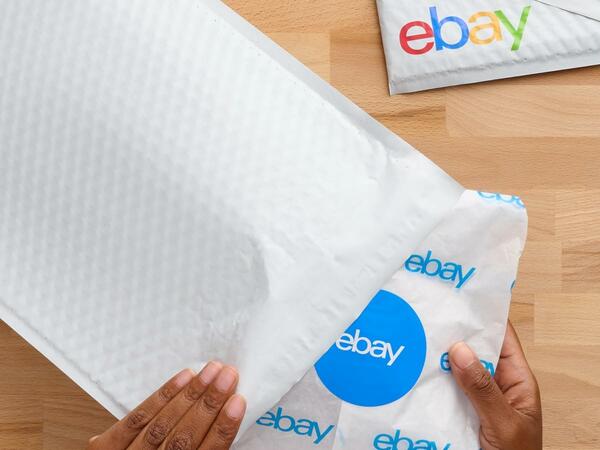 eBay Shipping Supplies
We have eBay branded envelopes, sleeves and packaging designed specifically to ship your items safely and securely to your buyers.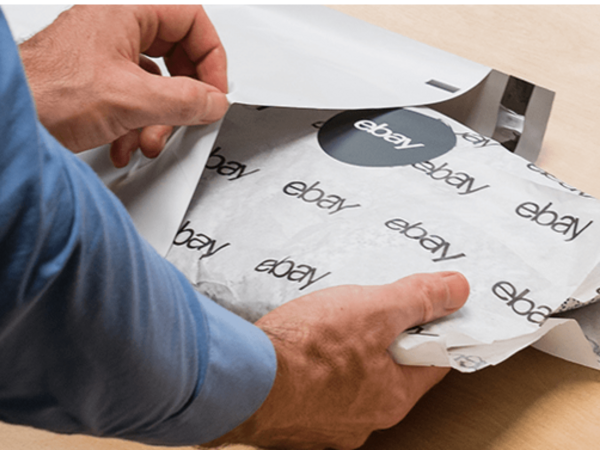 The power of eBay Labels
It's the easy and affordable way to handle shipping. Manage everything — from printing labels to scheduling pickup and more — without leaving your home or office.
FAQs
How do I get an acceptance scan?
An acceptance scan is not required. Simply drop your shipment off at regular USPS locations, in USPS Blue Box collection bins, or in your mailbox with a raised flag for USPS pickup. The built-in tracking for this eBay delivery service is what we need to confirm your shipment.
Why can't I track eBay standard envelope shipments on the USPS website?
eBay standard envelope is an eBay Delivery Service and is tracked by our customers through their eBay accounts. Sellers can find the tracking information in MyeBay or Seller Hub. If your buyer is asking for tracking information, please direct them to their purchase transaction history.
Am I protected against shipping and delivery issues when using eBay standard envelope (e.g. lost, damage, delays)?
You are still responsible for getting the order to the buyer in good shape. However, each eBay standard envelope shipment includes a $20 shipping protection plan on a single order and up to $50 on combined orders to help in case of lost or damaged items.
eBay's seller levels and performance standards apply as they would for any typical eBay order.
Why doesn't eBay standard envelope show up on my USPS scan form?
eBay standard envelope can be printed in single label printing or in bulk on eBay Labels, but will not be added to the USPS scan form. eBay standard envelope shipments do not require USPS to scan the shipment.
eBay standard envelope shipments sometimes don't show delivery events all the way to the buyer. The shipment tracking seems stalled without a delivery update.
From time to time, eBay standard envelope shipments unfortunately may not track all the way through delivery to your buyer. If your buyer opens an "Item Not Received" request, please work with them to issue a refund in a timely manner. In these cases, you may also consider raising a claim to recover your lost funds.
How do I file a claim on a shipment that was lost or damaged?
Each eBay standard envelope shipment includes a $20 shipping protection plan on single item orders, and up to $50 on combined orders, to help in case of lost or damaged items.
If you believe your shipment was lost in shipping, you must wait 30 days to file a claim. You can reduce the amount of the claim if your shipment was only partially lost or damaged, however the claim amount cannot be more than the item's sold price.
To file a claim, select the button below and add the following information to the form:
1. Tell us what happened - was your item damaged, or was your shipment lost?
2. Enter the claim information and your PayPal email address.
3. Enter the following additional information:
Your first and last name
The buyer's first and last name
Shipment tracking number
eBay item number
Screenshot of eBay Order Details
Screenshot of buyer's complaint message or dispute details regarding the lost or damaged item
4. When finished, select File the claim.
Claims must be filed no later than 90 days from the date the shipping label was created.
How do I check the status of a claim?
Contact PIP (Parcel Insurance Plan) at:
The buyer filed a claim with PayPal but PayPal can't validate the tracking information based on my ESUS number. How do I resolve this?
Respond to the PayPal claim and advise that the item was shipped using a new delivery option with eBay which does not show up on the standard shipping sites.
Include the ESUS tracking number and the following links which PayPal can use to track the shipment - https://www.trackmyshipment.co
Is there specific packaging to use when shipping an order through eBay standard envelope?
No, you may use any envelope that fits the size requirements listed above. We've also provided a PDF template so you can check the fit of your package.
A standard number ten envelope works just fine, and for added protection and convenience, we offer branded eBay heavyweight envelopes that are specifically designed to be used with eBay standard envelope. You can find them on our eBay supplies store at www.ebay.com/supplies. The specific item links are 5"x7" non padded envelopes and 6"x8" non padded envelopes.
Once packed and sealed, print your label using eBay Labels to ensure proper tracking and shipping protection.
Are there any restrictions on what I can ship through the eBay standard envelope service?
Currently, eBay standard envelope is only supported for specific categories on the site with single order values up to $20 USD or for combined orders up to $50 USD.
Additionally, eBay standard envelope has strict limitations on weight and size.
Envelope and contents weigh 3oz or less.
Envelope dimensions are not smaller than 3.5"x5" inches, or greater than 6.125"x11.5" inches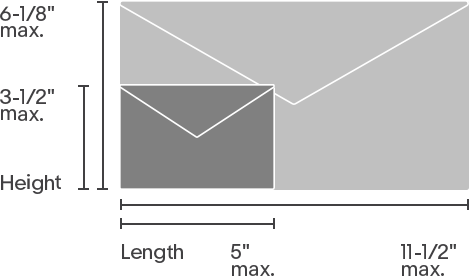 Envelope thickness is uniform, less than 0.25" inches at all points, and not too rigid
Envelope contains NO clasps/strings/buttons or similar closure devices
Envelope has recipient address parallel to the longest side
Envelope is NOT enclosed or made of any plastic material
Feedback