Photo source: legos.com
Legos have been used to create impressive model vehicles in the past, but Dave Slater, aka brickdater, has created a remarkable 1969 Chevrolet Corvette Stingray.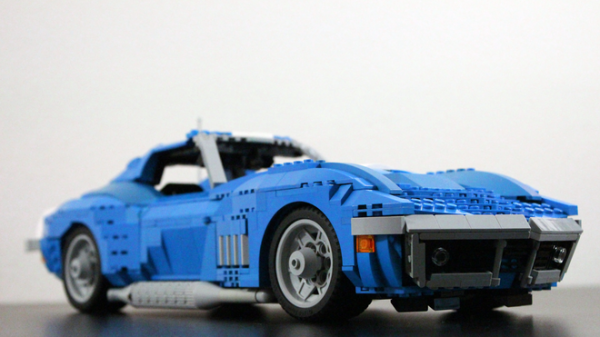 Dave has been infatuated with the '69 C3 Corvette Stingray for as long as he can remember, and rather than forking over the money for one he just built his own. Like many others, Dave grew up playing with Legos. He learned his beloved wife had never played with Legos, so he felt the need to break out his old Lego sets and share the joy that Legos gave him during his younger years. The introduction ended up rekindling his interest in the hobby and lead to the creation of a masterpiece.
How it All Came Together
Dave is a designer in the litigation industry, and his experience with 2D and 3D modeling greatly benefitted the conceptualization process. Utilizing the Lego Digital Designer tool, Dave was able to model the Corvette to learn the necessary Lego pieces to complete the build. The 'Vette needed around 1,500 Lego pieces, which came from his own collection at first but eventually needed to be sourced from within the worldwide community of Lego enthusiasts.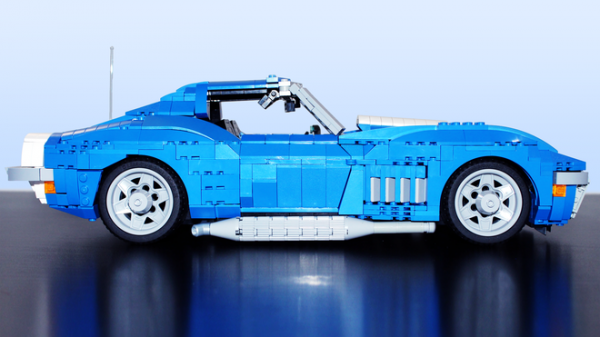 The process was indeed a challenge, but it was executed with an exceptional degree of accuracy. The Lego model flaunts its curves just like a real '69 Stingray would. Dave's spectacular Stingray even comes complete with removable T-tops, giant side pipes, proper four round taillights, side markers, a plausible-looking interior, and decent V8 engine under the hood.
The Inspiration
Aside from blue being Dave's favorite color he's always envisioned the '69 Corvette Stingray to be blue, and he wanted the model to stand out from the online community's common color choices of red, black, or yellow. The model itself is based off a specific Corvette: the 1969 Baldwin Motion Phase III SS-427 Corvette. Baldwin Motion was a partnership between a Brooklyn, New York-based performance shop and a Chevrolet dealership on Long Island, New York. Their Le Mans blue model was the first to come, and green and red Phase III 'Vettes were later produced.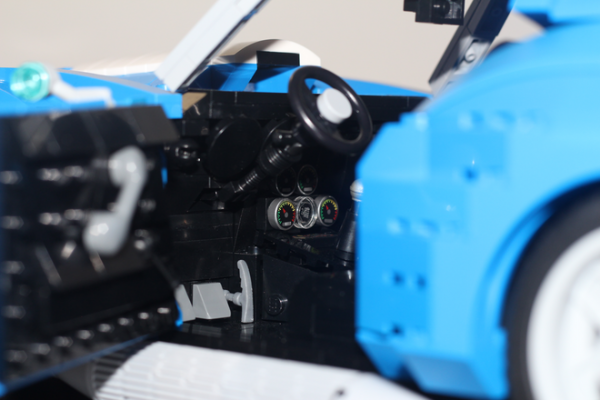 The Possibilities
Now, Dave is striving to become the next winner of the Lego Ideas contest. Lego offers its fans the opportunity to build their own creations using their blocks, and if a project receives 10,000 votes it will be entered into the Lego review phase. Lego's review board will then evaluate and select which projects will be the next Logo Ideas products. Dave and his curvy Corvette have been receiving a ton of support from both the Corvette and Lego communities since the final build was posted in August, and if his 'Vette is selected it would be produced at the Lego factory and shipped to stores! Dave would even receive a percentage of the sales. At the rate it's going, Dave's creation will be on store shelves in no time.