The Alfa Romeo 164 was styled at Pininfarina, the famed Italian car design firm. It was unveiled at the 1987 Frankfurt Motor Show, as the last car offered before Alfa Romeo was purchased by Fiat.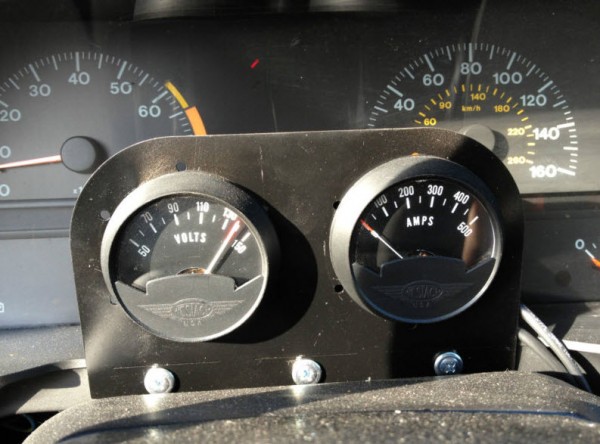 Alfa was well known as a sports car brand. The 164 was the company's attempt to go after the executive class with an upscale model. But this 1991 model, now listed in eBay, appeals to an entirely different class of car owner: one part lover of classic Italian styling—and one part amp-loving EV driver.
Its engine is now entirely gone, replaced by a 63 kilowatt (83 horsepower) motor.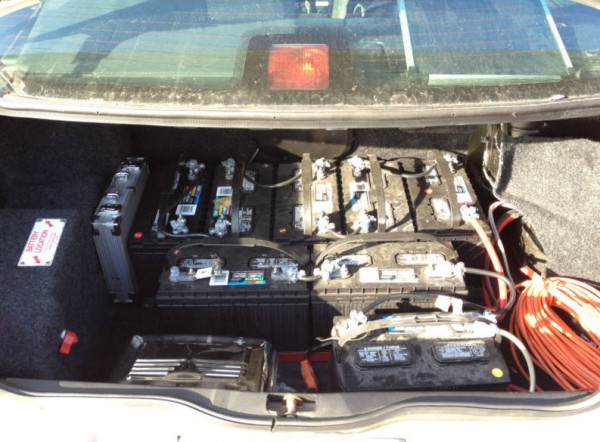 The seller, a self-described "notorious Alfa Romeo addict," juiced up the performance of this converted electric car by maxing out the voltage run through the Curtis controller. He has enjoyed 7,000 miles of driving pleasure without using a drop of gasoline. His custom-built charger, designed to extend the life of the lead-acid battery pack, provides a full charge via a regular 110-volt source in about 12 hours.
When fully charged, the car (if driven with caution) can go about 50 miles, although it averages about 20 miles per charge. But, after all, it's an Alfa Romeo. So we're guessing it's too much fun to forget about maximizing range, and just drive this car in the speedy spirit of its original maker.
Still, bidding is off to a slow start, so this is your chance to own a truly unique Alfa EV.