Editorial Team / 10.04.22 / 6 min read
Tips on When to Flip Your Sneaker Collection
Explore when to hold onto your treasured kicks — and when it's time to let them go.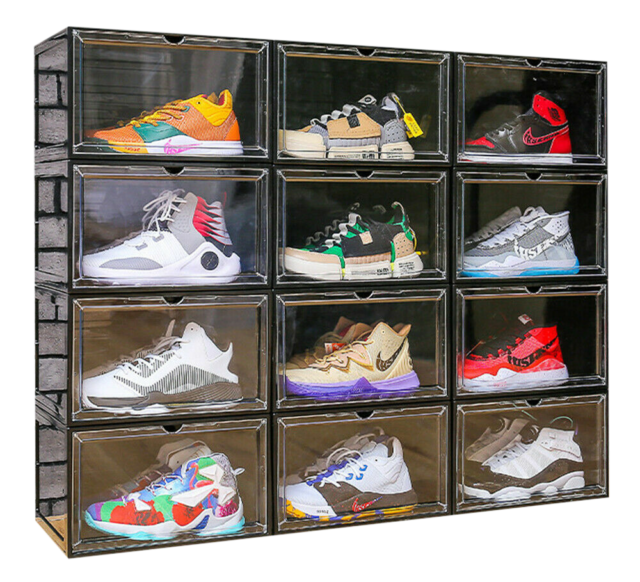 Is It Time to Sell? When to Rotate Your Sneaker Collection
There will always be a secondary sneaker market to buy, sell and trade collectible shoes. Resale transactions still occur in person at sneaker conventions, consignment shops and meetups — but most now happen through sneaker websites, eBay and social media groups. In 2019, the sneaker resale market was estimated to be around $6 billion.
Is It Worth It to Resell Your Treasured Sneakers?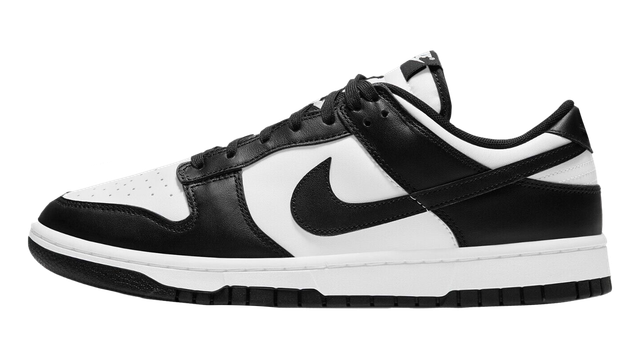 Some full-time resellers claim to earn around $10,000 a month. However, the amount of money one can make on the secondary sneaker resale market depends on access to sought-after products close to retail price or lower. The more access a reseller has to limited-edition, rare or exclusive products, the higher the volume and profit margins a sneaker reseller can make. Because of this, most opt to resell sneakers as a side business or secondary income. A sneaker reseller could potentially make double to triple the retail price of a sneaker, depending on the product and its desirability.
How to Know Which Sneakers to Flip
A good rule of thumb is to find out the availability of the product at retail. A sneaker that's distributed only in limited numbers and is harder to get will generally be worth more on the resale market. These include exclusive collabs sold only at a few boutiques (Tier 0 Nike accounts) or are individually numbered and sneakers that aren't sold at retail shops, such as Friends & Family exclusives, product samples, game-worn shoes and autographed pairs.
Some general-release sneakers may appreciate. Sneaker resellers often scoop up certain silhouettes while they're widely available or on clearance and sell them years later to make a heftier profit. These include first runs of a new model, debuts of a signature sneaker line or silhouettes a reseller knows will be taken off the market soon.
How to Predict the Resale Value of Sneakers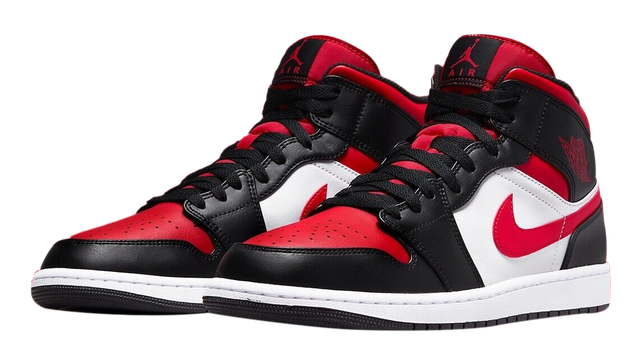 Predicting the resale value of a pair of sneakers depends on that model's availability at retail. Theoretically, the higher the shoe's demand and the lower availability of that shoe at retail means a higher resale value. High availability and lower demand typically mean a lower resale value. The debut signature sneaker of a new line for an athlete or the first run of a new model is usually worth acquiring and holding for years until it appreciates. But if there's no demand for the sneaker or the brand decides to retro it before you can put it up for resale, it may not appreciate.
To predict a sneaker's resale value, also consider how many colorways will be released, current trends on the market and its original retail price.
5 Signs It's Time to Resell a Pair of Sneakers
A newer retro version is coming

Some silhouettes are cyclical and go off the market and then return after five years or when a specific profile or event celebrates a milestone anniversary. There are certain moments when one can expect a silhouette to return. For example, Jordan Brand usually brings back a sneaker from the Air Jordan line during the year the model celebrates its 23rd anniversary. New Balance releases its Japanese-made 1300JP model every five years. If you own a pair of sneakers that may be getting a retro update soon at retail, you might want to unload that older retro version before more pairs start to flood the market.

A restock is about to hit/you have a pair before the release date

When a restock brings more of a sneaker into the secondary market, the resale value of that shoe generally goes down slightly. For example, the Yeezy 700 Wave Runner and Yeezy 350 V2 Zebra used to be some of the most limited adidas Yeezys in the early start of Kanye West's adidas line, until several restocks from the brand diluted some of their value. The key is to sell the sneaker before more pairs are pushed into the market. Similarly, if you have a pair of collectible sneakers before the wider release date, that shoe's value is generally higher before it hits retail and is theoretically available to everybody.

You have multiple pairs or not enough space

If you have multiple pairs of sneakers that aren't appreciating in resale value, consider unloading some before they depreciate further, and you're stuck with the inventory. Storage is another issue. Depending on your storage situation and the size of your collection or resale inventory, you may be paying for a separate storage unit to keep everything. Consider selling to make room for more valuable sneakers with a greater chance of appreciating or sentimental styles you want to keep for yourself.

They're about to reach their window of wearability

Some sneakers are kept for sentimental value or as a piece of art. However, most are meant to be worn and will become unwearable at some point due to the deterioration of the glue and components. Some vintage sneakers like original Air Jordans from the 1980s and 1990s or game-worn shoes will retain their resale value, but most won't once they become unwearable. The average sneaker may be wearable for 10 to 15 years before the components start to deteriorate, perhaps longer if stored in cool, dry temperatures away from sunlight. Selling a pair that someone buys to wear but then falls apart could harm your reselling reputation, so consider that before reselling items that are about to be unwearable.

You know the value is about to peak

It's tough to pinpoint exactly when a sneaker will reach its resale peak. However, sports and pop culture events may give some indication of when interest is high. A tragic example of this is the untimely death of NBA legend Kobe Bryant. The resale value of Nike and adidas Kobe Bryant products reached astronomical heights after his death. That, coupled with the fact that Nike and the Kobe Bryant estate didn't renew their partnership, also drove up the demand and resale value of Kobe gear.