Nike and Kobe Bryant:
A Hard-Earned Partnership of Titans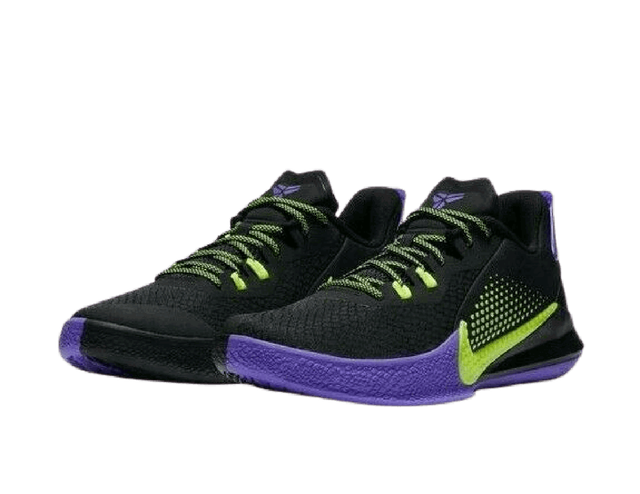 Kobe Bryant's signature shoes may never surpass the Air Jordan in ubiquity, but unlike Michael Jordan or even LeBron James, the Black Mamba wasn't always a Nike athlete. Fresh out of high school, Kobe Bryant signed a reported $48 million contract over six years with adidas before ever stepping on the court as an NBA player.
The substantial payout was reason enough to sign the deal, but after a few years of struggling with shoes he didn't love—most notably the infamous Audi-designed adidas Kobe 2—Bryant wanted out of his contract. He paid a reported $8 million to buy out of his deal, but stipulations wouldn't allow him to sign elsewhere until the end of 2003. After wearing Nike, Air Jordan, Converse and Reebok (and creating one of the best sneaker free agency moments in history) Kobe ultimately signed with the Swoosh. Despite officially joining Nike during his seventh year in the league, some of his most iconic and memorable performances—on and off the court—happened during his time with the brand.
Cultural Significance of Nike Kobe Shoes

Kobe Bryant had many great moments in his signature adidas and as a sneaker free agent, but his time with Nike was unforgettable. Fans watched him jump over a speeding Aston Martin, drop 81 points in a game, win back-to-back trophies in 2009 and 2010 and summon his Black Mamba alter ego in some of the most impressive NBA performances, right up until his final game.

Just as Michael Jordan has been name-dropped and referenced in hip-hop lyrics from many of the most popular rappers, Kobe Bryant has also been used as a comparison to greatness. Whether or not you were a fan of basketball in the late '90s and into the new millennium, you knew the name Kobe Bryant.
Nike and Kobe's Impact on Sports

The first three Nike Kobe styles went through radical design changes, but with the Nike Kobe 4, Bryant and lead designer Eric Avar settled into the type of shoes that fit the star best. The sneaker featured lower-than-average height, and the Kobe 5 was a true low-top. While low-top basketball sneakers have always been around, they were typically designed to be lifestyle alternatives to their high-top counterparts—think about all the Air Jordans lows or Air Force 1s that never saw court time.

Kobe made the low-top suitable for performance. Nike Kobes were the shoes that broke the status quo of basketball sneakers needing to be high-tops. That paved the way for other low-top basketball sneakers, like James Harden's signature adidas and Steph Curry's signature Under Armour sneakers. Following Kobe's retirement, athletes like DeMar DeRozan and Isaiah Thomas took over wearing Nike Kobe sneakers on the court.
Resale Value of Kobe's Signature Nikes
With the incredible demand for all things Kobe, the value of his sneakers also increased dramatically. Following his passing, it was reported that Nike pulled all its Kobe products from its website—when, in fact, they completely sold out overnight. Fans looked to resellers, but many pulled their inventory out of respect for the Bryant family. They didn't want to capitalize on such a tragedy. Even as the initial shock of his death subsides, the value of Nike Kobes has remained high.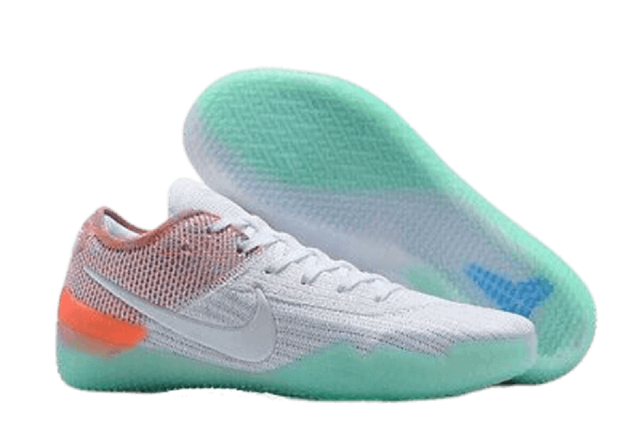 The Definitive List of Signature Nike Kobe Models
Although Kobe started his career as a Nike athlete wearing Nike Air Zoom Huarache 2K4s and Nike Air Zoom Huarache 2K5s for the 2003-2004 and 2004-2005 seasons, his first official signature sneaker launched in 2005. The last shoe Kobe wore on the court as a player was the Kobe 11. The Nike Kobe A.D. was his first post-retirement signature sneaker. Check out this stellar roster of all-star greats:
Nike Kobe A.D. NXT Fast Fit
Collectability of Nike Kobe Sneakers

All Kobe sneakers—whether they're adidas, a signature Nike, or a Player Exclusive colorway he wore during his sneaker free agency—are a collector's dream. During his time in the league, Bryant racked up amazing on-court performances and won five championship rings in the process. Before the trend of comfort-driven styles like adidas Ultra Boosts took over the market in 2015, Nike's impressive roster of signature basketball shoes had the attention of most sneaker collectors—and Kobe was right in the middle of it all.

The Nike Kobe 4s and 5s are relevant because he won championships in them, but 6s, 7s and 8s are also special because they got released at the height of Nike Basketball's popularity and success. Some of the most collectable Nike Kobes include the Carpe Diem 4s, Bruce Lee 5s, Grinch 6s, All-Star Galaxy 7s, What the Kobe 8s and Fade to Black 11s.

When the heart-wrenching news broke of Kobe Bryant's untimely death, fans looked to his sneakers as a way to honor the basketball icon. With the demand for all Kobe-related memorabilia at an all-time high, the collectability of his already-popular sneakers went through the roof. More recently, Nike started releasing Protro sneakers, which are performance retros. Rather than bringing back Nike Kobes in their original form, Protros improve the performance by incorporating modern technologies where they see fit.