Editorial Team / 10.04.22 / 6 min read
Can You Fix Vintage Kicks That Are Falling Apart?
Whether your vintage sneakers are coming apart at the seams or discoloring, there are ways to fix those kicks.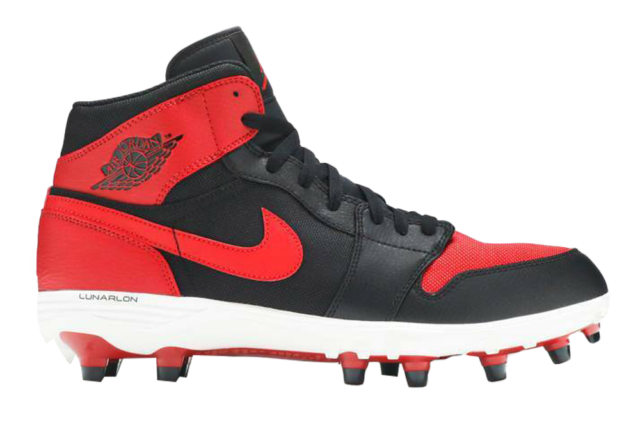 How to Keep Your Vintage Sneakers from Falling Apart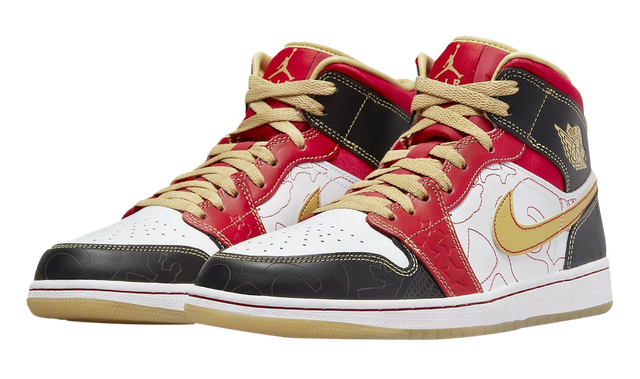 Here's a scenario every sneakerhead dreads. You just scored those vintage Nike shoes you've had your eye on. But before you even have a chance to show them off, they start falling apart. So, why do vintage sneakers crumble, and how do you fix shoes that are falling apart or turning yellow?
An Age-Old Problem: How Long Do Sneakers Last?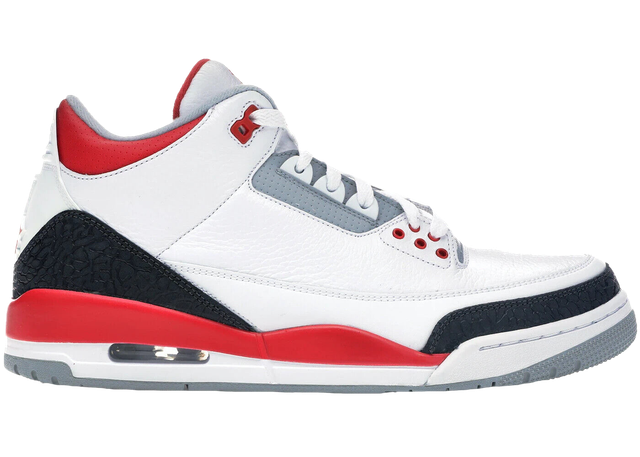 When it comes to sneaker collecting, condition is key. Depending on the product's age, wearability, price and collectibility can all be called into question due to various factors. Acronyms like DS (Deadstock), UNDS (undeadstock), NWT (new with tags) and wear number ratings are the most obvious metrics. But the age of the shoe can also be a major factor in buying that sneaker now. Unfortunately, many old sneakers — especially those rare pieces —can start falling apart even if they've never been worn. All sneakers are susceptible to breaking down and crumbling over time. Thankfully, there are steps you can take to stop yellowing on shoes or fix disintegrating soles.
The PU Problem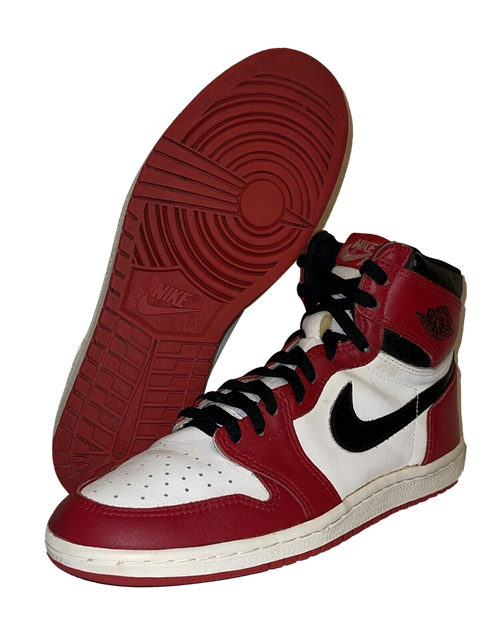 Age may be the main culprit for crumbling sneakers, but there are other reasons why outsoles turn yellow, lose their cushioning and break down. Vintage kicks were made to be worn — but they can only withstand so much pressure, impact and exposure to outside elements. Unfortunately, that's because the most common outsole material, polyurethane (also known as PU), has a limited shelf life. Whole PU is an excellent material for daily use. It cushions, supports and springs you forward. But it's also susceptible to hydrolysis, oxidization and something called environmental stress cracking. The outsole begins to naturally degrade when it's exposed to water and air. The molecules in the shoes start to break down differently, so they may begin to look worn down or feel less supportive. Have you ever felt like the heels on those vintage Jordans suddenly sit lower? That could mean the beginning of the end of your outsole.
Another sign your sneaker is aging is that the white or light-colored elements on the shoe will start to yellow. That's because polyester and other synthetic materials, like PU, oxidize and turn yellow during the process. Even if you store your treasured shoes at the proper temperature, breakdown is inevitable. That's why even your rare Nike Zoom Rival 1st Generation 1987 Track Spike Running Shoes (900810TH) or deadstock Jordan 1 "Bred" sneakers from 1994 (130207-061) will eventually crumble. Wear those pairs while you can to enjoy them and get some on-foot photos before it's too late.
Time Always Wins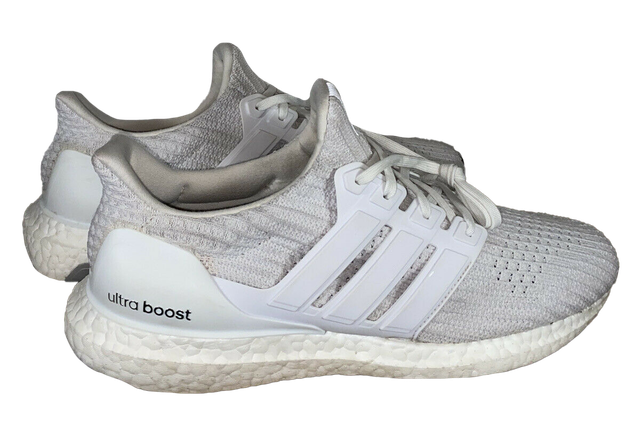 While PU is still the predominant material used in outsoles, there are other options. Newer materials like thermoplastic polyurethane (TPU) used in adidas Boost technology, first unveiled in 2013, might have a much longer shelf life than previous PU material. And shoes featuring TPU like the adidas UltraBoost get better energy returns and adapt more favorably to changing temperatures. However, since these materials are tougher to biodegrade and leave a bigger environmental footprint, brands are looking into new ways to make it easier to recycle outsoles.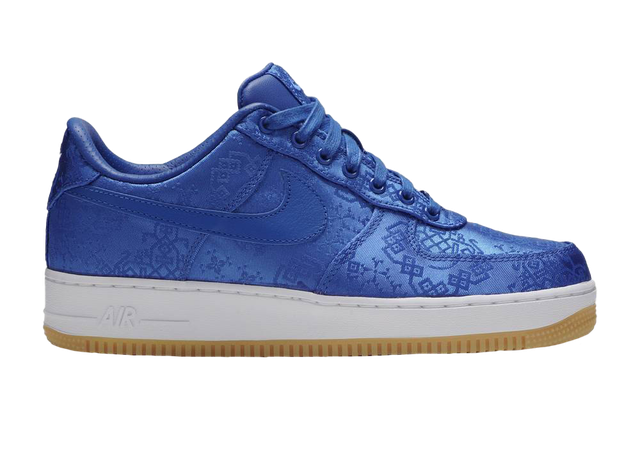 Natural rubber may seem like a good choice, but it also has issues regarding longevity. This material is often used in athletic shoes like the CLOT x Nike Air Force 1 Low "Blue Silk" (CJ5290-400), but it's also susceptible to hydrolysis and oxidization. The plastic component can also leech out of the natural rubber over time, losing the elasticity and grip that gum rubber is known for. As a result, it may end up feeling dry, brittle and hard, and tends to break apart rather than crumble the way PU does.
Ethylene-vinyl acetate (EVA) is another alternative used in insoles, midsoles and outsoles — like in the Jordan 1 Lunarlon Football Cleats (AR5604-061) — and isn't affected by hydrolysis. However, EVA often shrinks over time, can lose its cushioning and even wrinkle. So while it might not crumble, you'll get less wearability and support with EVA than with PU.
Another sticking factor is the glue used in sneakers. Over time, the glue can also crack, yellow and lose adhesion as it oxidizes. This can result in fused pieces of textiles loosening — so, whether you're wearing or displaying your footwear collection, be prepared for the inevitable.
Sneaker Restoration Solutions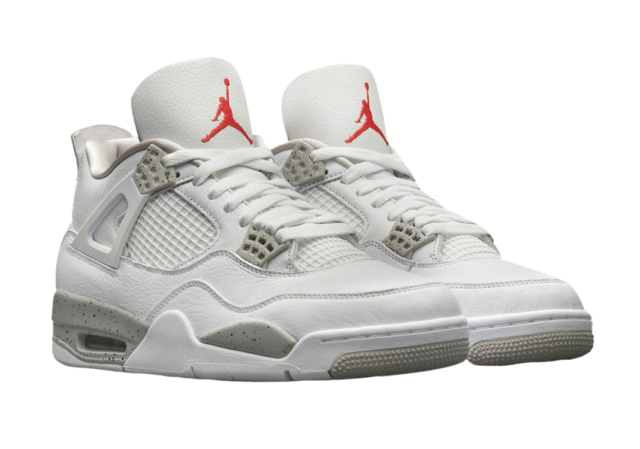 There are steps you can take to help preserve your vintage sneakers and extend their life. If the upper starts to separate from the outsole, try an all-purpose contact cement or shoe glue. Be sure to clean the material thoroughly before applying the solution. Ensure there's a tight seal and let the shoes dry overnight.
There are sneaker cleaning solutions that can restore yellowed soles that have oxidized. However, if you're faced with a crumbling sole, try a sole swap. That's when you remove the original outsole from the sneaker's upper and replace it with a new one. Suppose you have an old pair of Jordan IIIs from 2003 in "White Cement" (136064-102) with disintegrating soles. You can replace them with similar outsoles like in the Jordan III "Fire Red" (136064-120) to add life while preserving the retro upper. Check out a tutorial Reshoevn8r did on their YouTube channel. Some sneaker purists aren't fans of the procedure, while others see it purely as restoration. Some also choose to remix sneakers by adding a completely different outsole to the upper, like the Sneaker Surgeon, who made Jordan 1s more performance-oriented. Keep in mind that any sole swap could affect the shoe's collectibility, so consider trying a sole swap on sneakers you plan to keep.