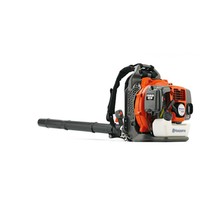 Husqvarna 952991658 180-Mph Gas Backpack Leaf Blower - 150BT, Reconditioned
Excellent blower and very powerful!!! Best for your buck!!
I upgraded from the 130bt to the 150bt and I was really impressed with it! Very powerful and very well built! I was hesitant about buying a refurbished unit but so happy I did because I couldn't tell it was a refurb. It looks brand new and starts on the first pull. I've used it about six times since I got it each time about an hour so about six hours and still starts on first pull and runs great!!! Couldn't be happier!! Buy a refurbished unit and save yourself a few bucks! I payed only $179 with free shipping and it's like brand new. Couldn't ask for more!!
9 of 9 found this helpful