Reference points: Understanding the Reebok Freestyle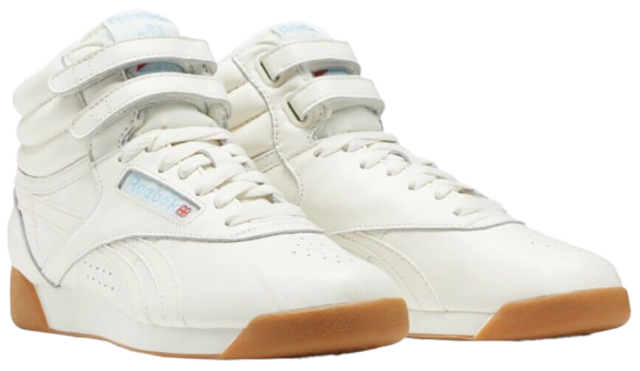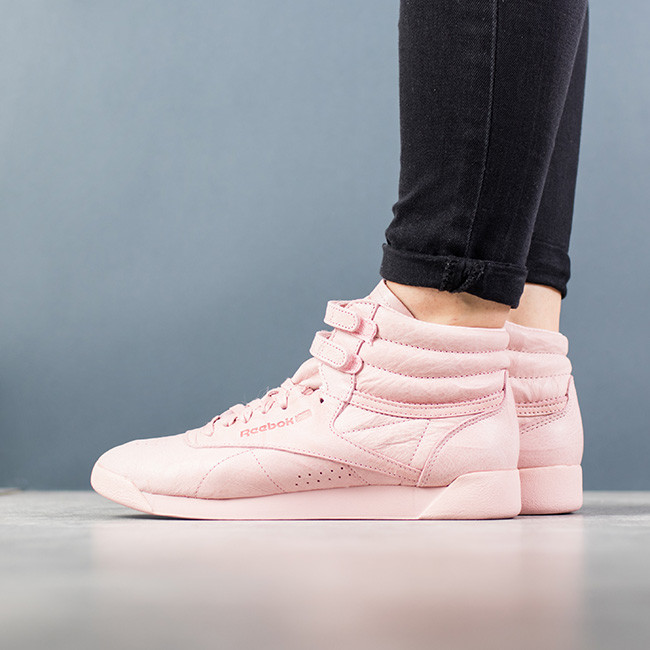 Probably unknown by the modern generation of sneakerheads, Reebok was making waves way before Allen Iverson signed with the brand and promoted his signature basketball shoe The Answer. Just like most major sneaker brands, Reebok prioritized both style and performance to provide a revolutionary iconic footwear that will remain in the minds of fans who witnessed its emergence.
The debut of the Reebok Freestyle in 1982 elevated the brand's reputation not only for its focus on women-specific footwear, but it's also responsible for the rise of groundbreaking tech in athletic sneakers.
It's as iconic for aerobics as an Air Jordan is for basketball. Take a look back on the history of the Reebok Freestyle and how it dominated the market during its era. This complete guide will also highlight how The Freestyles compare to the present-day sneakerheads and see its latest versions and colorways.
80s' Aerobics Craze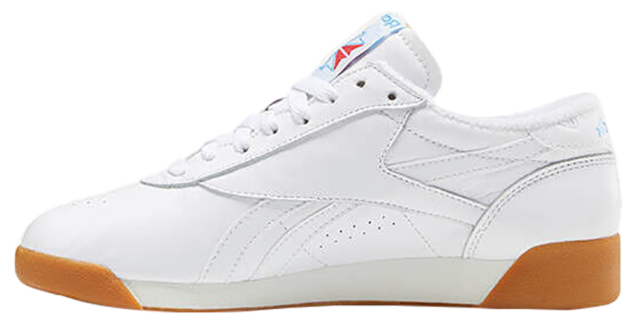 Due to the rise in popularity of dance music in the 1980s, aerobics transitioned from a simple physical fitness activity into one of the hallmarks of pop culture during that era. By the 1990s, Step Aerobics continued its prominence, thanks to Reebok's Step Reebok workout video in 1992 that gained even more popularity in health clubs and fitness areas. People of all ages were dancing up and down an elevated platform made of plastic - it's an effective workout routine and even more effective for footwork.
But a decade before, there was another Reebok product responsible not only for the rising fame of step aerobics, it was also accountable for Reebok's market success wherein it broke the border between female-specific footwear and athletic shoes in general, meet the Reebok Freestyle.
The Reebok Freestyle is an high-top athletic shoe designed by Angel Martinez. It features a terrycloth fabric and soft leather upper that is lightweight, perfect for aerobic exercises that require quick feet. It comes with various straps on the plush ankle collar for support. It was seen on-feet most aerobics instructors and enthusiasts.
It was released in 1982 for $54.11, which led to it having a nickname as 5411 due to its tax that added up to its original $49.99 price. The Freestyle is one of the first athletic sneaker intended for ladies only, but its groundbreaking features and the world's craze for aerobics dance gained attention in the sneaker world that it was seen on men's feet as well. Mick Jagger wore a pair in his "Dancing In The Street" music video together with David Bowie.
Its transition from aerobics dance workouts to mainstream sneaker lifestyle culture was regarded as one of the most successful shoes to break the invisible barrier between athletic footwear and casual streetwear.
Reebok ERS Racer DES Pima Air
Female Performance Footwear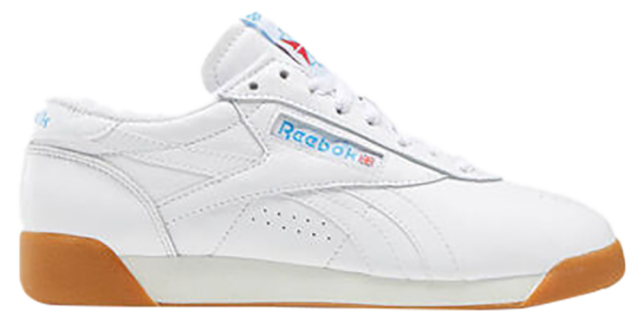 Advertised as a women's shoe, the Reebok Freestyles feature just that - with its sleek and minimal upper, slightly narrow opening, and honeycomb traction, that provide support, grip, and comfort for ladies to perform in their optimal condition.
The shoes are so lightweight, great for casual walks and rapid workout aerobics sessions to lessen stress on the joints and prevent the foot from feeling fatigued.
Advertised as a women's shoe, the Reebok Freestyles feature just that - with its sleek and minimal upper, slightly narrow opening, and honeycomb traction, that provide support, grip, and comfort for ladies to perform in their optimal condition.
The shoes are so lightweight, great for casual walks and rapid workout aerobics sessions to lessen stress on the joints and prevent the foot from feeling fatigued.
The laces actually run just until the midfoot, the thick and plush ankle collar is locked in with two Velcro straps that secure the foot and support the ankle - groundbreaking features in 1982 that inspired other brands to create their own shoe that utilize the similar features. They may have been meant for indoor exercise and aerobics dance classes, but the Reebok Freestyle spearheaded the design and tech of future sneaker releases that are meant for performance sports.
Never in anyone's wildest dreams did they think that a ladies' sneaker would open the door for fashion, in general, to be as stylish as it is for fitness activities. That's what made them an icon, both in dance studios and the streets.
The first few Freestyle colorways that debuted were iconic monochromatic hues that lit up the gym floors and even the clubs. Pictured above is the Neon collection that was released in 1985, it featured the vibrant primary colors of Yellow, Blue, and Red that caught everyone's attention. It received too much attention that more "pretty cute" colorways made retail in the following years.
What helped give leverage to Reebok Freestyle wasn't anything special, but it sure is groundbreaking. It arrived at a time where people are crazy about aerobics, while at the same time the fashion world was breaking out new and trendy designs.
The shoe was popular for a long time and is still available for sale in the present day in most retail stores. Old sneakerheads and people from the 80s may still remember the worldwide success of the Reebok Freestyles. Its influences on mainstream streetwear fashion, athletic footwear, and lifestyle culture are undeniably one of the greatest ever despite its lack of hype in the current generation.
Celebrating its 25th anniversary last 2007, Reebok released special colorways of the Freestyle Hi that feature graphical prints that vary from Basquiat, Rolland Berry, and some pop art murals.
The shoe itself is a canvas for creative minds, the soft terrycloth and leather are great fabric materials for customized pairs and retail pairs that feature graphic design and artworks. But its most outstanding feature is the shoe's versatility that cemented itself as one of the pioneers in the sneaker technology revolution.
The craze for aerobics may be long gone and only exists in cult followings due to the emergence of diverse and new trends that buried former mainstream interests, but the Freestyles are still widely purchased specifically by women looking to make a mark in everything that they do. The Reebok Freestyle is a statement itself.
Most Iconic Colorways and Aftermarket Value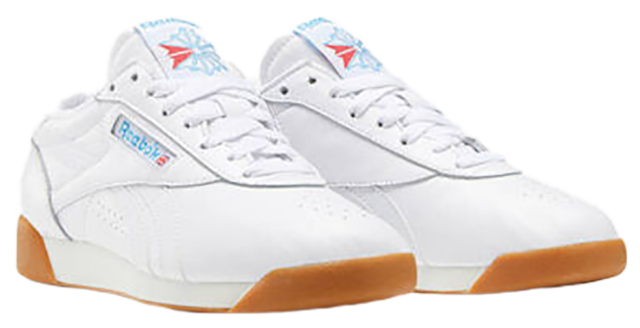 The Reebok Freestyle Hi has a respectable reputation when it comes to sneaker history, but with the arrival of modern-day sneakers and designs, it took a backseat and remained there as it loses traction in the ever-so-hyped sneaker world. Nevertheless, the guide will provide its various collabs and how it fares well in the sneaker reselling markets. The basic colorways such as the White, and the All-Blacks are still available in Reebok stores online and on-site.
1. Reebok Classic Freestyle Hi Black Leather
The colorway may be plain and basic, but the model itself is fashionable enough to be noticed almost anywhere. It may be just for nostalgic purposes which made its price justifiable especially if it's an OG pair.
2. Reebok Classic Freestyle Hi DC Wonder Woman Grey (Toddler)
A clean pair for toddlers, this version of the Freestyle was a tribute to everyone's favorite Amazon, Wonder Woman! Dressed in a grey suede upper and a fur-like tongue, the sneaker features a synthetic leather heel panel and a shiny prism Reebok logo that adds more style to the "heroic" aerobic and lifestyle shoe.
The shoe was part of Reebok's collaboration with DC as they released a plethora of Reebok Freestyle Hi variations with various Wonder Woman ensembles that stood out on each colorway.
4. Reebok Freestyle Hi Wonder Woman
A decade and a year before, Reebok actually debuted a Wonder Woman colorway that sticks to the heroine's costume details. In 2009, Reebok released an American-inspired Freestyle that seems to be a Wonder Woman tribute.
Featuring a shiny red leather upper, the shoe boasts White, Blue, and Gold accents all over the shoe. The most noticeable is the Star-Spangled Banner on the ankle collar. It's accompanied by what seems to be a large "W" in white that is located on the heel. The two ankle straps and the tongue appear in Gold - looking like a sneaker truly meant for everyday heroes such as women who work hard and fight hard for people's rights.
Villa x Reebok Freestyle Hi Pump

Back in December 2015, Reebok teamed up with premier lifestyle and streetwear shop Villa for a modern take of the Reebok Classic Freestyle High. The shoe featured Reebok's coveted Pump technology - a ball-shaped button placed on the tongue that inflates when pressed to provide a better fit and secure the ankle.
The two sneakers included in the collaboration are some of the fanciest Reeboks to release in the modern era. The first one dressed in Gold atop a white midsole, and the second in Silver. Both shoes are labeled with a Reebok logo beside UK's flag - the usual trademark is seen on every Reebok Freestyle sneaker.
The shoes don't appear in the aftermarket - assuming it was due to limited quantities that were released.
The shoes were part of the Three Nines Pack, a nod to gold and silver bars. The metallic leather makes the shoe look to be as valuable as gold and silver.
Conclusion
Without the legendary Freestyle, Reebok probably wouldn't be anywhere they are now and stay under the radar - the Freestyle was accountable for Reebok's massive success during the year it was released as the shoe brought up half of Reebok's sales in the following years.
Aerobics may be long gone from the mainstream culture, but its lasting legacy will always remain in the minds of people from that generation. And one thing that they will always remember is the shoe that was responsible for breaking the barrier between athletic shoes, lifestyle shoes, and women's footwear. The Freestyle's impact and influence on other brands will also never be forgotten.