You're all set for a kale and carrot smoothie, pop the ingredients and some ice in your blender, hit pulses and end up with a clumpy mess. One thing is clear: not all blenders are built alike. Professional, or commercial-grade blenders offer higher capacity jars, powerful motors that last longer, and they deliver better performance. Brands like Nutribullet, Ninja Ultima, Breville and Krups are widely recognized for delivering powerful progressional grade blenders and accessories that can turn your kitchen into a smoothies-making machine. Whether you're an amateur chef or simply looking to blend your way to a healthier lifestyle, there's a few things to consider before buying.
Things to Consider
Whether you are a professional chef or you just want to start blending your way to a healthier lifestyle, you have a few factors to consider before buying a professional-grade blender.
Budget
There are a range of blenders for just about every budget. Whether you are looking mainly to crush ice and serve up margaritas and other beverages, or want the wattage to make mincemeat of fresh fruit, learning how to purchase the right blender can help guide you in the right direction. Professional blenders often have a professional look, adding stainless steel, holding more cups to serve product and with pulse capability options that take advantage of higher RPM motors.
Function
The type of professional-grade blender you purchase will also depend on its primary function. Here, we're talking about high performance. Do you want light and simple mixing, or extreme blending? There are certain professional blender brands and models for food processing, whereas other blenders are used simply for making smoothies and milkshakes.
Top Professional Blenders
Before purchasing any product, it's important to consider consumer reviews and feedback. Not all expensive blenders are as good as others that seem relatively cheap. Since there are so many blenders on the market, you should only invest money into products that back up their reputation for quality performance. The top 10 professional-grade blenders have been tried and tested by real customers.
| | |
| --- | --- |
| 1 | Vitamix 1709 CIA Professional Series |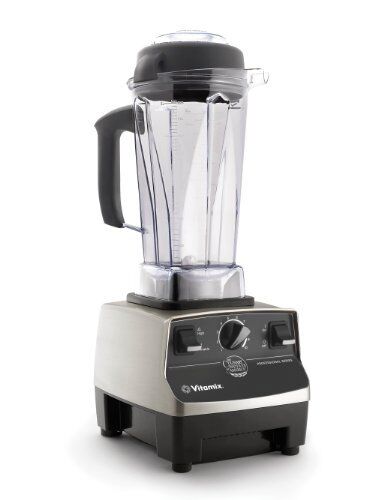 Vitamix has a solid reputation for constructing quality blenders for both home and commercial use. The 1709 model from the CIA Professional Series lets you blend large batches, with quality speed control with a peak horsepower motor that produces a speed of up to 240 miles per hour. Smoothies, juices, batters and doughs -- the 1709 handles them all with ease, thanks to a BPA-free 64-ounce capacity jar. The Culinary Institute of America Ninja BL660 endorses this Vitamix series. In-the-box accessories include a cookbook, tamper and DVD.
---
| | |
| --- | --- |
| 2 | Professional Blender from Ninia |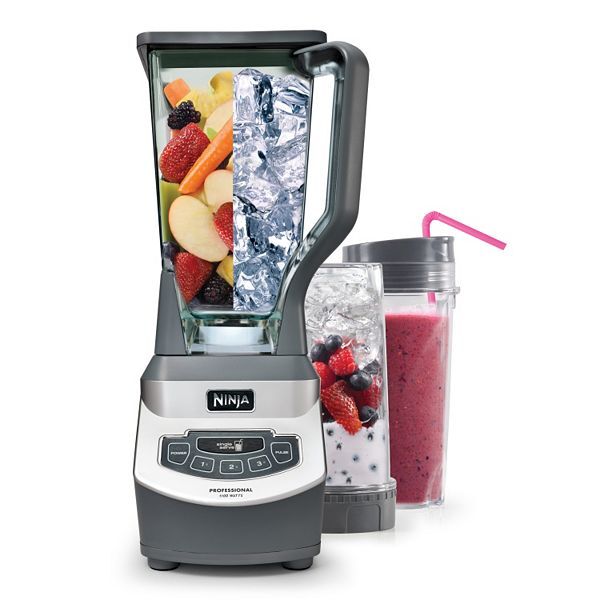 What's not to like about 1000 watts of motor power? The BL660 Professional Blender from Ninja won't break your bank, and with a moniker like Total Crushing Technology, there's plenty of action behind its promise. This professional blender features a high-capacity 72-ounce jar, with an accessory 16-ounce single-serve cup. Smoothies are no problem here; three speeds and six stack blades cut through ice and food like a knife through butter. The all-touch interface control panel makes this selection very easy to clean; the blender glass is dishwasher safe.
---
| | |
| --- | --- |
| 3 | Breville BBL605XL Hemisphere Control Blender |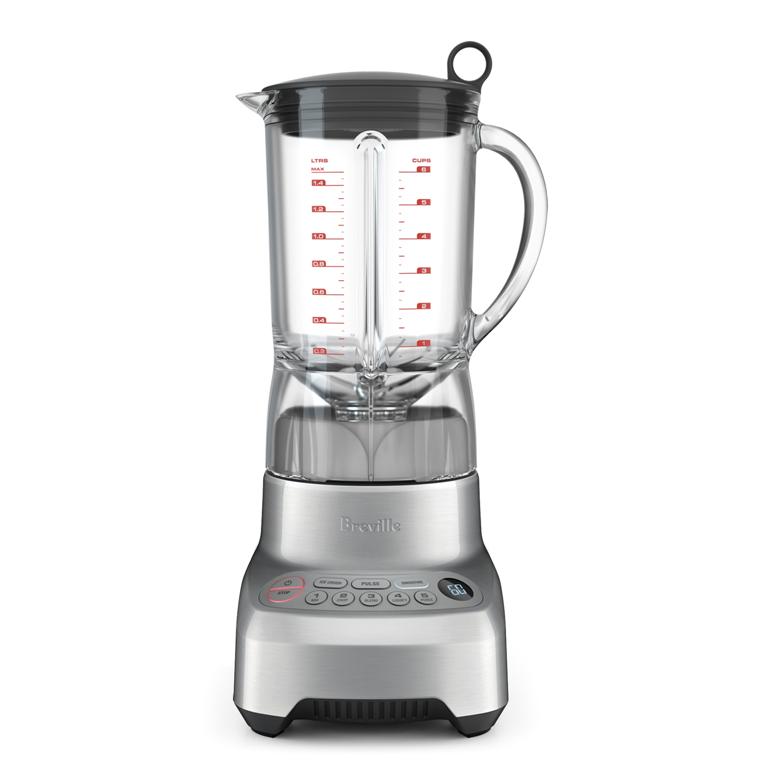 The design of the model BBL605XL Breville Hemisphere Control Blender sets it apart from all others. With the hemisphere bowl and blade design at the bottom of the 48-ounce jar, all ingredients are drawn down completely to properly mix or chop together. Compared to the standard blender design, Breville's curved jar doesn't give any space for chunks of ingredients to hide or become stuck.

It's easy to operate with touch control buttons that are lit up and easy to locate, and there is an LCD display that counts either up or down for pre-program settings. It is a powerful unit, with 750 watts controlling the motor.
---
| | |
| --- | --- |
| 4 | Waring Pro MX1000R Professional Blender |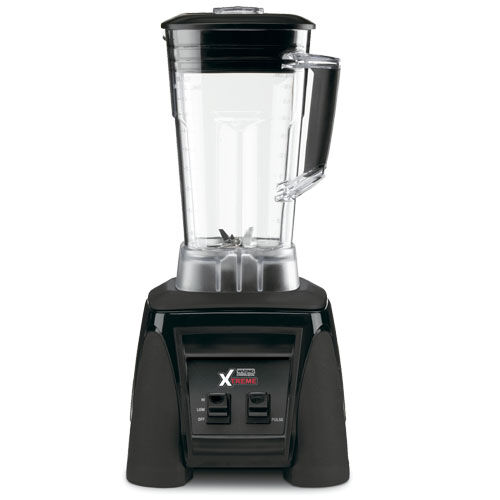 Waring's MX1000R professional blender and mixer does brawn in a big way. The heavy-duty specialty blender is great for blending sauces, soups, desserts and dressings. Want your favorite specialty beverage, the MX1000r can accommodate with a 3.5 horsepower motor and large blades. In addition to two speed options, a pulse feature makes it easy to create salsa and more. Its flexible lid presses tightly in place and features a central clear cap that turns and releases to open when you need to add food to your mixer. The large capacity 64-ounce polycarbonate jar guarantees that quantity and quality do work together.
---
| | |
| --- | --- |
| 5 | Blendtec EZ Commercial Blender 100358 |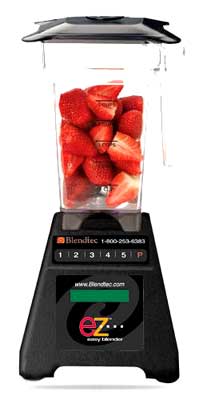 The Blendtec EZ Commercial Blender screams professional in your kitchen. It comes with not one, but two 64-ounce jars that will make users the life of a margarita party. There are 30 pre-programmed cycles and its so-called No-Tend touch pad controls that lets you putter around the kitchen while whipping up recipes using 30 pre-programmed blend cycles. It features a blue LCD display with cycle count and solid-state electronics. Accessories include an owner's manual on DVD. Recommended for low-volume usage, the EZ Commercial blender has more than 1500 watts of power.
---
| | |
| --- | --- |
| 6 | Vitamix Professional Series 200 |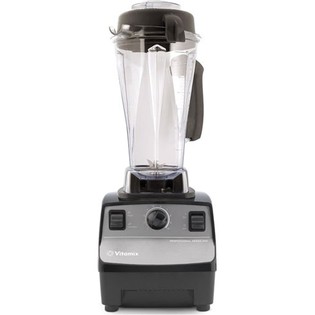 The Professional Series 200 model from Vitamix is a sleek design with a quality build. It has a 2-horsepower motor as well as five speeds and comes in a black, glossy finish that adds to a modern kitchen design. Accessories include a book of over 300 recipes to inspire and expand on the many uses of this blender, and a DVD titled, "Let's Get Started!" featuring Iron Chef Michael Symon showing some of his blending tips and tricks. The Professional Series 200 blender features a large 64-ounce BPA-free jar as well as knob and lever controls.
---
| | |
| --- | --- |
| 7 | Blendtec Home – The Professional's Choice Total Blender |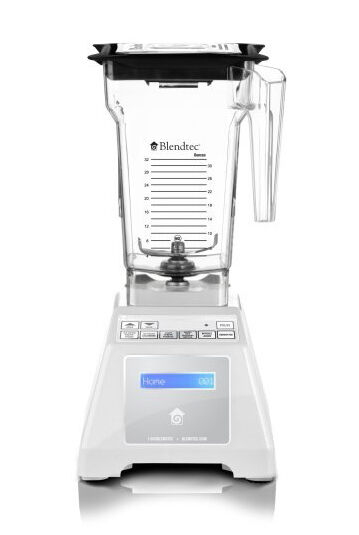 Blendtec likes to say "it's the last blender you'll ever own." We can't guarantee that, but the Professional's Choice Total Blender should make you happy throughout the marriage. With a 3.0 peak horsepower direct-drive motor and 10 incremental speeds, the Professional's Choice delivers. Preprogrammed cycles include batters, ice crush, smoothies, ice cream, whole juice and hot soup. The digital touchpad allows for easy clean up after use, and additional features on this model include pulse control and auto shutoff. You can purchase in red, white and black. Its 7-year warranty provides more comfort than a lot of competing models.
---
| | |
| --- | --- |
| 8 | Vitamix 1363 CIA Professional Series |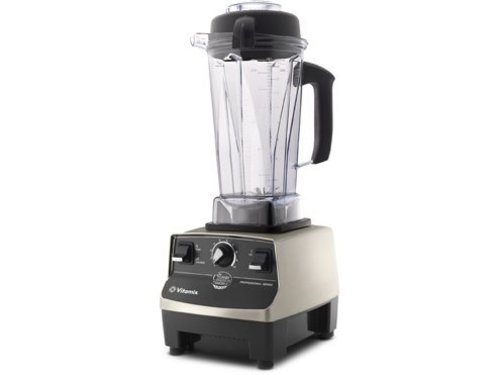 This second entry from Vitamix's CIA Professional Series has many of the same features as the 1709 model. It has the same durable and reliable construction, as well as a 2-plus horsepower motor and laser-cut stainless steel blades. However, what this has is a slightly lower price than the other model. What backs the Vitamix pro models is a seven-year warranty that covers performance and parts.Create Recipes contains over 300 restaurant-quality recipes, including a section contributed by professional chefs. In-the-box accessories include recipes from the CIA Master Chefs, a collection developed in the 41 teaching kitchens and bakeshops at the Culinary Institute of America.
---
| | |
| --- | --- |
| 9 | Blendtec Connoisseur Professional Blender |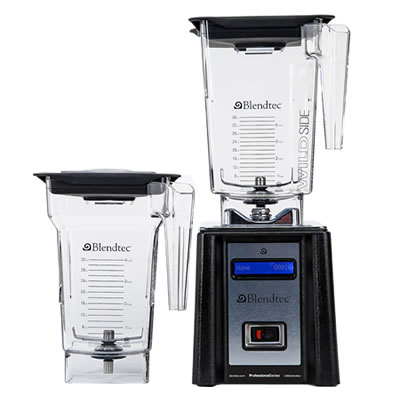 The Connoisseur Professional Blender from Blendtec caters to serious blender users. This model has the ability to not only be a tabletop blender, but also be built into a countertop for a more permanent and secure location. This model includes two jars: One 64-ounce jar and one 96-ounce jar. The base is made from the same material used to manufacture professional football helmets to resist wear and scratching. It comes with the highly-cited Blendtec 3-horsepower motor and blade technology. It is also backed by a seven year limited warranty.
---
| | |
| --- | --- |
| 10 | Vitamix Professional Series 750 – Model 1825 |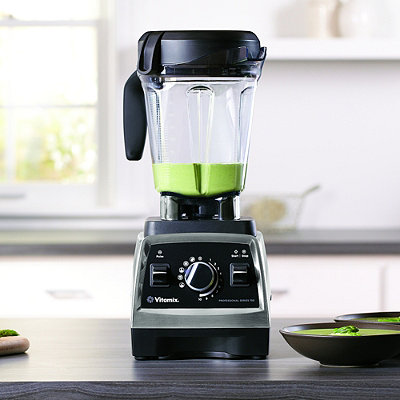 Vitamix is a brand that's a welcome addition to most kitchens. Reaching speeds of up to 240 miles per hour, this Vitamix professional-grade blender doesn't disappoint. The Professional Series 750 only comes in brushed silver, but it is a classy and clean addition to a countertop space. It has the same knob and lever controls as all other Vitamix models, and is being backed by the industry's best seven-year performance and parts warranty.
Brand

Model

Available Colors

Jar Capacity

Vitamix

1709 CIA Professional Series

Brushed Stainless Steel

Ruby

Platinum

Onyx

64 ounces

Ninja

BL660 Professional Blender

Black

72 ounces for Jar

16 ounces for Single-serve Cup

Breville

BBL605XL Hemisphere Control Blender

Brushed Stainless Steel

48 ounces

Waring Pro

MX1000R Professional Blender

Black

64 ounces

Blendtec

EZ Commercial Blender 100358

Black

64 ounces

Vitamix

Professional Series 200

Black

64 ounces

Blendtec Home

The Professional's Choice Total Blender

Black

Red

64 ounces

Vitamix

1363 CIA Professional Series

Brushed Stainless Steel

Ruby

Platinum

Onyx

64 ounces

Blendtec

Connoisseur Professional Blender

Black

Two Jars

64 ounces

96 ounces

Vitamix

Professional 750 (Model 1825)

Brushed Silver

64 ounces
---
Buying Professional-Grade Blenders on eBay
There is an extensive range of kitchen appliances for sale on eBay. Consumers can shop for blenders and mixers and everything in between. To start, all you have to do to is use the eBay search box at the top of any page and enter the name, model, or any other specific information about the product you have in mind. If you have a particular brand in mind, you can narrow your search quickly.
Conclusion
Though the price point for professional and commercial-grade blenders can be hundreds of dollars more expensive than typical home-use blenders, the additional cost is worth it if you're looking for a great deal of high-performance blending. Whether you want to serve up a beverage, blend some soup, or pulse your way through a nice cake batter, you'll need 1000 watt blenders and more to do the job. Professional blenders are stylish head-turners too, with stainless steel and brushed finishes that can sit next to your coffee grinders and espresso machines and tell visitors in just a glance that they have many options for a nice beverage in your home.