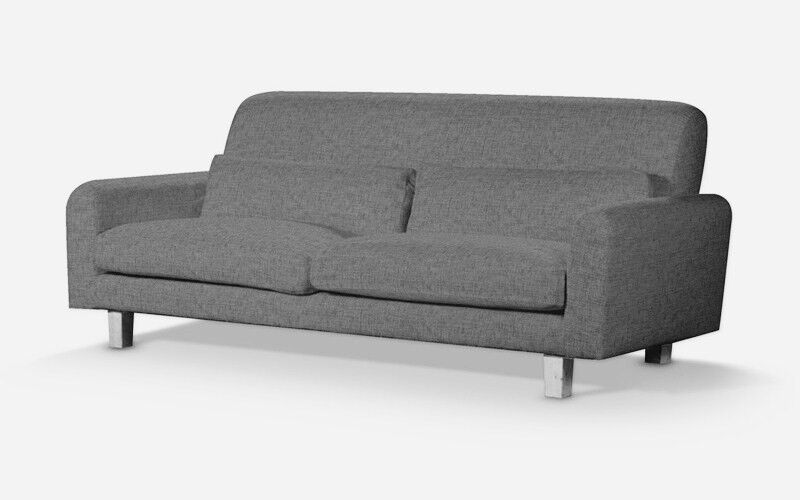 IKEA is the leading furniture retailer in the world and makes a wide range of furniture for every room in the house and office. Many people find that buying IKEA furniture on eBay is the best way to shop. Not only is it convenient, by you also save money and don't have to lug big boxes of furniture home. Whenever you buy furniture online, there are some important things to keep in mind to ensure the furniture meets your needs.

Why Buy IKEA Furniture
eBay is one of the most popular websites on the internet and thus attracts a lot of sellers. Since IKEA furniture is also so popular, shoppers can find a vast selection of IKEA furniture on eBay. It is even possible to find older styles of IKEA furniture which are no longer being manufactured.
It is often possible to find great deals on IKEA furniture on eBay, especially on used IKEA furniture. But, even when the end price of the IKEA furniture isn't less expensive than the in-store price, buying the furniture on eBay might still end up less expensive in some ways for the customer. That's because the customer saves gas money and can complete their shopping with the touch of a keypad. Also, customers don't have to worry about hauling the IKEA furniture back home in their cars or, for larger furniture, renting a van to transport it home.

Measuring for IKEA Furniture
Before buying any piece of furniture online, it is important that you carefully measure the space where the piece will go to make sure it will fit. Make sure to factor in space taken up by baseboards, wall sockets, and any other obstructions. For some types of furniture, like IKEA bookcases, all you need to do is measure the length, height, and width of the space and make sure the furniture falls within these dimensions, and if there are doors on the furniture, make sure there's room for them to open without bumping another piece of furniture in the area.
Measuring for Sofas
When buying sofas on eBay, make sure you take into account leg room for people sitting on the sofa. As a general rule, you should allow at least 18 inches in front of the sofa for leg room. If the sofa has bulky cushions, then you may need even more leg room. Sofa arms should be the same height as any side tables. Coffee tables should be within 4 inches of the sofa seat height.
Keep in mind that large IKEA sofas with bulky cushions will make a room appear smaller. Sofas with open legs and geometrically-shaped cushions will make a space appear larger.
Measuring for Dining Sets
With IKEA dining sets, you must make sure that there is at least 25 inches of space around the table for chairs when they are in use. To avoid a cramped eating experience, it is better to shoot for 36 inches. Also, make sure there is about 24 inches between seats at the table so diners aren't bumping elbows while eating.
There should be at least 48 inches between the dining table and entranceways so people can enter and exit easily. Whenbuying dining chairs and dining tables separately, you should make sure that the chair will be able to fit under the table when someone is sitting on it. This means there should be about 12 inches between the chair seat and tabletop. Finally, don't forget about the size of any rug under the table. The rug should be at least 72 inches longer and wider than the length/width of the table (36 inches greater on each side). Otherwise, chairs might catch on the rug when they are pushed in and out.
Measuring for Dressers
When buying a dresser, you need to consider the size of the dresser while the drawers are open. We do not usually need to open a dresser drawer completely to get at the contents, so you only need to allow about 12 inches in front of the dresser for when it is extended, plus enough space for your body. Since IKEA dressers tend to be bulky pieces of furniture, it's a good idea to lay out boxes or pieces of paper on the floor to get an idea of how much space the dresser will cover.

Cautions about Buying Used IKEA Furniture
There is a very large selection of used furniture on eBay, and much of it is available at a very low price. When buying any piece of used furniture, however, it is particularly important to pay attention to its condition.
To gauge the furniture's condition, you need to carefully read the description instead of simply looking at the pictures. Be sure to ask the seller questions about the condition.
Are there any nicks or scratches on the wood?
Is the fabric/upholstery faded, stained, or torn?
Are there any broken springs or support boards in the sofa or chaise?
Is the couch sagging?
Most minor problems with furniture can be fixed easily, such as with a slipcover for a sofa. Since new IKEA furniture is already priced so low, however, it might not make sense to fix up used IKEA furniture.
When buying used IKEA sofas , you should always make sure to ask the seller whether they have a cat or dog. If so, then you will want to steam clean the sofa when it arrives (even if it looks clean). Otherwise, there could be flea eggs in the cushions, which hatch in the warmth of your home and create an infestation. Also, there might be pet odors on a sofa which are difficult to eliminate, and, of course, you won't be able to see that in pictures.

Tips for Buying IKEA Furniture on eBay
Because there is so much IKEA furniture available on eBay, finding the perfect piece of furniture can seem a bit overwhelming. You'll have a positive experience if you follow several guidelines.
Measure first: Know approximately what size furniture you need for a space before beginning to look at any selections.
Learn to use eBay search filters: There are many different ways to search on eBay, such as by category or by using search terms. When looking at the search results, you will see more options to the left-hand side of the screen to assist you in narrowing down results by filters like price, condition, location, and material.
Shop for items located nearby: IKEA furniture on eBay is usually very affordable. However, the cost of shipping it to your home can be very pricy--especially if the item is located far away. To keep costs down, look for items which are located nearby. This can be done easily with the "Item Location" search filter to the left-hand side of the results pages.
Pay attention to shipping policy: Some furniture on eBay is available by pickup only and cannot be shipped.
Read the return policy: Many eBay sellers allow returns on furniture (though not all do). The buyer, however, will usually be responsible for the shipping costs. With IKEA furniture, these shipping costs can be higher than the purchase price of the furniture.
Look for eBay Buyer Protection: Some items on eBay are covered by eBay Buyer Protection. This covers the purchase price and shipping costs if the item does not arrive or is not as described in the listing.
Buy only from reputable eBay sellers: Before buying any item on eBay, look at the seller's reputation. See how many transactions the seller has completed and whether the buyer feedback is positive.

Conclusion
Whether you are looking for an IKEA dresser, sofa, bookshelf, or any other IKEA item, eBay is a great place to shop. You will find a large and interesting selection of new and used items at reasonable prices, and all without the hassle of having to travel to a brick-and-mortar store. Follow the guidelines of buying IKEA furniture on eBay, and you should have no problem finding the perfect piece of furniture for your needs.