Nike Oregon Waffle Sneakers Offer Comfort, Functionality, and Retro Style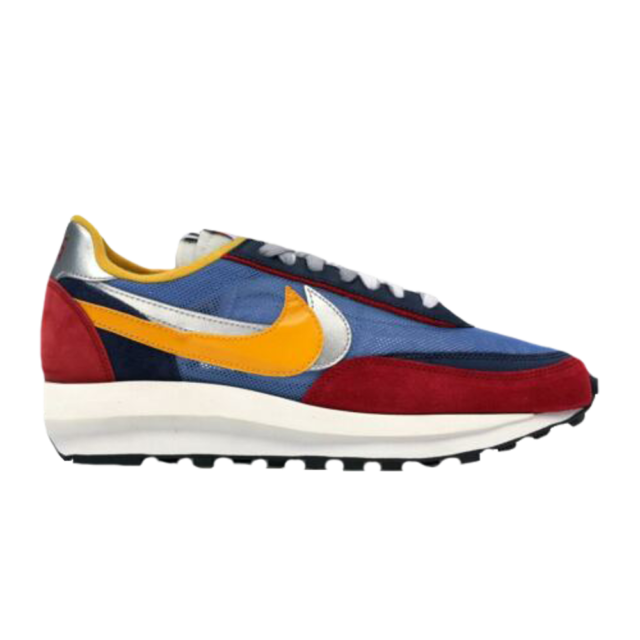 In 1973, the first Nike Waffle sneakers were released. Since then, Nike has released dozens of different shoe designs, all with different styles and functions. The Oregon Waffle has always remained a classic, however, and is even more in demand now than it was when it first appeared in the shoe world.
What is the history behind Nike Oregon Waffle shoes?

Bill Bowerman was a track running coach at the University of Oregon who wanted to create a sneaker that would work across a variety of surfaces in order to help his athletes. He realized that deep grooves in the sole of the shoe would provide much better traction, and he began experimenting on rubber with a waffle iron. This waffle patterning was almost perfect, and in 1973, the first Nike Waffle trainers were released.

The original Nike Oregon Waffle shoe has seen many changes over the years. Most notably, the materials of the shoe have been updated in order to provide better comfort, durability, and breathability. However, the shoe retains its slim, low profile, lightweight, and, of course, the waffle pattern at the sole.
Are Nike Oregon Waffle sneakers designed for athletics?
Nike Oregon Waffle sneakers were designed specifically for running. The low-top design of these sneakers allows for maneuverability, and the shoe is incredibly lightweight so as not to drag a runner down. The nylon and suede uppers are soft and allow for breathability.
The most important part of the Nike Oregon Waffle shoe, however, is the treads. These deep grooves are basically cleats that aren't sharp. They provide traction and grip on different track surfaces, as well as at the gym or on the pavement.
Nike Oregon Waffle Racer vs. Nike Reax 8 TR
| | Nike Oregon Waffle Racer | Nike Reax 8 TR |
| --- | --- | --- |
| Fit | True to size | True to size |
| Generations | 1 | 8 |
| Closures | Laces | Laces |
| Available Colors | 2 | 3 |
What comfort features are featured in Nike Oregon Waffle sneakers?
Nike Oregon Waffle sneakers were originally designed for athletics, but today, just as many people wear these retro-style sneakers as every day, casual shoes, so comfort is important. The materials of these low-top flexible trainers are soft, so rubbing or blisters are rarely an issue. Inside, the sock liner is made with memory foam, which helps to cushion and support the feet. Additional dual-density foam in the midsole offers even more padding.
Nike Oregon Waffle sneakers generally fit true to size, but people with wide feet may need to go up a half size, as the toe box can be narrow.
What colors can I find Nike Oregon Waffle in?

The very first Nike Oregon Waffle sneakers featured a red and white colorway, but other styles soon followed. Oregon-colored athletic shoes were an obvious choice, and Nike Waffles in yellow and green, Oregon's colors, was released soon after the red and white colorway.

Today, this vintage-style sneaker can be found in a wide range of colorways. Popular options are green and white, black and magenta, red, yellow, and blue, and solid black. Black and white or a black, gray, and red pattern are also sought-after and pay homage to the original shoes' coloring.

All Nike Oregon Waffle sneakers are lace-up and have a low-top design. The shoes are decorated with the Nike swoosh at the sides and on the tongue.
Content provided for informational purposes only. eBay is not affiliated with or endorsed by Nike.