Nike Air Vortex Vintage: Your Ideal Multi-Functional Shoes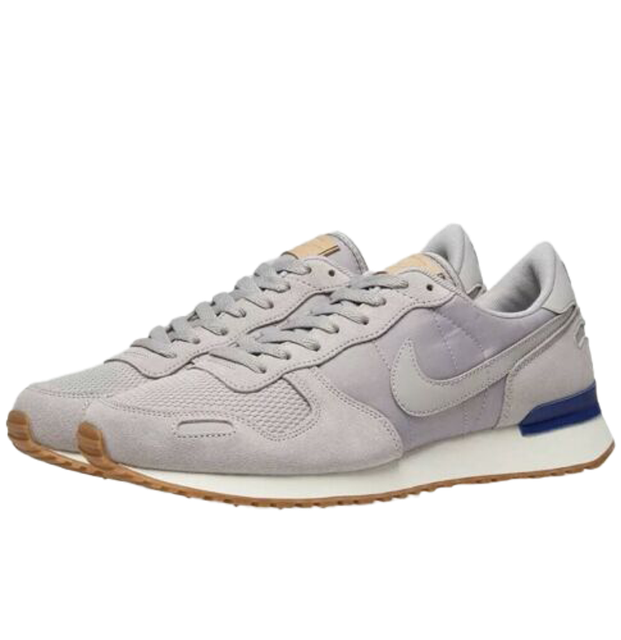 For many years, Nike has managed to balance between newness and tradition. The release of these performance shoes in 1985 marked a great stride in the error of sneakers. The integration of features and designs provided comfort and style for the athletics. A variety of features and their ever-increasing reinvention has seen them perform well, on track or in fashion.
What are the features of the Nike air vortex vintage?

The features of Nike Air Vortex depend on the functionality of each style and design. Manufacturers reinforce the parts to ensure performance and athlete comfort.

Vintage suede sneakers : They come in different styles, such as Diamond Turf 309434500 and Flight 89. They have 11 different colors with a shoe range of 4.5 to 16. The athletic sneakers come in low, mid, or high top shafts. They have a standard width and a lace-up closure that secures your fit. The patterns are geometric, solid, or stripped. The upper part features an engineered mesh for breathability. This ensures that your feet remain dry throughout the exercise. The insole consists of ride liner foam, making it soft. They have Flywire technology for heel lockdown and support. The midsole and rubber outsole enable traction. These sneakers are suitable for activewear, casual, or workwear. They are multifunctional, which makes them suitable for soccer, skateboarding, basketball, and running.
V-series sneakers : They come in different styles, such as vengeance V-series. They are an authentic classic sneaker with a mid-top shaft. The lace-up closure enhances tight foot fitting. The variety of colorways provides a wide range of fashion options. The upper part is a blend of nylon, mesh leather, and suede. This enhances breathability and durability. This shoe is comfortable, durable, and slip-resistant. They are suitable for running, skateboarding, and soccer.

Running shoes : They come in different styles, such as Nike Air Zoom Pegasus 35 and Nike Air Max Turbulence. They come in 16 colors and a size range of 2 to 18. The athletic sneakers have a standard width with low, mid, and high-top shafts. They are fitted with a full-length EVA midsole for cushioning. The air sole design features two-air filled bags for shock absorption. They have an advanced Flyknit upper construction for breathability and lightweight. They use React foam technology for cushioning and energy return. These sneakers are stylish. They come with a rubber outsole for traction and lace-up closures that secures your fit. These shoes are suitable for cross-training, racing, running, and jogging.
Retro fashion sneakers : They come in different models, such as Jordan Retro 12. The athletic sneakers have different sizes with 16 different colors. They have a medium and standard shoe width with either mid or high-top shaft. They come in various patterns, such as solid, striped, or geometric. These shoes consist of mesh and microfibers for the upper part for breathability and dryness throughout the exercise. The insole comprises liner foam for softness. The outsole material is either rubber, leather, or suede. The blending of these materials provides traction and durability. These shoes are adjustable and comfortable with generous arch support. They are suitable for hiking, cycling, and cross-training.
Does Nike Air Vortex Vintage run true to size?
These streetstyle shoes do not run true to size. They are narrow-sided. People with wider feet must size up. Their sizes range from 8.5 to 13, but they may vary with different models. These shoes also come in a variety of colors with either a standard or medium width. Also, the equipping of soles with air units ensures base covering for proper fitting. Refer to the manufacturer's site for details.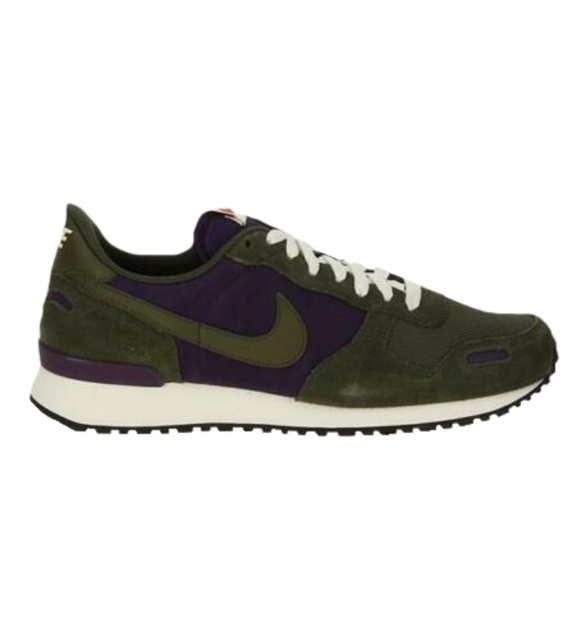 Nike air vortex vintage vs. running shoes
| | Nike air vortex vintage | Running shoes |
| --- | --- | --- |
| Fit | Fits small | Fits small |
| Closures | Lace-up | Lace-up |
| Available Colors | 6 | 16 |
How does the newer generation compare to the older generation?
Over time, there has been consistent improvement in newer versions. These sneakers feature a full-length EVA midsole and two-air filled bags. This incorporation provides energy return through shock absorption, promoting performance. For instance, the recent Air Pegasus '83 features retro-leaning and grey makeup.
Content provided for informational purposes only. eBay is not affiliated with or endorsed by Nike.