The Nike Air Max 1 Is A
Game-Changing Shoe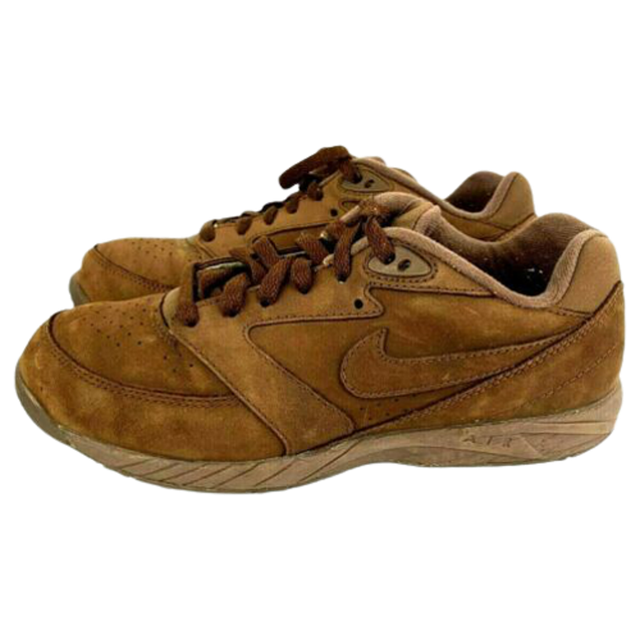 The Air Max 1 is one of Nike's premium retro sneakers. Designed by the legendary Tinker Hatfield, the Air Max 1 was the first shoe to feature a visible Air unit. It showed people how lightweight and well-designed Nike sneakers are. Today, over thirty years later, the Air Max series cpntinues to be released in new looks. But reissues of the Air Max 1, the shoe that started it all, remain popular.
What materials are used in the Air Max 1?

Like a lot of old-school Nike sneakers, the Air Max 1 features an upper made from leather, suede, and nylon. The sole is made of foam. In recent releases, the outsole is made of Ultra 2.0 foam. This is much lighter than the foam used in the original. The Air Max 1 features a traditional lacing system.
What inspired the Air Max 1?
Before he was a shoe designer, Tinker Hatfield was an architect. In fact, his first job at Nike was designing buildings. Hatfield's design for the Air Max 1 was inspired by the notorious Centre Georges Pompidou in Paris. The Pompidou's functional parts are all visible to the outside world. Hatfield's decision to make the Air unit visible helped the Air Max 1 stand out. For the first time, consumers could see and understand what the Air unit did when they took a step.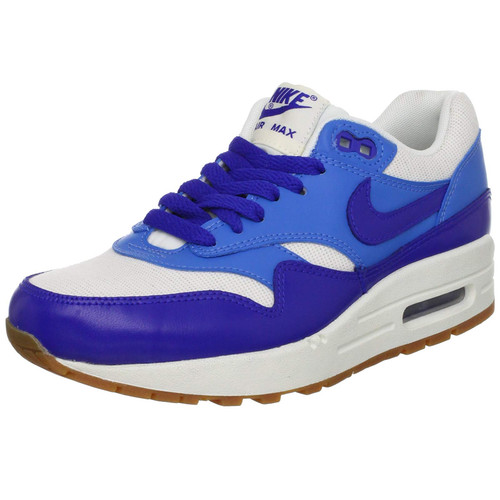 How has the Air Max 1 evolved over time?

The original Air Max 1 was one of the most popular suede sneakers of its era. After the first run of Air Maxes, the visible Air window was finished more cleanly, and the stitching quality improved. Over the years, Air Max 1s have been released in a variety of colorways. The Air Max 1 Master colorway includes a variety of textures and colors, including zebra print. Air Max 1 collaborations have included the Chlorophyll, which dropped in 2009. A collaboration with Patta, it features a grassy green Swoosh and other details. In a departure from most AM1s, the green elements were made from denim.
What are some other key design elements in the Air Max 1?
The Air Max 1s are recognizable suede sneakers. Like many other OG vintage sneakers of the 80s, it has a stitched upper and a foam sole. Most colorways take advantage of the piecing to contrast colors. The Air Max 1 has a low profile and a thick, supportive foam sole. There's plenty of texture on the sole. It's suitable for walking on pavement, terrazzo, grass, and other surfaces.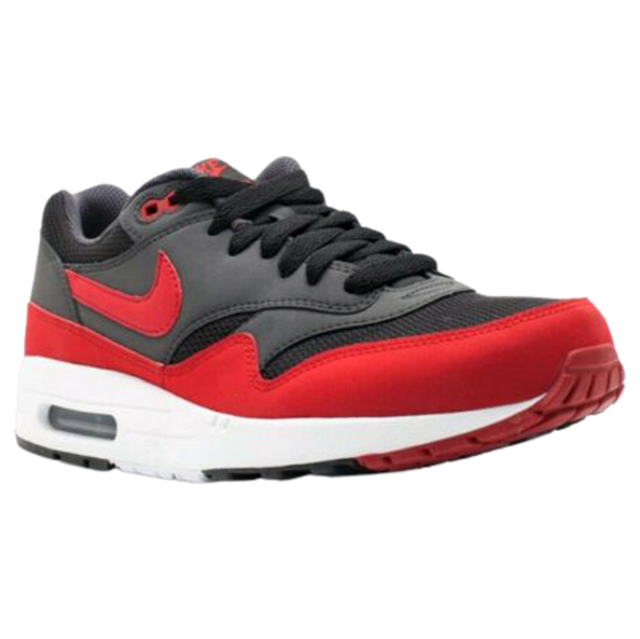 Does the Air Max 1 run true-to-size?
Most users find that the Air Max 1 runs true-to-size. See the manufacturer's site for more details of fit and sizing.
Content provided for informational purposes only. eBay is not affiliated with or endorsed by Nike.