Fun, Fashionable adidas Superstar Star Wars Shoes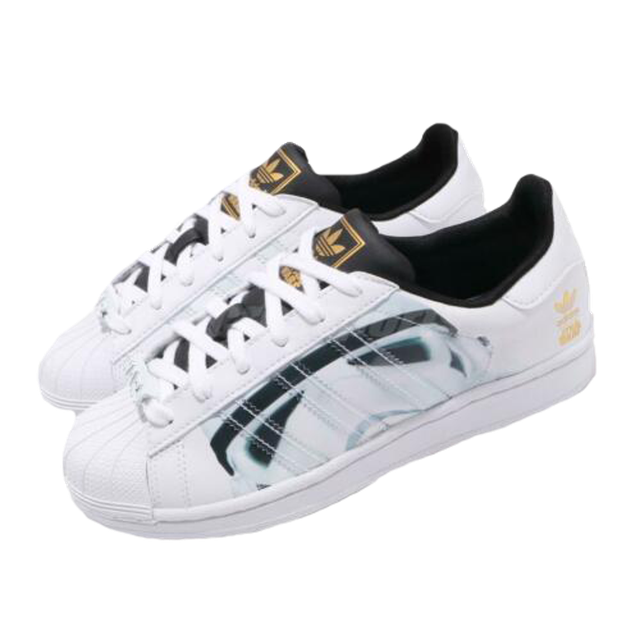 The adidas Superstar was originally developed as a basketball shoe in the late '60s and '70s. Kareem Abdul-Jabbar started wearing the Superstar on the court during the 1970-1971 basketball season. As one of the game's biggest stars, Kareem raised the profile of the Superstar considerably. As basketball shoes evolved, the Superstar and its leather construction became more of a lifestyle shoe. adidas embraced another aspect of popular culture when they started to collaborate on Star Wars footwear collections.
When did the adidas Star Wars sneakers come about?

adidas started to officially collaborate with the Star Wars franchise in 2010. adidas Originals released Originals based around characters including Princess Leia, Luke Skywalker, and especially Darth Vader. The adidas Star Wars Darth Vader shoes include Superstars where the black toe shells have imprints of the Vader helmet. Other movie-inspired adidas shoes were based on ships like the Death Star and the Tie Fighter. Since the original release in 2010, these companies have continued to collaborate on adidas Star Wars original shoes.
What sets the adidas Superstar apart?
The classic adidas Superstar is known for its low-top silhouette, leather upper, and particularly for the rubber shell that covers the toe. The Superstar originally got a lot of attention for its durability. The leather and rubber construction wore much longer than some canvas basketball shoes like the Converse Chuck Taylor. In time, people began to wear the Superstar for its looks, not its performance features. Over the years, several new editions and colorways of the Superstar have been released.
Are there any non-classic adidas sneakers?
Yes. adidas and Star Wars have also collaborated on more modern silhouettes like the NMD. One popular adidas Star Wars NMD among collectors is the Mandalorian. The upper is a lightweight synthetic material. It's mostly done in earth-toned colors, with a single narrow metallic stripe reminiscent of beskar armor. The Mandalorian NMD_R1 also features an image of Din Djarin's iconic helmet on the tongue. Most Star Wars adidas shoes, however, are based on the brand's classic originals like the Superstar.
What are some signature features of Adidas Star Wars original shoes?
adidas' line of Star Wars Originals sneakers offers unique takes on classics. The adidas Star Wars Rivalry is based on Chewbacca. This high-top features a brown suede upper and tan furry trim. The Star Wars adidas Chewbacca even includes a bandolier-style strip. An adidas Superstar based on The Child, also known as Baby Yoda, is mint green with three black stripes and a white rubber shell toe. The adidas Top Ten Hi Star Wars C-3PO features a gold metallic upper. One Darth Vader Superstar is simple in red and black, with images of Vader on the tongue and near the heel.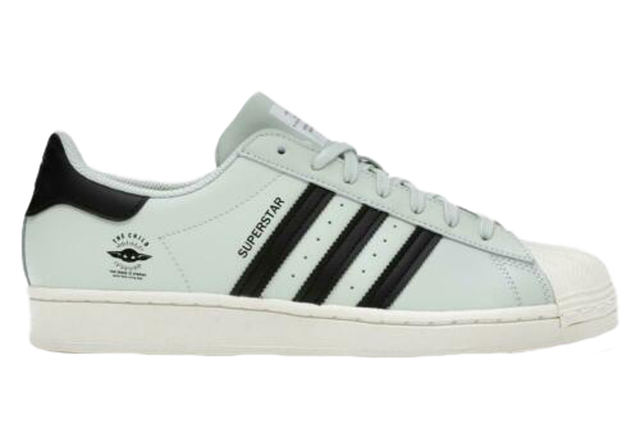 Content provided for informational purposes only. eBay is not affiliated with or endorsed by adidas, Disney, Lucasfilm or Converse.