Chill Old-School Style in Vintage FILA Kicks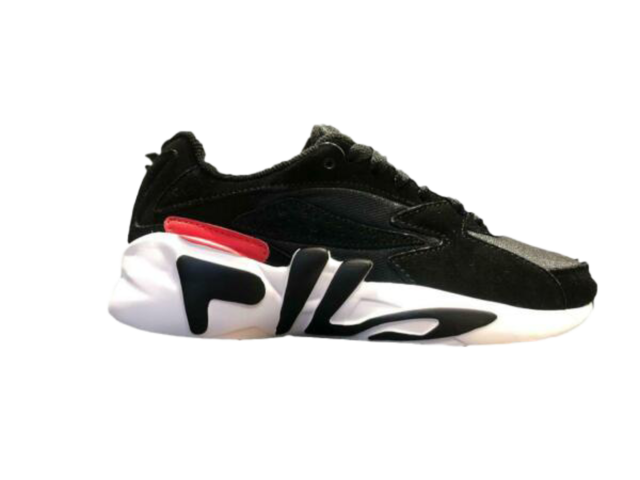 The Fila brothers started FILA as an underwear and textile manufacturing business in the village of Biella, Italy, in 1911. It would eventually compete with other large companies manufacturing sporting equipment, clothing, and shoes.
What style are these FILA shoes?
These '90s FILA shoes are mostly old school sneakers. There are both high- and low-top shoes with all the style features you would expect from the 1990s. These features include chunky heels, bubbly round accents, and even graffiti-esque logos and writings. There are FILA retro high-top basketball shoes like the very first Grant Hill release. Many feature all-leather uppers with either Velcro straps, traditional laces, hook-and-loop laces, or ghillie laces. Some utilize both laces and Velcro straps together. You might even be able to find some rarer FILA shoe models like the limited-release blue or brown suede boat shoes. The majority of the available FILA sneakers are everyday trendy lifestyle shoes with '90s flair.
What types of FILA
retro sneakers are these?
There are sneakers for a variety of sports like the aforementioned basketball sneakers. You can also find sneakers for road or trail running, hiking, tennis, and cross-training. There are quite a few casual shoes that can be paired with jeans or khakis for an evening out. Additionally, you might be able to find work-style shoes with non-slip soles for extra safety on the job.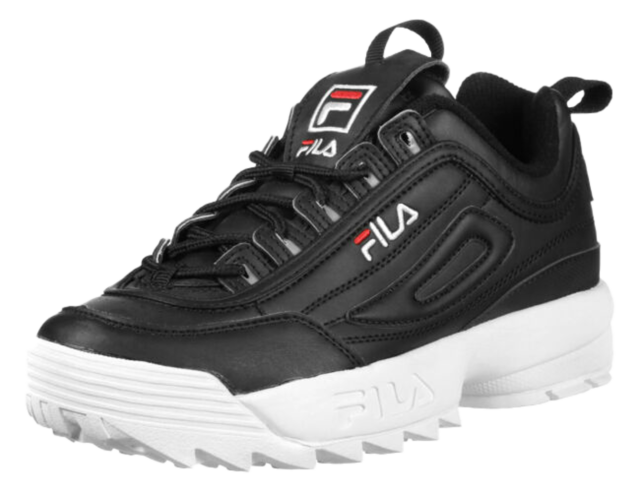 What colors are these vintage FILA sneakers?
There are a variety of different colors available, but most of the sneakers feature FILA's signature red, white, and blue coloring. You can find some models in a few other colors including brown, black, navy blue, and even yellow. Some leather mid-top sneakers are completely white, logo included, which was a quintessential FILA trend in the 1990s. All others will feature the FILA logo in traditional colors on various places around the shoe including the heel counter, soles, toe box, tongue, or sides.
Who were some of FILA's first endorsements?
FILA's first endorsement landed with Bjorn Borg, a tennis pro who agreed to wear only FILA-logo clothing and won 11 tennis titles adorned in FILA. But it was not until the brand was endorsed by NBA star, Grant Hill, in 1994 that FILA became popular in the United States. The now basketball hall of famer has a lifetime endorsement deal with FILA. Additionally, FILA sponsored and gained even more recognition with Alberto Tomba, a skier who won the 1994 World Cup Gold Medal.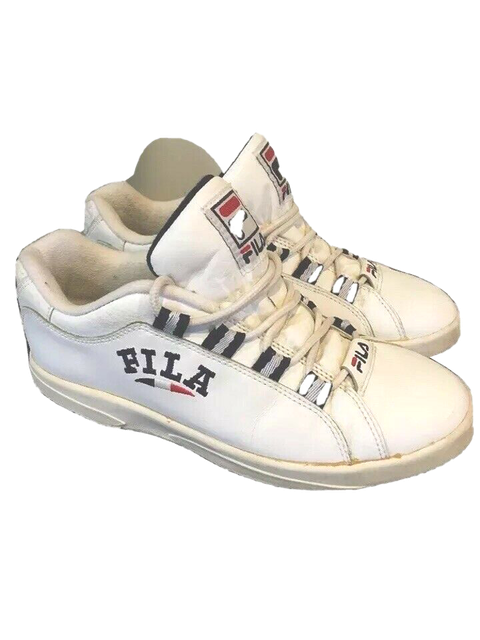 What are some features of these FILA sneakers?

There is a large selection of FILA sneakers that offer different features specific to their specialized sport. For example, you can find FILA hiking boots made of waterproof upper materials with knobby tread on the soles for grip on a variety of terrain. Additionally, there are running sneakers with plush cushioning and support for both road and trail running. The casual lifestyle sneakers will offer fewer technical features and instead focus more on style features.

Some other features you may find on these different '90s mid-top sneakers include:

Reflective details on uppers
Pull-on tabs in heel and tongue
Padded heel collar and tongue
Adjustable bands for fit
Vented, breathable uppers
Content provided for informational purposes only. eBay is not affiliated with or endorsed by FILA.