Saree: Six Yards of Elegance and Grace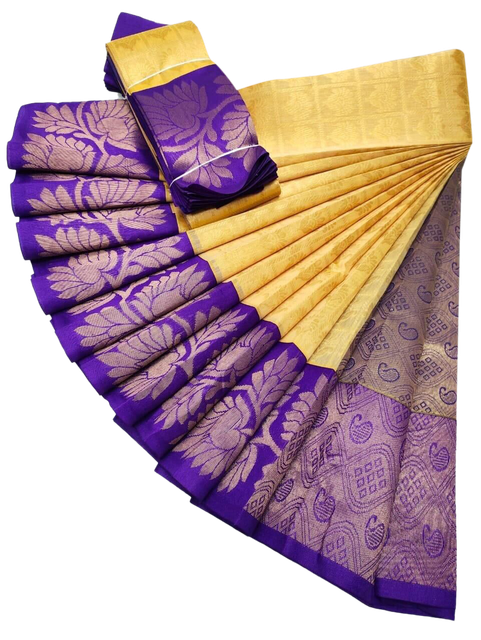 A saree is a traditional attire usually worn by Indian women but widely adored by women across the globe. It is nothing but an unstitched fabric draped over the waist and pinned over the shoulder. When attending an Indian or Pakistani wedding, get dressed in a saree, and everyone will be in awe of you. If you wish to add new sarees to your collection, eBay has what you may be looking for. Take a look at the sarees available on eBay, and be spoilt for choice with the wide range of options.
Frill sarees were quite a rage back in the 80s, and they are slowly making a comeback. If you like keeping up with the trends, getting your hands on a frill saree may be a good idea. If you are running on a budget, you can check out all the pre-owned options available and pick the saree that suits your budget.
Various Kinds of Sarees are Worn by Women Across States

Different kinds of sarees are worn by women across the states. The Paithani saree comes from Western India, whereas the Kanjivaram saree originated in the southern part of India. The Bandhani saree and the Patola saree depict the colorful culture of Gujarat, whereas the Banarasi saree features the beautiful weaves of Banaras. They all have different draping styles, so make sure you check that out before picking the saree you love. Selecting the right kind of blouse or choli can be crucial as it can make or break the look. You can go for a traditional blouse to complement a saree or choose a modern blouse to complement a sexy saree.

You can find an array of cotton, georgette, silk, and chiffon sarees on eBay, so you can pick the one that suits your liking. If you are looking for something more subtle, an organza or Chikankari saree will be ideal. Style an organza saree with pearl jewelry, and you are likely to make heads turn. If you don't know how to drape a saree, a pre-stitched saree can come to your rescue. It will not only save you time but also help you skip the hassle of keeping your saree in place. Sarees make for great gifts too! Gift your lady a saree that's missing in her collection and watch her smile from ear to ear.