Enjoy Vintage Style in Reebok Classic Sneakers for Men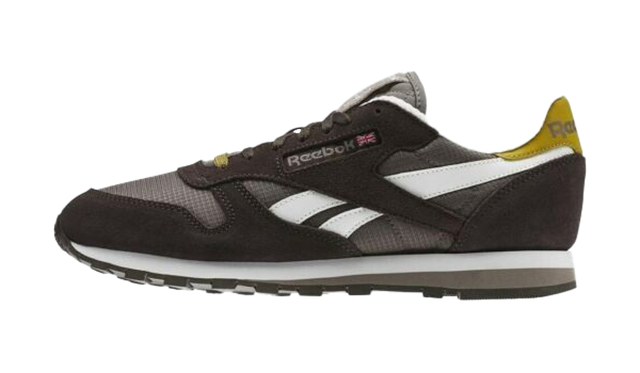 Since 1958, Reebok has been producing a variety of sportswear and athletic shoes. Their shoes have changed a lot over the years, but it is still possible to wear some of their older designs. Those who love the brand's traditional style will appreciate the vintage styling of the Reebok Classic line. This contains multiple shoe designs that reference the brand's older shoe models. Getting a Reebok classic shoe allows you to enjoy a vintage look while still getting all the high-tech perks of a modern athletic shoe.
What are the different models in
the Reebok Classic range?

Over the years, several different types of shoes have been released as Reebok Classics. Here are some of the key designs to look for when shopping for vintage Reebok shoes.

Reebok Classic Leather : This is the original shoe in the classic range. With a thick tread and lightly angled sole, it works well for a variety of different activities. The angled leather strips provide subtle texture and visual interest on this shoe design.

Reebok Club Classic 85 : This shoe provides the ultimate '80s silhouette with its thick sole and flat shape. Terry lining and garment leather make the shoe extremely comfortable, while a vintage Reebok logo on the side references the brand's heritage.
Reebok Workout Plus : Made of soft leather with a heavy rubber outsole, these classic shoes have a bold yet simple silhouette. An H strap across the midsole provides support and gives the shoe a vintage look.
Reebok Royal Basketball Shoe : Available in high-top and low-top options, these basketball shoes have the classic Reebok stripe design along the side. A sole made of EVA and rubber provides shock absorption during basketball games.
Reebok Iverson Sneakers : Another classic basketball design from Reebok, these shoes have an eye-catching design. A thick, chunky sole with circular designs is complemented by a variety of bright colors.
How long have the Reebok
Classic sneakers been around?
The Reebok Classic range of shoes has been around since 1982. Over the years, there have been some subtle changes to their designs. For example, the original Classics had a slightly different logo that was placed along the side of the shoe. Most of the classic Reebok models are simply a continuation of the brand's original aesthetic. However, there are also some that attempt to update or remix the older designs.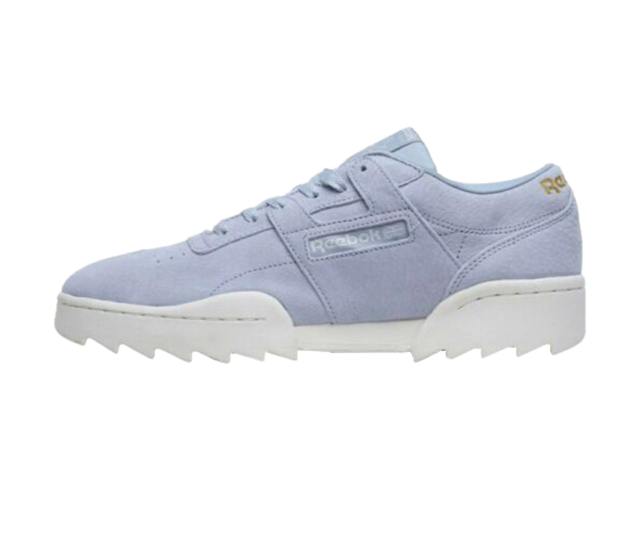 What activities can you use Reebok Classics for?
Many people like using Reebok Classics as a basic walking shoe. They provide a nicely balanced blend of support and flexibility. However, you can also use these shoes for sports and exercise. With their flatter sole, they tend to do well in weightlifting and other similar exercise activities. Depending on the style of Reebok Classic shoes you get, you may be able to use the shoes for other athletic things like basketball or running.
How do you style Reebok Classics?

In addition to wearing Reebok tennis sneakers for exercise, they can also be worn as a fashion statement. When wearing Reebok fashion sneakers, remember to pick a pants length that highlights the shoe. They often look nice with slightly cropped ankle pants. Most Reebok streetwear looks use white shoes to draw attention to the shoe.

However, darker blacks and navy colors can work well as a more subtle neutral. The material of the shoe also affects how you style it. Shoes with a lot of rubber and fabric work for more casual outfits, while leather sneakers can pair nicely with slightly dressier looks.
Reebok Classic Leather vs. adidas Classic Superstar
| | Reebok Classic Leather | adidas Classic Superstar |
| --- | --- | --- |
| Materials | Leather, Rubber, EVA, and Textiles | Leather and Rubber |
| Colors | 6 | 9 |
| Logo placement | Shoe Side | Heel and Tongue |
| Toe cap | None | Rubber cap |
| Closure | Laces | Laces |
| Fit | Slightly Narrow | True to Size |
Content provided for informational purposes only. eBay is not affiliated with or endorsed by Reebok or adidas.