PUMA Sneakers for Women: Ideal Sneaker for Fashion and Sport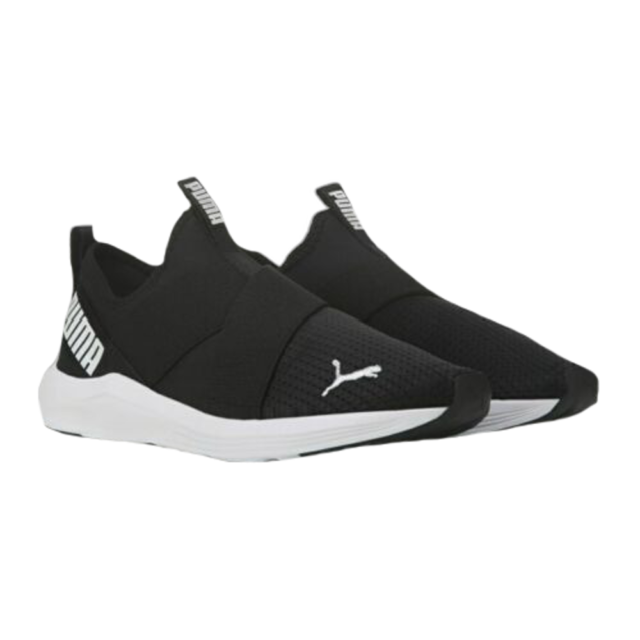 Since 1948, PUMA has remained a brand that combines lifestyle, sports, and fashion. The sportswear manufacturer combines running technologies to make durable, trendy, and fashionable PUMA sneakers for women.
How do features differ with
the functionality of the sneakers?

These sneakers serve different functions. Depending on their level of activities, they come with different features.

Women sports shoes : They have various fashions, such as Carina leather trainers and Jaab XT Tz sneakers. The shoes which fit true to size come in various colors for different preferences. They either have a low, mid, or high top shaft for arch support. They come in a standard width with various closures that secure your feet while on track. They have a soft insole foam material for cushioning and energy retention. The blending of synthetic material and mesh enables breathability. They also have a rubber outsole that provides stability. These high-performance shoes have pads, are reflective, and slip-resistant. They are suitable for hiking, skateboarding, running, and jogging.

Soft foam women sneakers : The fashions include Vikky mid soft and twill suede sneakers. They have a standard width with lace-up closures for tightness. The all-season sneakers have either mid or high shafts for excellent arch support. They come in geometric, stripped, and solid patterns with different colors. This shoe consists of a soft insole with a memory hybrid foam. This footbed minimizes heat retention and acts as an anti-odor for your feet. The upper material is a blend of suede, leather, and synthetic fibers. These materials provide aeration and lightweight of the shoes. They have a rubber outsole for durability and excellent traction. These shoes are suitable for activewear, casual, and workwear. The shoe is slip-resistant, contains pads, and is adjustable. They are ideal for basketball, boxing, and cross-training.
Running shoes for women : The styles include Pacer next cage and Riaze prowls sneakers. They come in 16 colors with a small fitting. They have a standard width with many themes such a retro, rock, and classic. Likewise, they have low, mid, and high shafts with various closures to suit your preference. PUMA also designs their sneakers using the latest running technology. For instance, the upper material is a blend of leather, synthetic, and mesh. This ensures the lightweight and breathability of the foot. The insole consists of igniting foam and NRGY beads. This provides excellent cushioning and energy return for your fee upon impact. The outsole consists of rubber for durability and stability. These shoes are suitable for running, walking, cross-training, and hiking.
Puma low-top sneakers : These sneakers are very responsive, loose, and flexible. They include fashions such as PUMA Skye women sneakers low-top platform. They have different patterns, such as animal print, camouflage, and floral. The variety of these patterns and colors provides a wide range of fashion choices for your daily use. They are also lightweight with minimal movement restriction. They are suitable for casual wear, walking, and light exercise.
Are PUMA sneakers for
women multifunctional shoes?
PUMAs designs sneakers to suit your everyday activities. From activewear to office wear, you will get a variety of shoes to complement your style. For instance, the PUMA brand has employed production technologies. This creates tough sneakers with great cushioning and foot support for training. They have also mustered the multi-pattern printing for off the track fashion. These casual sneakers for women can blend well with most of your wardrobe outfits.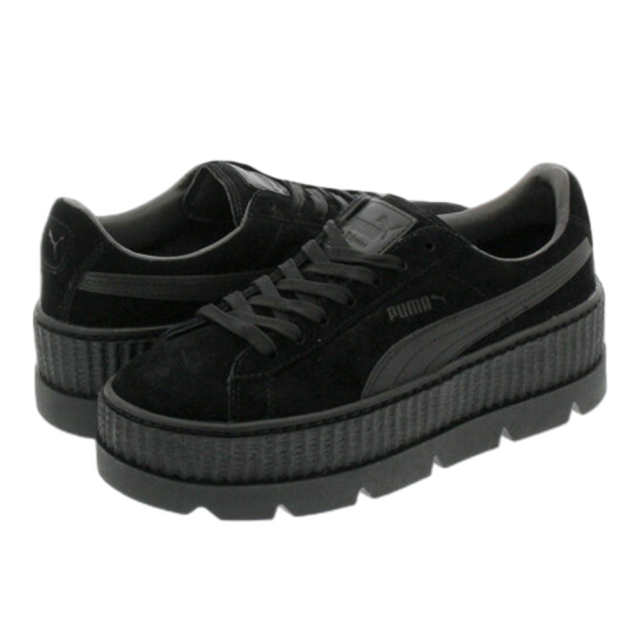 PUMA sneakers vs. Soft foam women sneakers vs. Womens sports shoes
| | PUMA sneakers | Soft foam sneakers | Women sports shoes |
| --- | --- | --- | --- |
| Shaft | Low/mid/high top | Mid/high-top | Mid/high-top |
| Closures | Lace-up/tie | Lace up/slip on | Lace-up/tie |
| Available Colors | 17 | 15 | 16 |
Does it run true to size?
PUMA sneakers for women run a bit small hence are not true to size. Consider going for a half size up if you mind your toes touching the front of the shoe. The variety of shafts such as low, mid, and high top will cover you in case of the snuggly fitting. These shafts ensure that your foot is secure, especially for strenuous activities. They also come with a standard width and lace-up closure for flexibility. In case you wear a thick sock, consider buying a bigger size for comfort. Refer to the manufacturer's site for more details.
Content provided for informational purposes only. eBay is not affiliated with or endorsed by PUMA