Showing slide {CURRENT_SLIDE} of {TOTAL_SLIDES} - Best Selling
Showing slide {CURRENT_SLIDE} of {TOTAL_SLIDES} - Top Rated
About Google Pixel XL
Showing slide {CURRENT_SLIDE} of {TOTAL_SLIDES}
Meet Pixel. Possibilities by you. Phone by Google.

The power of Google, at your fingertips. Every touch, every interaction, every moment — made easy. Available in two sizes.

Meet your Google Assistant.

Pixel brings you the Google Assistant. Ask it questions. Tell it to do things. It's your own personal Google, always ready to help. Just start with "Ok Google."

A lifetime of memories in your pocket.

With unlimited online storage for your photos and videos, you'll never have to delete an old memory to make room for another one, and Pixel keeps everything safe and secure: photos, videos, music, contacts, texts, and more.

The highest rated smartphone camera. Ever.

With a best-ever 89 DxOMark Mobile score, Pixel's camera lets you take brilliant photos in low light, bright light, or any light. Every moment, every memory, captured in bright, beautiful detail.
eBay has provided more information about this product above and is not affiliated with or endorsed by Google.
Price Trends
Google Pixel XL - Price New and Used
New Price*
from $179 to $414
Used Price*
from $100 to $200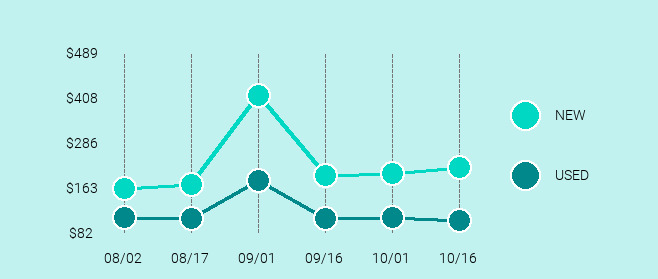 *The average sold price is calculated based on "Buy It Now" items sold within the 90 day period described above (excluding shipping and handling). Each interval represents a 15 day period. There is no guarantee that items will always be listed at a price within the provided range.
Compare Similar Models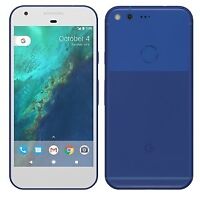 Google Pixel XL
Operating System
Android 7.1 (Nougat)
Resolution
2560x1440 pixels
Internal Memory
32/28GB ROM, 4GB RAM
Showing slide {CURRENT_SLIDE} of {TOTAL_SLIDES}
Google Pixel 2

Operating System

Android 8.0.0 (Oreo)

Resolution

1080x1920 pixels

Internal Memory

64/128 GB ROM, 4 GB RAM

CPU

2.35 Ghz + 1.9 Ghz Octa-Core

Google Pixel 2 XL

Operating System

Android 8.0.0 (Oreo)

Resolution

2880x1440 pixels

Internal Memory

64/128GB ROM, 4GB RAM

CPU

2.35Ghz + 1.9Ghz Octa-Core

Google Pixel

Operating System

Android 7.1 (Nougat)

Resolution

1080x1920 pixels

Internal Memory

32/128GB ROM, 4 GB RAM

CPU

2.15 Ghz + 1.6 Ghz Quad-Core