Want ethnic playscale dolls or ethnic dolls with a more wholesome weight than Barbie? Aim your sight north to Canada for YNU Group, Inc.'s Mixis Fashion Dolls.
The Mixis dolls are 1/6 scale "Collectible play" fashion dolls from Canada. They are Barbie-scaled dolls although the Mixis' proportions more closely match those of the (U.S.) American G5 or Get Set Club dolls from 1999-2000. The Mixis dolls' faces reflect two or more racial groups – hence the name, "mix is." YNU Group, Inc. created the Mixis brand dolls and other toy products targeted to multi-ethnic and multi-racial families. Debbie Goodland is the YNU Group President.
YNU Group released the Mixis dolls in two editions, First (originally called Limited) and Sunshine (originally called Sun Set). The First Edition dolls originally sold for $59.99 while the Sunshine dolls sold for $49.99. The first Mixis mass produced include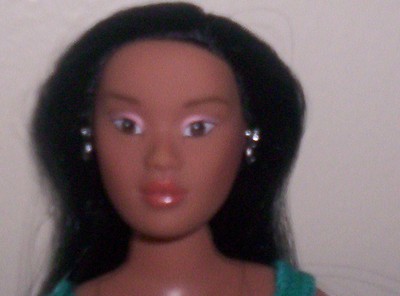 Emerald Okada whose heritage is Black American / Native American / Japanese.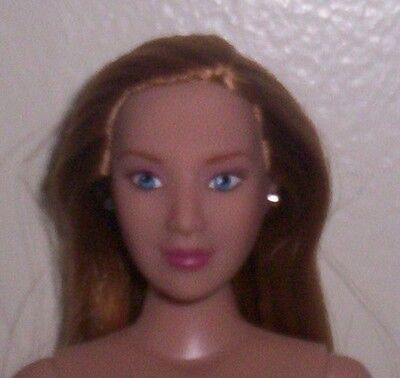 Houda Degas whose heritage is French / Lebanese.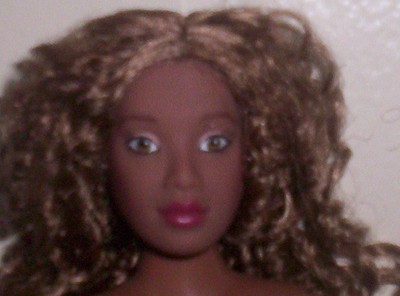 Opal Nkrumah whose heritage is Nigerian / British.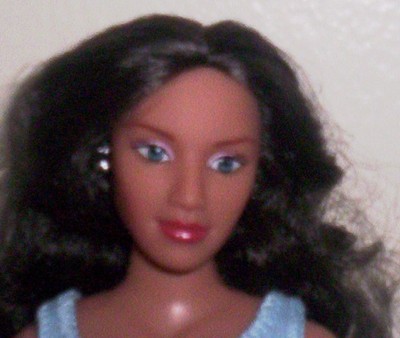 Rosa Dominguez Katz whose heritage is Latino / Jewish.
Each vinyl doll has a unique head sculpt. The heads are a "harder" vinyl than most Mattel Barbie dolls; the feel is closer to that of Integrity's Fashion Royalty or Dynamite Girls. The Mixis doll heads are slightly larger, buy the heads are in proportion to the wider bodies.
Initially only Emerald, Rosa, and Opal were issued in the Mixis First Edition dolls. A First Edition Houda joined the others by August 2010. One thousand is the production count of each First Edition doll. All First Edition dolls have rooted hair, painted eyelashes, straight arms, and click bend knees. Emerald, Rosa, and Opal wear bolero sweaters, cotton tank tops, denim separates, and either a pair of faux leather flat shoes (Opal only) or faux leather zippered knee boots (Emerald and Rosa). Houda wears the separately sold fashion, Apres Ski. Emerald, Rosa, and Opal also have a pair of black plastic high-heel sandals, a "leather" backpack, a certificate of authenticity, and a reusable keepsake box that can store the doll and her accessories. Stock numbers for the First Edition Mixis:
6-63291-00003-8 Emerald
6-63291-00026-7 Houda
6-63291-00001-4 Opal
6-63291-00002-1 Rosa
All four dolls Mixis Sunshine Edition were issued: 3000 of each doll. The arms are jointed at the elbows. They also have rooted hair, painted eyelashes, and click-bend knees. (Note: the curly-haired Opal has a cap wig glued to her head while the others have rooted hair. Half of the Opals were issued with straight hair; the other 1500 received the coarser, curly hair.) They wear sundresses and lace-up sandals and carry a fabric purse. A certificate of authenticity and the same reusable keepsake box are included for these dolls. Stock numbers for the Mixis Sunshine
Edition:
6-63291-00019-9 Emerald
6-63291-00004-5 Houda
6-63291-00018-2 Opal (Straight, rooted hair)
6-63291-00021-2 Opal (Curly cap wig)
6-63291-00020-5 Rosa
Six Culturally Inspired outfits were released for the Mixis dolls. Inspiration for these fashions came from traditional and historical costumes re-interpreted with current fashion trends. Outfit stock numbers and titles:
6-63291-00010-6 Ten-Wa-Jin Dress
6-63291-00011-3 Piao Liang Girl
6-63291-00015-1 Bollywood Outfit
6-63291-00016-8 Mayan Maiden
6-63291-00022-9 Rockabilly Girl
6-63291-00023-6 Apres Ski Outfit.
The Mixis outfits originally cost from $17.00-$25.00. The outfits presently have been reduced online at The Shopping Channel for Canadian shoppers. Initially, both editions of the Mixis dolls were sold online and at brick and mortar stores. You can still find them online via the company website, eBay, or other doll sales sites.
Four additional dolls and a Mixis wardrobe capable of storing three dolls and doll accessories have been mentioned on the official Mixis sale page; photos and back stories of the "new" dolls appear on the Mixis FaceBook Page. Mixis doll fans hope that these dolls will be released for public purchase.
The Mixis dolls offer a unique combination of ethnic variety and robust bodies to any child's play or adult's collection. These dolls can exchange some fashions with the "larger" - Belly Button - Barbie doll fashions and with action figures like the CY Girls or Perfect Body dolls. Please note though that the Mixis dolls have wider and rounder buttocks, wider waists, and longer feet than most fashion dolls. See the photo below of Mixis Opal and Mattel My Scene Madison.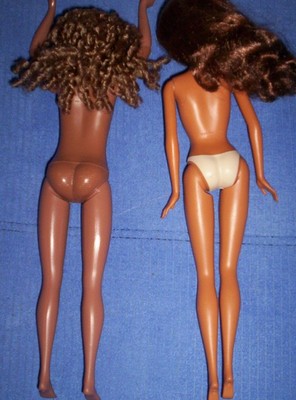 SE Opal (left) and Mattel My Scene Madison Belly Button body, back view
Below, I have added photos of the Mixis "leather" accessories and a comparison photo showing Takara Tomy CY Girl Ice (blond in the center) flanked by Mixis Emerald and Mixis Houda.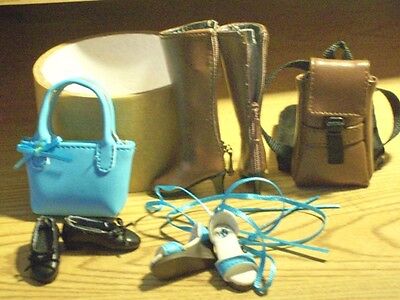 Mixis accessories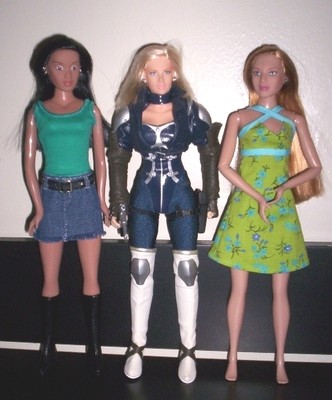 YNU Group Mixis Emerald (left), Takara CY Girl Ice, and Mixis Houda (right)
Perhaps this guide will stimulate parents and collectors to buy the Mixis dolls; I would love to see the new dolls shown on FaceBook released. Lovely and striking face sculpts along with solid female bodies seldom bounce off the fashion doll runway. Let's grab these while we can!