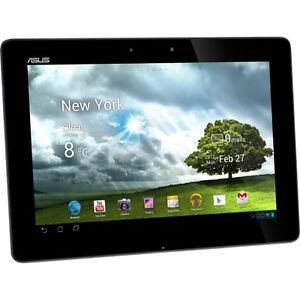 Tablets such as the iPad and the Kindle Fire, as well as e-readers like the Nook and the Kobo e-reader, are familiar devices in many of today's households. Their unique designs, user-friendly interfaces, and practical applications catch the interest of many consumers who are looking for a new way to enjoy their books and media.
Some buyers may be interested in e-readers and tablets, but they may be uncertain about their functions and about the features that differentiate them from one another. This guide will briefly summarize the origins of tablet computers and e-readers and will also describe the primary differences between the two.

About E-Readers and Tablets
E-readers and tablet computers were developed roughly around the same time. E-readers were created to allow users to conveniently read ebooks without having to use a desktop or a laptop computer. Tablets have a broader purpose and allow for much greater functionality. They are generally operated via touchscreen, stylus, digital pen, detachable keyboard, or a combination of these options.
To understand the differences between e-readers and tablets, buyers should understand some of the history behind the development of the two technologies. While both types of devices seem to have become popular around the same time, e-readers came onto the market a few years ahead of tablets.
The Invention of E-Readers
E-readers were introduced to the public as early as 1998 with Sony's Data Discman. However, they did not become popular until 2009, when ebooks had made significant strides in convenience, presentation, and marketing. Amazon's Kindle, Barnes & Noble's Nook, the Kobo e-reader, Sony ' s PRS-500, and other devices became popular as consumers sought a more user-friendly way to enjoy their ebooks.
The introduction of the iPad in 2010, as well as the introduction of Apple's iBooks app and iBooks Store, bridged the gap between e-readers and tablet computers. Far from being pushed aside by tablet computers, e-readers are currently enjoying a period of heightened growth as ebooks begin to edge hardcovers out of the marketplace.
The Invention of Tablet Computers
While the concept of an electronic information tablet had been around for decades, no such products were commercially produced until the early 2000s. At that time, Microsoft introduced their Microsoft Tablet PC. In spite of its failings, the Microsoft Tablet PC brought an idea into reality and became useful in the medical field and with some other businesses.
Tablet technology would blossom in 2010 with the advent of Apple's iPad. The iPad's streamlined style, stellar touchscreen technology, and multipurpose functionality gave it instant popularity with consumers. As the next generations of the iPad followed, increasing the capabilities of the device with every iteration, customers discovered even more uses for the device at work, at home, and on-the-go.
Other companies developed their own versions of the tablet in various sizes and with varying levels of success. Some of these other tablet computer options include the Samsung Galaxy Tab series, the Asus Eee Slate, the BlackBerry Playbook, and Amazon's Kindle Fire. The market is currently seeing ever-increasing competition between tablet creators as they work to lengthen battery life, improve user interfaces, increase the device's capacity, and make browsing and interaction even faster.

The Differences Between E-Readers and Tablets
E-readers and tablets differ in a number of ways. When attempting to decide between the two types of devices, buyers should look at the differences in purpose, in size, and in price.
Purpose
A dedicated e-reader, as its name suggests, is not designed to do much more than facilitate the reading of electronic materials, specifically ebooks. With an e-reader, users can read an ebook without having to sit in front of a desk and stare at their computer monitor or laptop screen. Instead, they can curl up in a favorite chair and use a device that is not much larger or heavier than the average hardbound novel. E-readers generally allow some additional options such as word searches, definitions, and a limited selection of other features.
A tablet, on the other hand, can do everything that an e-reader can do and more. It usually incorporates a software application (commonly referred to as an app) that facilitates the collection and storage of ebooks, such as Apple's iBooks or Amazon's Cloud Reader. Users can access their bookshelf anytime they have access to the Internet, or they can download ebooks directly onto the device to be read anywhere.
Beyond the e-reading ability, tablets allow users to browse the Web, check and reply to email, play games, watch movies, stream TV, compose documents, share files, use social media, take photos, conduct video calls, and much more. Apple's iPad in particular offers users optimum functionality, along with a precise touchscreen and intuitive user interface. The Retina Display on the latest iPad includes a far higher screen resolution than has been seen on most tablets or computers.
Size
E-readers are small and thin, lighter than some paperback books, and are easily carried in a purse or in a pocket. The average size of an e-reader screen is about six inches. The light build and small size of the e-reader is an advantage for readers since it is easy to hold while reading and portable enough to be carried along to work, to class, to an appointment, or on a shopping trip.
Tablets like the iPad boast a much larger screen size than most e-readers, typically about nine inches. The enhanced size of the screen is ideal for multitasking and enjoying media. However, it also means an increase in weight and a decrease in portability.
The Kindle Fire and a few other tablets have roughly the same screen size as a typical e-reader, but they are thicker and heavier due to the extra processing, data storage, and other functions that they perform. In addition to their extra bulk, tablets are usually protected by some sort of case or cover, adding to their size and weight. Compared to a laptop, however, tablets are still much lighter and more portable, while offering many of the same functions that a laptop would provide.
Price
Users who need a basic device for downloading and reading ebooks should be able to find an affordable e-reader even if their budget is limited. Since a tablet is capable of many more tasks, features, and options than an e-reader is, their price tag is naturally higher. Some tablets may cost more than a basic, low-end laptop. Buyers should weigh the initial investment against the use that they hope to get out of the tablet and determine whether the extra expenditure would be warranted.

Additional Features of E-Readers and Tablets
Both e-readers and tablets offer some unique options that buyers should look for when they are ready to make a purchase.
E-Readers and E Ink
E Ink was developed to ease eye strain for readers who were not used to the ebook format. It lessens the brightness and glare of the screen by matching the contrast factor of regular ink and paper. E Ink displays also eliminate troublesome reflections from the sun or other lights that might disturb readers. E Ink stabilizes the image and provides clarity and precision for a more restful reading experience. Not all e-readers are available with E Ink, so buyers should be sure to check for e-readers with this option if they find their eyes tiring after reading an ebook on a regular screen.
Tablet Computers and Keyboards
Another advantage that tablets possess over e-readers is the capacity to be used with keyboards. Students who need to take notes while reading an electronic textbook have access to a keyboard with their tablet. They can use it to insert notes right into the textbook or to type an entire paper for a class. Business professionals can make notes during a meeting, update their calendars, create documents, or write emails. Parents can check the family schedule, write a shopping list, or compose emails. Buyers should be aware of the keyboard options that are available when they consider the type of tablet computer they want to purchase. The chart below explores some of the most common options.

| Type of Keyboard | Description |
| --- | --- |
| Virtual Keyboard | When users indicate a need to input data, a virtual keyboard appears on the tablet. This virtual keyboard is touch sensitive and can be operated as a smaller version of a regular keyboard, simply by touching the various letters and other symbols. |
| Separate Keyboard | Users who prefer a keyboard with 3-dimensional buttons may connect their own small or full-sized keyboard to the tablet computer via a USB port or a wireless connection. |
| Integrated Keyboard | An integrated keyboard is part of the tablet computer but can be slid or swiveled back into its resting place when not in use. |

The keyboard options listed above provide tablet users with a versatile format for input such as emails, notes, blog posts, and business documents.

Buying E-Readers and Tablets on eBay
You can purchase an e-reader or tablet online directly from the company that markets it, and many brick and mortar stores also carry a selection of e-readers and tablets. However, if you are looking for the best deal, a website like eBay offers you a broad selection of tablets and e-readers, some of which are new, some of which are open-box, and some of which are pre-owned.
You can ask eBay sellers any questions you would like by clicking Ask a Question within a listing or by clicking Contact Member on the seller's profile page. Most sellers will be happy to provide you with more information and photos of the product in which you are interested. Check for listings that specify free shipping, package deals, or return policies as part of the transaction. Also, be sure to look at seller feedback to ensure that you are comfortable proceeding with your purchase.
To view listings for tablets or e-readers, simply type "tablets" or "e - readers" into the search bar that is found on most eBay pages, and then save your search so that eBay can send you emails whenever new tablets or e-readers are listed for sale. If you do not immediately see the model of tablet or e-reader that you are interested in, consider leaving post in eBay's Want It Now section to let sellers know which specific qualities you are looking for in a tablet or e-reader.
You can also follow a different search path, beginning on eBay's main page, by clicking Electronics and then selecting Computers & Tablets, and then finally by clicking iPad / Tablet / eBook Readers. From there, you can narrow the search by type, by brand, by condition, by storage capacity, by screen size, by price range, and by other options.

Conclusion
Once buyers understand the differences between e-readers and tablets, they can determine which model will best suit their lifestyle. Some may need a simple, streamlined e-reader for ebooks and electronic magazines. Others will want a versatile tablet with the capacity for games, video streaming, helpful apps, email, and other capabilities. Choosing the model that is best for them requires buyers to know which models provide the features that they are looking for in a tablet or e-reader. In either case, eBay allows buyers to precisely specify the criterion that is important to them, shortening their search for the tablet or e-reader that will meet their needs.