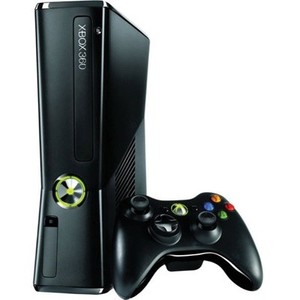 Video gaming is a popular hobby, and more importantly, it's a profitable industry. The original PlayStation sold over 100 million units in the six years it was in production. The much anticipated follow-up to the SNES, the Nintendo 64, sold 500,000 units in the first month alone. Although late in the game, computing giant Microsoft threw its hat in the ring in 2001 with the release of its Xbox console.
The Xbox was a revolutionary piece of hardware, and Microsoft's entry to the gaming industry was a success. There are several different types of Xboxes that have been released since its debut, as well as various additional services gamers can take advantage of to expand their gaming experience. The Xbox is available from gaming stores, big box retail stores, and department stores. However, for the latest and most up-to-the-minute Xbox and bundles and configuration, buyers turn to eBay, one of the leading marketplaces on the Internet.

All the Different Types of Xboxes
Over the years, Microsoft has released various versions of the Xbox. The very first was the original Xbox, which only came in one flavor. The revamped version, the Xbox 360, came in various configurations, including the Xbox 360 Core, Xbox 360 Pro, and Xbox 360 Elite. These versions were later discontinued and the entire line was simplified into main Xbox 360 S.
The Original Xbox
The very first Xbox was released on November 15, 2001 in North America, with subsequent releases in Japan and Australia/Europe in February and March of 2002, respectively. This was Microsoft's first ever attempt into creating a dedicated gaming machine, and was the first console to feature a built-in 8-gigabyte (GB) hard drive. This was quite revolutionary, because previously, most game consoles had to use built-in flash memory, memory cards, or add-on drives (at least in the case of the PlayStation 2). When it was launched, the Xbox was the most powerful console on the market, compared to its direct competitors, Sony's PlayStation 2 and Nintendo's GameCube. It featured a 733 Megahertz Intel Pentium III processor, 250 Megahertz 3D graphics processor, DVD Drive, HDTV Support, and other features that made it superior to the other consoles.
The Xbox ran on a Windows-based platform. It had a media player that could play music, play movies, or even store media onto the hard drive. When it came out, popular titles like Dead or Alive 3, Halo: Combat Evolved, and Fuzion Frenzy were among the first games that were launched with the console. The original Xbox was considered a huge success in North America, and sold over 24 million units from the day it was launched until it was discontinued in 2006.
Xbox 360
Following the success of the Xbox, Microsoft launched the Xbox 360 in November 2005. It was first announced on MTV and it was sold out on launch date in North America. In fact, demand for the console was so high, many people had to wait up to two months before they could purchase a unit. It subsequently launched in 36 countries, the most for any gaming console in a single year.
Rather than being an upgrade from the Xbox, the Xbox 360 was a completely new gaming console, rebuilt from scratch. Aside from having a new physical look, the inside of the system was radically different (and even more powerful) than its predecessor. It features a 3.2 Gigahertz triple-core CPU, 10 MB DRAM graphics processor, 512 Megahertz or RAM, 12x speed dual layer DVD-ROM, and an upgradeable and removable hard drive. It had the capability to play and rip music and movies, like the previous version, but it could also network, stream, and download various types of media (including full HD movies) as well as game content. Microsoft initially launched various iterations of the Xbox 360.
Xbox 360 Core
The Xbox 360 Core was the basic, stripped-down version of the first release of the Xbox 360. Meant for entry-level gamers, users had to purchase a hard drive separately, and only featured Standard Definition resolutions, but could be upgraded to High Definition with separate add-ons. It also came with wired controllers, instead of wireless ones. It was eventually replaced by the Xbox 360 Arcade, which featured HDMI output and Xbox Live Arcade titles like Boom Boom Rocket, Luxor 2, and Uno, but still did not include a hard drive.
Xbox 360 Pro
Geared towards more seasoned gamers, the Xbox 360 Pro had a hard drive with additional game demos, clips, and the Xbox Live Arcade game, Hexic HD. This version included the 20 GB hard disk drive, which allowed it to be backward compatible with older Xbox games, as well as store content and data. Initially, it had both a hybrid composite and component cables, but this changed later on. Newer versions of the Xbox 360 pro had different motherboards, a 60 Gigabyte hard disk drive, HDMI output, and 65-nm CPUs.
Xbox 360 Elite
The Xbox 360 Elite was the top-end model at the time of its release. It was the only Xbox model to have a matte black finish, and a matching controller and headset. It also came with a hefty 120 GB hard drive. It went through several changes, such a power supply redesign, as well as an upgrade to 250 Gigabyte, which was then called the Xbox 360 Super Elite, and was available in a white matte finish.
Xbox 360 S
On June 14, 2010, Microsoft announced a redesign of the Xbox 360 hardware. On the outside, this "new" Xbox 360 S was thinner, and featured a matte black finish. It had three USB ports, plus an additional USB for other accessories, particularly the Kinect. The buttons were also switched to touch sensitive ones.
The internal architecture was outfitted with a Valhalla motherboard, which made this redesign slimmer and less noisy than previous generations. This version also featured an integrated hard drive and Wi-Fi capabilities, which was not in the older models (users had to purchase separate adaptors). Some bundles also included an Xbox 360 Kinect, and special edition versions, such as Xbox 360 Star Wars Bundle (which featured a modified R2-D2-like blue-and-white body) and the distressed, gunmetal gray Modern Warfare 3 Special Edition.

Additional Xbox 360 Services
One way to expand the capability of the Xbox 360 is through additional services. These services provide a variety of ways to add content, as well as enhance the gaming experience and interactivity for gamers.

| Service | Description |
| --- | --- |
| Xbox Live | Microsoft's online gaming and content service for Xbox 360 owners, but also available on Windows; players must pay a fee to take advantage of the multiplayer gaming service |
| Xbox Live Marketplace | Online marketplace where users can purchase content like video games, trailers and videos, as well as expansion material for existing games; utilizes Microsoft Points as currency, which can be bought with a credit card or given through gift cards |
| Xbox Live Arcade | Online service to download smaller games from other major game publishers (including Sony) and independent publishers; playable on the Xbox |
| Video | A purely video downloading service where users can download movies, videos, and even television shows from some content providers; movies, however, are rented and disappear from the console after a period of time |

It's important to note that these services come in a variety of levels, depending on how much a player pays for his or her membership. For example, players on the "Live Free" membership cannot access multiplayer gaming, as well as other features like social networking, Skype, and cloud storage.

Buying an Xbox on eBay
Purchasing an Xbox online is much more convenient for many people, and eBay is one of the best places online to look for an Xbox. eBay is also has a wide range of services and features catering to both buyers and sellers to make using their site a breeze.
Finding Different Types of Xboxes on eBay
There are several ways to find different types of Xboxes on eBay. The first method is to use the search box on the home page. Just type in any search term that pertains to what you're looking for, such as "Xbox 360 slim" or "Xbox 360 special edition." Next, there's an Advanced Search, where you can specify certain parameters like price range and shipping options. Finally, there are the different categories where you can find Xboxes listed, such as Video Games & Consoles, Toys & Hobbies, and Consumer Electronics.
Getting Help When Buying or Selling Xboxes on eBay
If you've never bought or sold anything on eBay, there's no need to be intimidated. eBay offers customers several ways to get help. There's the eBay Learning Center where you can learn the basics of buying and selling, and the Customer Support page where users can get answers to frequently asked questions, watch videos, or contact eBay.

Conclusion
Although Microsoft is certainly no small player in the tech industry, the company took a big risk entering the volatile video game console market. The industry was being dominated by a few big players, and many who tried to introduce something new to the fickle gaming market found themselves failing spectacularly. However, the Xbox was quite innovative, as it featured a powerful CPU, a Windows-based OS, and a hard drive. Microsoft's gamble paid off and the Xbox was a hit among gamers who wanted more from their gaming experience.
Since then, Microsoft has released the Xbox 360, which was a complete redesign of the original Xbox. The Xbox 360 was also available in different versions in order to meet the varying demands of gamers. These versions are, namely, the Xbox 360 Core, Xbox 360 Pro, and Xbox 360 Elite. These versions were eventually discontinued in favor of the Xbox 360 S. Those looking for particular types of this console (perhaps even older types) should check out eBay for the best prices and widest array of choices when it comes to Xboxes.