For information regarding Cell phone operations, more about sim card and esn please see my other Ebay guide
@ http://www.ebay.com/gds/Understanding-your-cell-phone-operations-Unlocking-Esn-Sim-/10000000177624253/g.html

HELLO ALL!
I am writing this guide to all cell phone buyers and even those who sell cell phones on ebay. Awhile back I purchased a phone on ebay just to find out that sometime later when I received the phone that I couldn't activate it because the phone was reported stolen and the esn number was not clear.
The seller had no idea that he sold me a stolen phone ( perhaps whoever sold it to him ,sold it stolen and he never knew)
There are two ways to check to see if the esn/imei numbers are clear in any phone you are buying or selling, one is contacting the service provider by phone and providing them with the esn/imei # to verify. This is a very long process, wait times can be extremely painful, and even when you get through it may take the representative awhile to verify the phone.
The other way which I use to check my esn verification when selling phones on ebay, is on a website, phonehistoryreport dot com. The website requires a valid email address, which im sure almost everybody has at this day and age. All you have to input is your name, your email, and the phone esn number and hit send. Within minutes you will receive an email with the phone information!
If you don't know where to find your esn(Equipment Serial Number) or imei (International Mobile Equipment Identifier) They are generally located on the back of your phone behind the cell phone battery, where you will see the numbers next to the appropriate category.
This is a very important resource tool especially when doing transactions with cell phones on ebay.
If you are a buyer intrested in a phone on ebay, ask the seller to identify the phone's esn or imei number, and run that number on this website. It will definately give you more confidence in the phone you are intrested in.
If you are a seller of cell phones, give the buyer more intrest in your product by saying more than "esn # has been clear", post the esn/imei number in your listing so the buyer can verify that information, sometimes its better when the buyer can see with their own eyes that this information is indeed clear.
Again that webiste is phonehistoryreport.com !
have a great day and happy bidding!
Josh
******UPDATE********UPDATE******UPDATE*********UPDATE******UPDATE*******UPDATE**************************
Apparently, the once free website that I used has been bought out by another company. The company charges $2.99 for your phone's report. However, I am going to search the web for something that is free for you guys to use. Thanks to all who liked and wrote me your appreciation comments on this guide!
******New Update***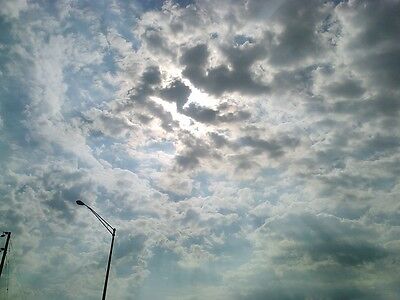 ***New Update*****
Thanks to you all for all your wonderful messages and support of this guide. When I wrote this guide years ago I knew I came across something that can help this community for both the sellers and the buyers.
With the pleasant support I have received over the years I have worked hard to see if there was any other FREE way to check your phone for clear ESN numbers. A few days ago, I received an email from another fantastic member of this community, jennifereve69, in which she was able to email a free site to use to run a check on your phone's ESN, and that site is checkESNfree dot com. It looks just as good as the previous site that I had sited in the beginning of the guide.
Again, I would like to thank everyone, including people like jennifereve69, for all that you do and really making this community as special as it is today. Have a great day, good bidding and Namaste!
Josh