When you are searching for a
USB flash drive
to store and transfer your important files and documents, the first thing you will consider is likely to be the amount of storage space you will need. There is a wide range of USB flash drives on the market, with storage ranging from a small 4GB to a massive 248GB.
For the average user,
4GB is not enough room
for them to store what they need. Additionally, it can be a little bit slower to read and write files with these devices. On the other hand, anything larger than 62GB is going to go to waste for the average user who will not be using it to store large files, and is therefore not worth the extra expense. The standard
16GB USB flash drive
, on the other hand, fits in a "Goldilocks" range that is not too small and not too large, but just right.
A large number of these items are made at the 16GB capacity, which can make
choosing a great flash drive
difficult. Fortunately, this process can be made much simpler by looking at some of the top brands, as well as the top features available with these items.
| | |
| --- | --- |
| 1 | Sandisk 16GB Cruzer Blade USB Flash Drive |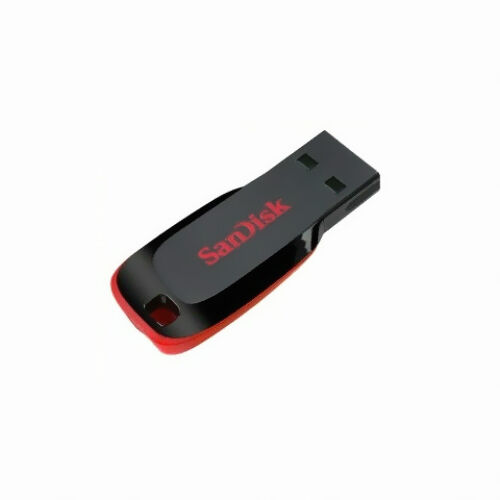 Sandisk is one of the most popular media storage manufacturers on the market, so it is no surprise that their flash drives consistently rank among the best. Buyers who purchase the Cruzer Blade 16GB flash drive can be confident in the knowledge that they are purchasing a product that will give them high-speed transfers of data as well as an optimal level of protection. When you see the familiar red and black design of this flash drive, you will know it is a quality item.
---
| | |
| --- | --- |
| 2 | Verbatim Store'n'Go PinStripe USB 2.0 Flash Drive |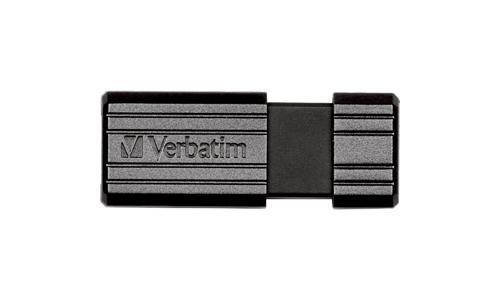 For an option that offers a little bit more style, as well as a little bit more protection, this product from Verbatim is the way to go. The flash drive is housed in a protective shell that pulls out to cover the USB port when not in use. The flash drive is plug and play, as indicated by its name, so there is no driver software to download when you need to use the device. It is simple and efficient and comes with the Verbatim guarantee that your information will stay safe.
---
| | |
| --- | --- |
| 3 | Kingston 16GB DataTraveler USB Flash Drive |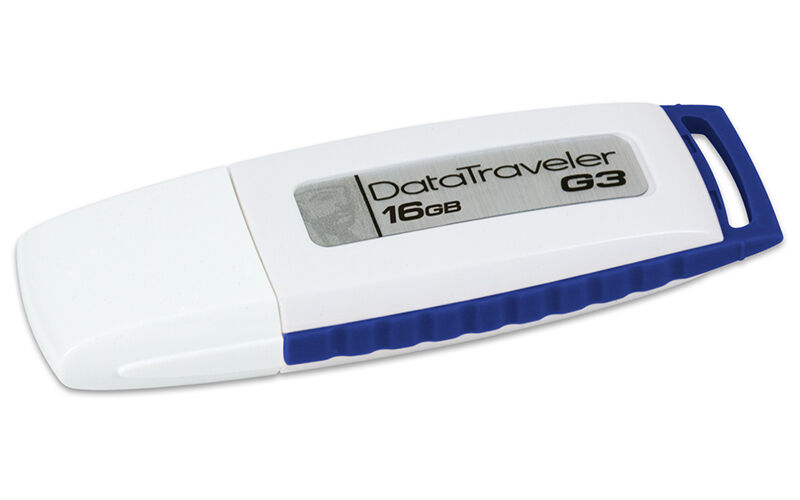 This USB flash drive by Kingston was made with two primary features in mind. The first was protection—the entire drive is housed in a sleek metal case that is inconspicuous enough not to be noticed, as well as sturdy enough that it will withstand a few bumps. The second feature was portability. While many USB flash drives include lanyards or hooks, these items can be torn or broken. The Kingston DataTraveler features a large ring that can easily hook onto your keychain, meaning that it will never break off and you can be certain it will go wherever you do without taking any side trips.
---
| | |
| --- | --- |
| 4 | PNY Compact Attache 16GB USB Flash Drive |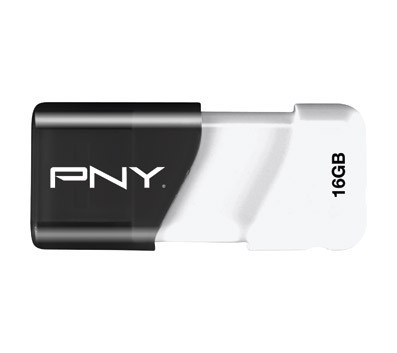 For the ultimate small, portable USB flash drive, look no further than this item by PNY. It comes in a micro-sized case that can go virtually anywhere, and is perfect for the individual that does not have a lot of storage room for a larger device. The sliding collar will protect the USB port when the item is not in use, and the cap-less design means you will never lose the flash drive's cover. It's sleek and stylish and perfect for just about anyone.
---
| | |
| --- | --- |
| 5 | ADATA DashDrive 16GB Flash Drive |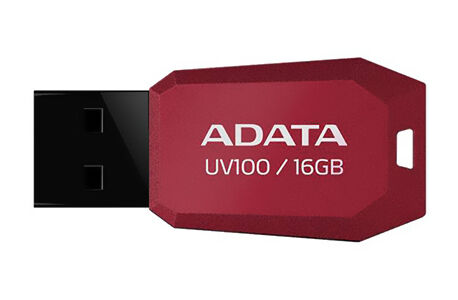 The real difference between this flash drive by ADATA and other models is the fact that it utilizes high-tech USB 3.0 technology in its design. That means that it is capable of impressive read and write speeds of 90 Mb/s and 40 Mb/s respectively, and you can be assured that you will never be left waiting for your files to transfer. This high-tech drive is housed in a protective dirt-repellant shell that can easily be attached via the top loop to your laptop bag or keychain.
---
| | |
| --- | --- |
| 6 | Lexar 16GB USB TwistTurn JumpDrive |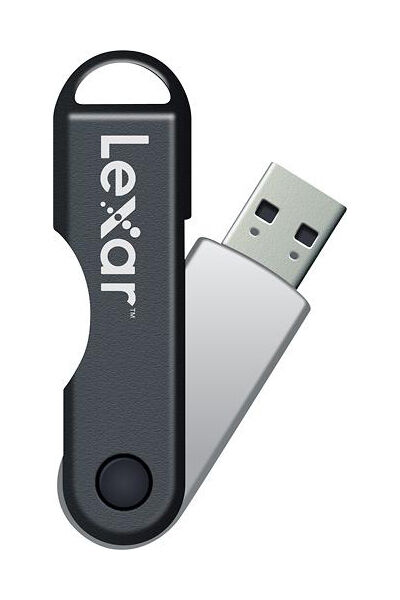 The unique design of this USB flash drive from Lexar gives it the extra protection that you need for your most sensitive documents. It features a rotating "twist" cover that the main USB port slides out of, meaning that the full body of the drive is protected at all times when it is not in use. Additionally, this flash drives features an LED light indicator that will let you know when it is in the process of transferring files, so you never unplug it in the middle of a crucial operation.
---
| | |
| --- | --- |
| 7 | Apricorn Aegis Secure Key USB Flash Drive |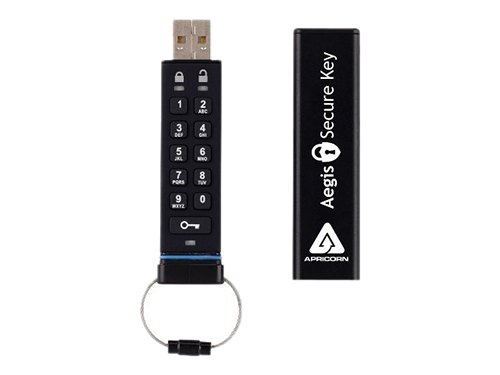 As its name implies, this secure USB flash drive from Apricorn is a hard nut to crack. It features password protection, so nobody but you will ever have access to the valuable contents. This secure key flash drive will allow you to set your own combination using the numbers on the small keypad, and a lock button easily secures the device when you are through. Those who are worried about protecting their information can do no better.
---
Other Digital Storage Devices
Though a 16GB flash drive is a useful tool to have for transporting your files, you may have other needs for the storage power of other digital storage devices. It is important to ensure that you have the appropriate amount of backup for your valuable information; fortunately, there are a lot of items on the market that can help.
| Item | Description |
| --- | --- |
| | This is the ultimate storage device for backing up virtually every digital item that you own, from movies and video games to important documents and photographs. It is recommended that you own an external hard drive that is roughly the same capacity as your computer, and that you update it with your newest files on a regular basis. |
| | Those who have a lot of digital images to keep track of and who regularly use a camera will need a high-capacity SD card in order to store these files. This is the only way to transfer your photos to a digital picture frame, or from a personal scanner. |
| | For times when a USB drive is not a convenient way to transfer information, blank media can still be beneficial to have around. This can also make for great temporary storage of videos and music. |
Buying USB Flash Drives on eBay
No two flash drives are made alike, and that is even true within flash drives of the same storage space. Though a 16GB flash drive has a lot of storage space, a low read/write speed may make it more difficult to use, especially if you are transferring a large amount of data between devices. The best way to ensure a fast read/write speed is to purchase a flash drive that utilizes the newest USB 3.0 technologies.
There are many of these items on
eBay
, and the easiest way to find them is to search specifically for USB 3.0 flash drives. However, do not jump into purchasing one of these items just yet. Though the high-tech alternatives almost always sound like the best option, you have to make sure your computer will support this technology. Ensure that your computer, as well as any other devices you will use the flash drive with, have a USB 3.0 port before you click the "Buy It Now" button. Also check the product's listing information to determine whether or not it is backwards compatible with USB 2.0 ports.
The same is true of flash drives that offer features such as password protection. This technology is often not compatible with Mac computers, so be aware that paying extra for one of these features if you cannot access it with your computer may not be a good choice. It is important that your flash drive and your computer (as well as other computers such as those at your school or office) will be compatible with your device.
Conclusion
With so many options to choose from, it can be tempting to simply click on the first item that shows up in eBay's listings. However, with a little careful searching you will be certain to find an item that might have more impressive features, such as password protection or a high read/write speed. Though there is no universally superior choice when it comes to USB flash drives, some stand out in the crowd. Any one of them will make a great addition to your tech arsenal.