Home theater systems
are a common sight in many households. Thanks to the increasing popularity of 3D movies and various technological advancements, some home theater systems even have 3D video capabilities. With these systems, buyers enjoy excellent audio from their movies and music and watch videos in 3D. Instead of going to the movie theater to enjoy the 3D experience, consumers can create it in the comfort of their own homes with the right equipment. However, buyers must remember to couple their entertainment system with a good
3D TV
. Besides considering their budget, buyers should think about the space they have in their home as well as the design and quality of the home theater system.
The Samsung HT-D6730W home theater system is priced in the mid to high range and features seven components, which includes six speakers and a Smart Blu-ray player. It is a 7.1 surround sound system with 1300 watts of power, along with iPod,, Wi-Fi, and online hub connectivity. Sound reproduction on the speakers are accurate and loud, allowing users to enjoy any of their media, from music to video games. Its Blu-ray player looks sleek and upscales the video quality of standard DVDs. In addition, it supports 3D Blu-ray movies as well.
---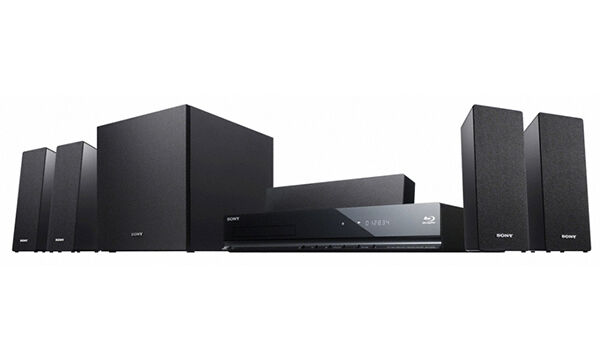 Sony's BDV-E280 is a stylish, 5.1 home theater system that includes six speakers and a 3D Blu-ray player. This compact package offers a total power of 1000 watts with 3D Blu-ray playback. It also has Bravia Internet Video streaming media suite for Internet video fans. With its iPod dock and two HDMI inputs, the BDV-E280 is a versatile entertainment system. Buyers can even connect a USB Wi-Fi adapter for wireless Internet connection. Other pluses include its 1080p upscaling of DVD movies, and friendly user interface. The system is also compatible with various Dolby Digital standards.
---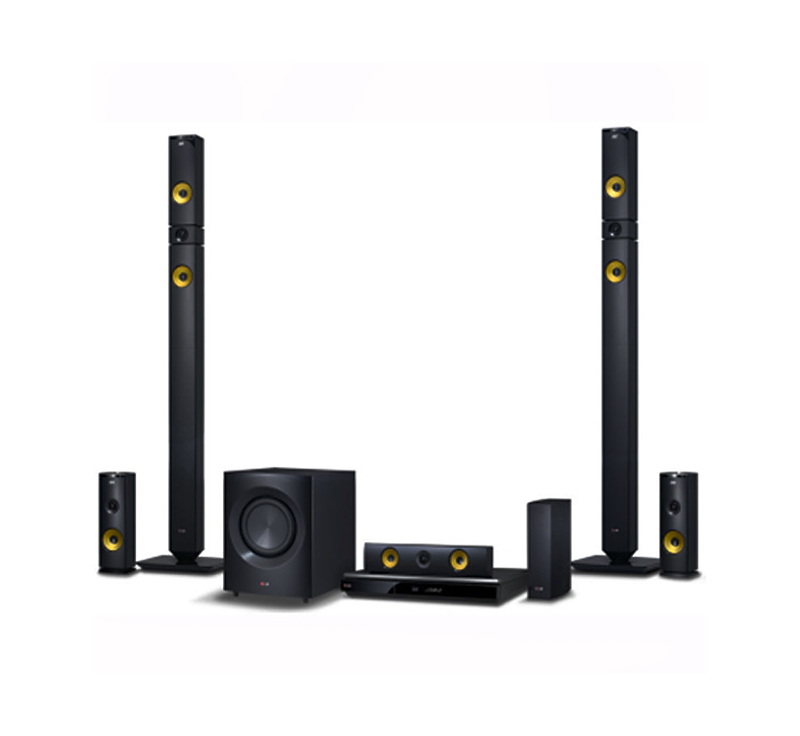 Boasting five Aramid fiber speakers, the LG BH9430PW home theater system with LG Smart TV delivers precise sound for any digital content whether from a Blu-ray disc, DVD, or online media. It has a 9.1 speaker configuration with 1460 watts total power. Besides built-in Wi-Fi, users can enjoy Bluetooth, NFC, and DLNA connections as well as HDMI outputs and two inputs. This product comes with numerous other features such as a premium LG applications, and external HDD direct playback.
---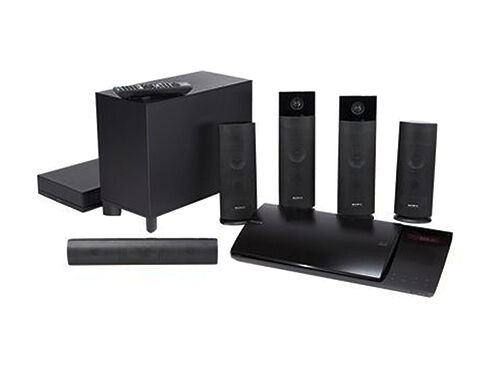 The BDV-N790W has everything a typical user needs, including iPod dock, built-in Wi-Fi, two USB ports, and one HDMI output with full HD upscaling for DVDs. The 1000 watts from six speakers delivers clear sounds at all frequencies. Plus, its wireless speakers eliminate the hassle of tangled wires. For excellent sound delivery, the system's Digital Cinema Auto Calibration DX automatically optimizes the audio output. Users can even install a remote control application on their smartphone or tablet to control the Blu-ray player.
---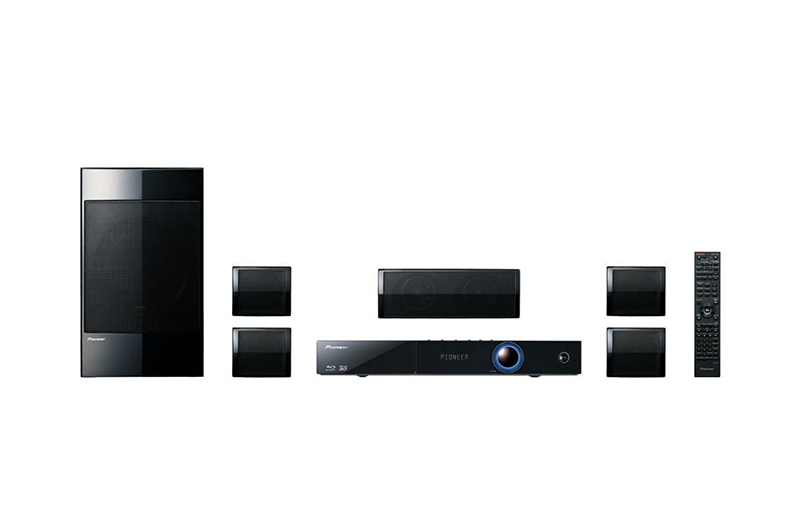 A good home theater in a box, the Pioneer HTZ-BD32 shares many of the same specifications as its competitors. The HTZ-BD32 has seven speakers for 1100 watts of power. That is slightly higher than most other 5.1 entertainment systems. Besides being powerful, it supports many top-end audio formats, including Dolby Pro Logic II. With Wi-Fi and DLNA 1.5 support, users can watch their online subscriptions easily. The 3D Blu-ray playback produces beautiful 1080p video, and its two HDMI inputs with one output enable it to connect with various other devices.
---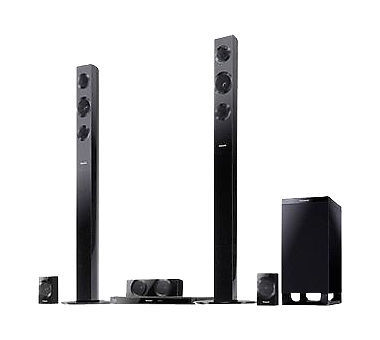 Panasonic''s SC-BT490 is close to being the best that Panasonic has to offer. This 5.1 surround sound device has 6 sleek speakers, including two, impressive-looking full-height satellites. While the main unit is very compact, it houses an iPod dock, SDXC card reader, two HDMI in and one out ports, analog inputs, and a USB port. This device even allows users to make Skype calls with a compatible web camera.. Panasonic's 3D Blu-ray player makes controlling the image and speaker settings very easy, allowing for high-quality video and audio output.
---
How To Buy
To find the best
system with 3D capabilities
, you should investigate the wide selection on
eBay
. Shopping on eBay is easy. You simply look up the suitable search terms, and choose the right item. If you want to further customize the products list, just select the options on the category filters. A home theater system gives you that big cinema experience along with 3D capability and excellent sound. Choosing among the different systems really comes down to knowing what connectivity you want and what system you can afford. Whether you prefer wireless speakers or Wi-Fi connectivity, you can find the perfect theater system for your home through eBay.