Car CD players are most frequently incorporated into audio receivers that perform a number of different functions in addition to playing compact discs. Buyers are wise to consider the extra features available when choosing the best audio unit for their vehicle. Clear reproduction of the music stored on a CD is important, so too is the ability to play MP3 tracks and music library files from devices, such as iPods or smartphones. The top 10 car CD players from well-known audio brands, such as Alpine, Kenwood, and more, offer buyers many exciting options.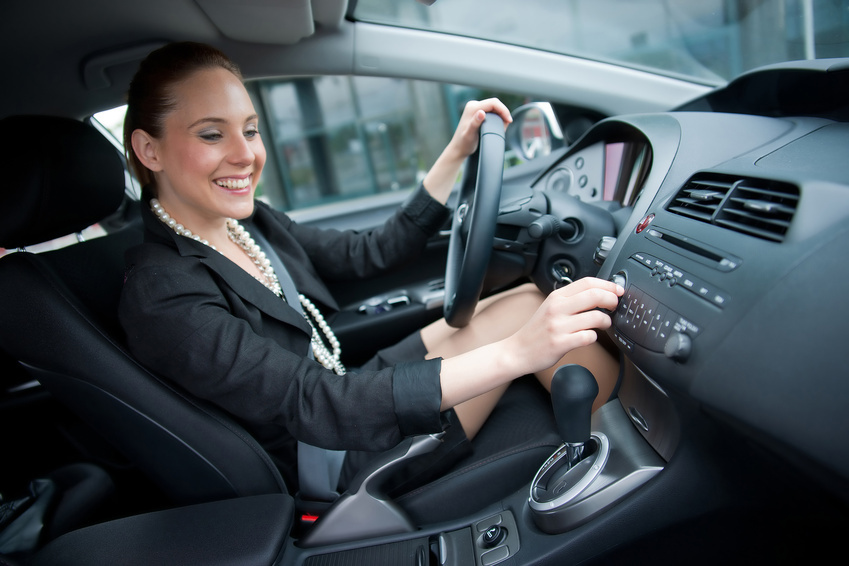 1
Pioneer FH-X720BT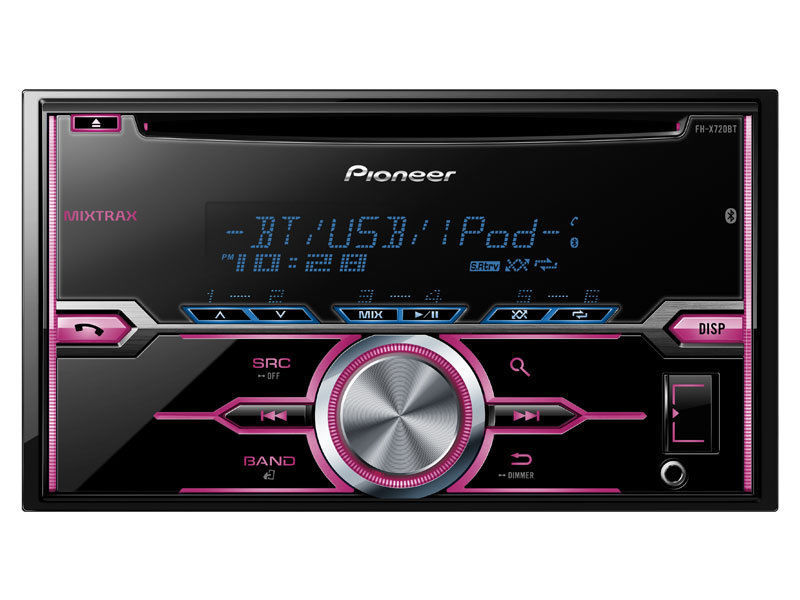 The CD player built into the Pioneer FH-X720BT plays commercially produced compact discs as well as CR-Rs and CD-RWs. It is compatible with both iPhone and Android smartphones through a USB port on the front of the unit. Pioneer's MIXTRAX system turns the faceplate of the player into a light show that pulses to the beat of the music. Built-in Bluetooth offers audio streaming and hands-free cell phone operation.
---
2
JVC KW-R910BT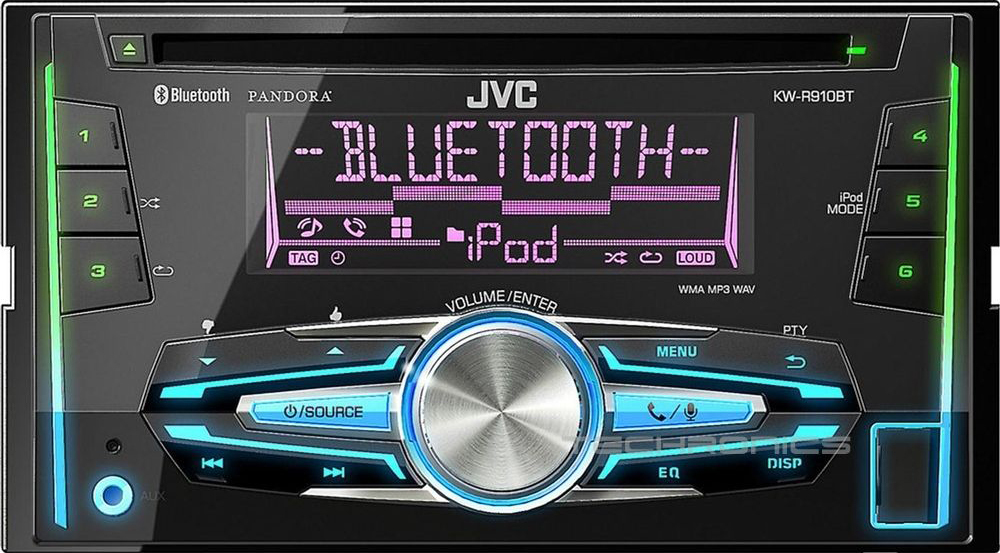 The JVC KW-R910BT CD player/receiver features an internal amplifier with output to four channels. The CD player reads CDs, CD-Rs, and CD-RWs; in addition, discs with MP3 and WMA files also play on the KW-R910BT. The extras include iPhone with Siri Eyes-Free compatibility, built-in Bluetooth, and 12 equalizer presets for a customizable listening experience.
---
3
Kenwood DPX500BT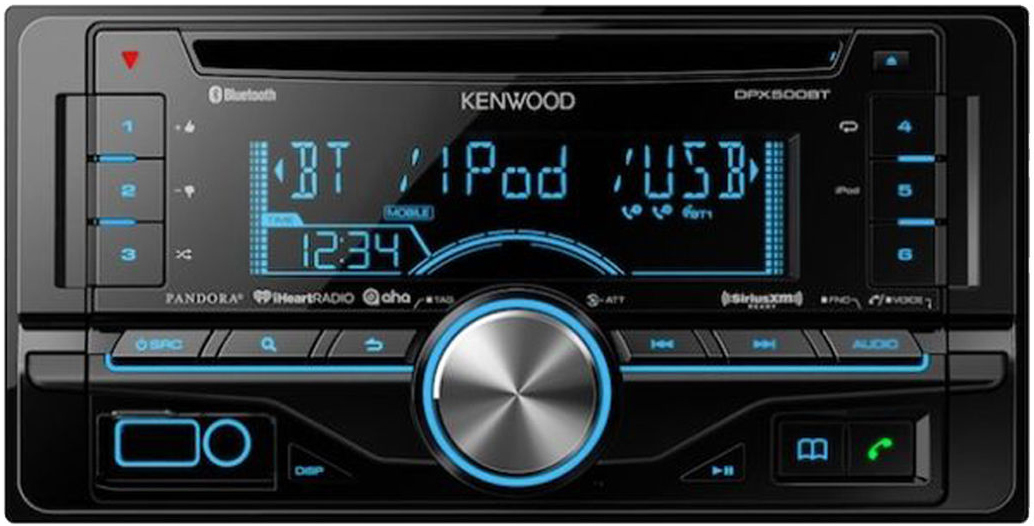 Buyers that rely on their smartphones appreciate the Simple Secure Pairing system of the Kenwood DPX500BT. They simply place the phone near the unit for automatic Bluetooth detection. The CD player plays rewriteable CDs along with discs containing recorded MP3, WMA, and AAC files. A built-in amplifier is included as are six preamp outputs.
---
4
Alpine CDE-W235BT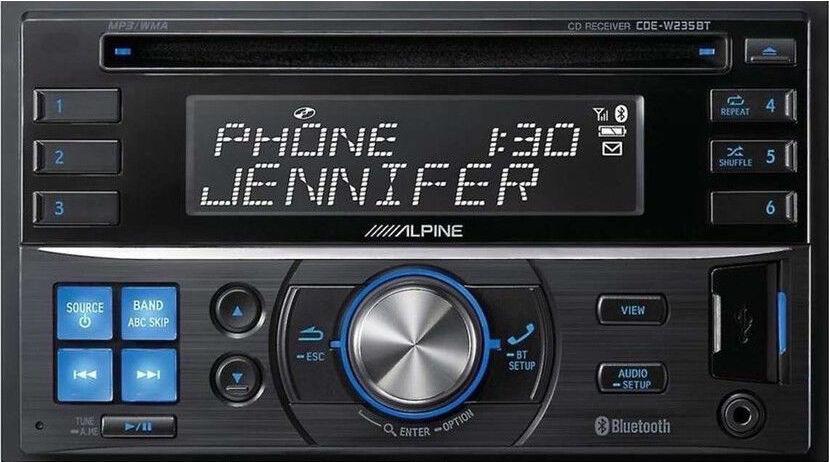 The Alpine CDE-W235BT is an attractive option for buyers with a 4-inch dash opening. The faceplate features a two-line display and easy access controls designed for functionality as well as aesthetics. Bluetooth compatibility provides hands-free calling and phone information displays on the large faceplate.
---
5
Blaupunkt Toronto 420 BT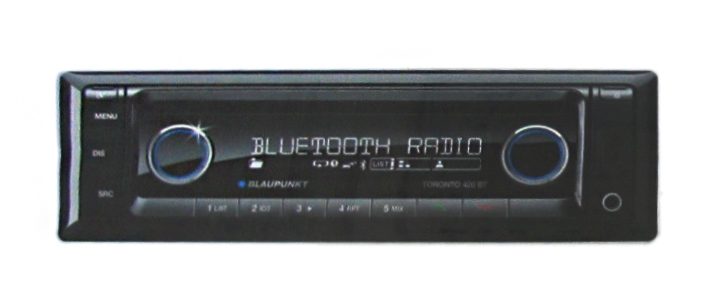 The latest technology packed into a classic chassis provides the best description of the Blaupunkt Toronto 420 BT. A basic two-knob display and standard controls stick to the classic appearance while still allowing for iPod, iPad, or iPhone push-button function controls. Bluetooth compatibility with hands-free calling using the built-in microphone provides smartphone users with features they appreciate. CDs sound great with the built-in amplifier producing 22 watts RMS over four channels.
---
6
Pioneer DEH-80PRS

Buyers that appreciate the ability to control the music mix of their CD playback should check out the Pioneer DEH-80PRS. With a 16-band equalizer built in and the ability to adjust left and right bands independently, the DEH-80PRS turns vehicle interiors into a custom sound environment. Bluetooth with hands free calling and audio streaming is also included.
---
7
Sony MEX-GS810BH
Contemporary styling combined with the latest technology upgrades give buyers of the Sony MEX-GS810BH options that are becoming increasingly popular. The CD player reproduces all of the popular rewrite and audio file formats with the additional capability of playing WAV files stored on disc. The MEX-GS810BH also features a built-in HD radio receiver for CD-like sound quality broadcast over the airways.
---
8
Alpine CDE-147BT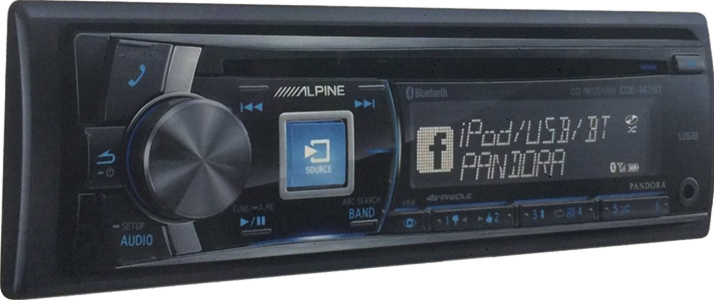 Smartphone owners love the Alpine CDE-147BT for the receivers streaming audio and hands-free operation through Bluetooth connectivity. Download Alpine's Tunelt application and a smartphone creates custom settings on the unit's nine-band equalizer. Users can save the setting, create multiple options, share them with friends through social media and, most of all, enjoy high-quality sound.
---
9
Kenwood KDC-BT758HD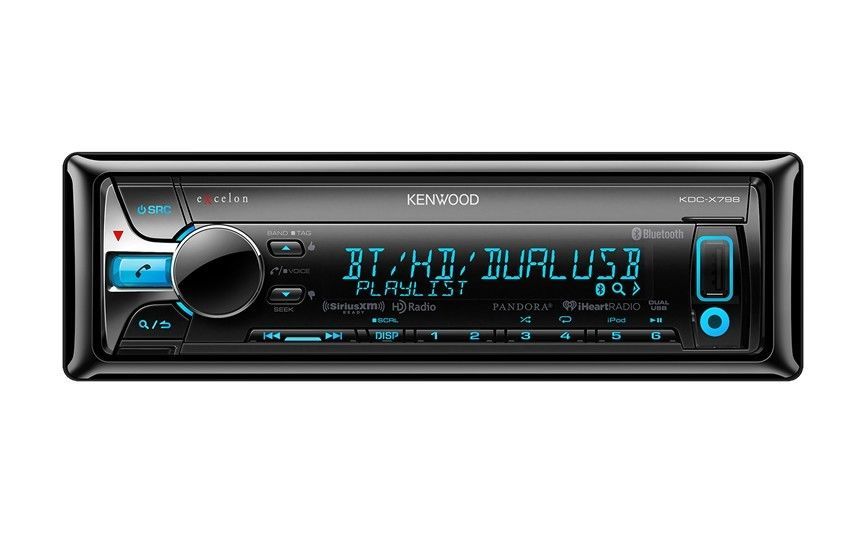 Another CD player teamed with an HD radio receiver, the Kenwood KDC-BT758HD is loaded with a host of standard features that buyers find attractive. A bass booster with three settings allows users to crank up the low-end volume for thundering song track replay. Music recorded on CDs plays as well as commercially produced discs. Recordings on a USB drive play through the easily accessible port on the faceplate.
---
10
Nakamichi NA101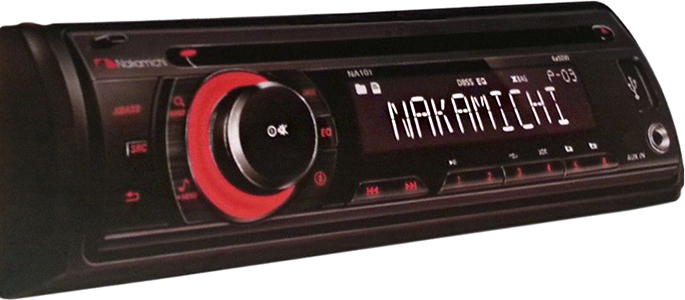 Not as well-known as the Kenwood, Alpine, or Pioneer brands, the Nakamichi NA101 is a CD player receiver with some features that people seldom find on the more common brands. Electronic shock protection helps to reduce CD skips and music interruption when driving over rough road conditions. A built-in bass booster cranks up the low-end sound and two output channels allow for easy amplifier hookup.
---
How to Buy Car CD Players on eBay
Buyers looking for a large selection of car CD players should shop on
eBay
. Sellers on eBay offer competitive pricing on all of the popular brands. You can shop from your chair with the click of a mouse and have your purchases shipped directly to your doorstep. Simply enter your keyword search terms into the search bar located on any page of the site to populate a list of products. Whether you are using professionally recorded CDs or music burned on writeable discs, a quality CD player reads either type of digital track and delivers the music flawlessly.