Older Scholastic Books are inexpensive and fun to collect- we are gathering an ever-growing list of the vintage titles from 1958 to 1979. (The list is growing so long that it is now separated into Part I, this introduction; Part II Prefix T; Part III Prefix TJ; Part IV Prefix TK, Part V Prefix TX 1-799; Part VI Prefix TX 800-5000; and Part VII, Prefix TW.)
Who does not remember lining up in grade school for the Book Fair, with tables and tables of skinny books from Scholastic Book Services? Back then they cost $.25, $.35... very affordable introductions to reading. Dad always gave us a few dollars each and we looked at every one before making our final choices. The shipment came to the school a few weeks later, individually boxed for each student; all crisp and new! There are literally thousands of vintage titles; lots of them with wonderful cover art; all about 100 pages long, perfect for holding a young reader's attention. They are still easy and inexpensive to find in fine condition, and they are numbered with the series and book number, which makes them easy to catalog, collect, and share with children or grandchildren. Some are being given as gifts to commemorate special milestones or instead of black balloons at age 50. They are also being displayed in a series of shadow boxes across one living room that I know of.
Scholastic Books, which was called TAB Books (for Teen-Age Book club) in the 1950s, began by publishing classic titles for young adults in the series beginning with the prefix T. The books from the 1950s, 1960s and 1970s are consecutively numbered within a series, and bear a series identifier: T, TJ, TK, TX, or TW. The numbers are usually not changed or reused, but there are some exceptions- there are several books that were given a number, pulled from print, and reissued with a different number when Scholastic later reprinted them, because the number had been reused for a different book in the meantime. I have listed both books consecutively with the same number and cross-referenced the second number, where applicable. Beginning in 1980, Scholastic switched to using the ISBN -International Standard Book Number- for identification. The old system is unlikely to be used again, so they are already inherently collectible- and why not? The artwork is done by the best children's book illustrators of the time (Maurice Sendak, Garth Williams, for example). The most beloved writers have had their previously published works republished as Scholastics (Johanna Spyri's Heidi; L. Frank Baum's The Wizard of Oz), and created stories especially for Scholastic (Mary C. Jane's mysteries, Clyde Robert Bulla western mysteries) as well. Many of these creative people are no longer with us now- after all- some of these books are over 50 years old!
This list began to evolve when sarah-grace began to receive gleeful e-mails from eBayers to say how excited they were to have finally found their husband's or friend's favorite book from childhood, or their own beloved book that they plan to share with their children or grandchildren. We attempted to find a directory for Vintage Scholastic Books to help people to identify those books that they remember part of a title for or the author of, and found that Scholastic does not provide lists of vintage books. We have received lots of help from Collectors; many who furnished lists, and declined credit. We will continue to update this list as we learn of additional titles. Please e-mail us through eBay if you want to add to the list or make a correction: include the SBS number (found on the front and the spine), title, author, and year of printing as a Scholastic.


COLLECTING Vintage Scholastics takes many forms:
-Trying to amass the whole series, or a particular prefix
-Collecting in a genre- such as mysteries or non-fiction
-Collecting by author or illustrator
-Collecting to reclaim books lost from a childhood collection
-Amassing historic narratives and literature for home-schooling
The T series was primarily for teenagers- classics, and coming-of-age stories. TJ was geared to preschoolers, with animal stories, fairy tales, and fables. TK is mainly for pre-teen and teenagers, printed mainly in the late 1960s and 1970s- some issue-oriented such as orphans, alcoholic parents, poverty, gangs; others focused on pop culture subjects- singing groups, TV shows and stars. TX was for middle school children and covered the gamut of subjects from abridged versions of classics, cartoons, crafts and how-tos, natural history, American history, WWII topics, weather phenomena, geology, popular fiction; is probably the largest group, and the one with the greatest number of each book printed. TW was mostly non-fiction and in a larger format, aimed at lower middle school and advanced preschool children.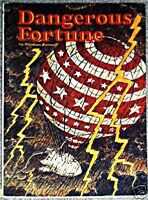 A new (to this writer) prefix surfaced this week (March 10, 2009), and I have not seen any other books with the SP prefix, although this book, Dangerous Fortune, by Norman Borisoff, and illustrated by Larry Ross, from 1976, has the number 3464. It is possible that I have missed them before, since this book is of an odd size (6x9") and only has the prefix on the spine, not on the front cover. Since Scholastic does not answer questions about the old books, we will have to keep our eyes open for the possibility of more of the SP prefixed books. And another one appeared, thanks to Kevin: SP-2482- Borisoff, Norman- Lily the Lovable Lion-1975- Illustrator: Joseph A Smith! And another- SP3394- Bolognese, Don - Squeak Parker- 1977- Illustrator: author. When we get to 10 we will make a new guide!

Which books are worth the most? The rarest, as with any collectible, are usually the oldest. There is not a list of rarities at this time, but as time goes on, we are seeing trends that will help us to identify them. Value is subject to the forces of the market, and is not very predictable. One thing you can be sure of- they are not all worth the same- if you run across a seller who has all of their scholastics listed for a flat rate or use a tier of flat rates regardless of condition, they have not taken the time to do market research, but are hoping that you want the book so bad that you will buy it at an unfair price on an impulse. You can do your own market research by entering the title in the advanced search screen (located next to the regular search at the top of the eBay page). Put your title in, and check the box for completed listings, and you will see all the books of that title that have sold recently, and the selling price. Then enter your book into the regular search box and see what people are currently selling it for. If there haven't been any sold lately and it is the only one listed, then you are safer in the belief that it is worth paying more than $5.00 for. There are a few that are so rare that they are worth 25.00 or more, but in 10 years of selling them, I have only run across a few. Most sellers are fair, but be on the lookout for those who are not!
People collect these books for a wide variety of reasons, and most of them seem to have little to do with investment value - there is a special sentimental attachment- to regain something once owned and lost, to recapture some magic of their childhood, to restore the same to a loved one, to share some part of their childhood with children or grand-children.
Since we have been maintaining these guides, there have been some interesting and touching experiences. One hard-to-find book was sold to the adult son of the author, who had no other copy.
Seven Alone
, a book about seven children who were orphaned and raised themselves, was purchased for elderly distant relatives of the children the non-fiction book was written about. We receive lots of e-mails from people who remember bits of plot, or part of a title and hope we can help them to find their book. We have been thoroughly stumped by a plot summary and spent days wandering through the Library of Congress listings seeking the elusive title.
If you remember part of a title or plot of a favorite Scholastic Book- post what you remember on eBay Want-It-Now, or contact us through e-Bay's e-mail system. The eBay Group that calls itself "Book Readers" is full of people who love to research posers; it is a great resource! It is likely that someone else remembers the missing information, and also that someone is selling it on EBay. What a great way to recapture and share your childhood memories!
Here are links to the lists of Vintage Scholastic Books, by prefix (the SP prefixed book is showcased above and will not have its own guide, unless more SPs show up.) We hope you will find what you are searching for!
Collecting Vintage Scholastic Books Part-II-Prefix T
Collecting Vintage Scholastic Books Part-III-Prefix TJ
Collecting Vintage Scholastic Books Part-IV-Prefix TK
Collecting Vintage Scholastic Books Part-V-Prefix TX 1-799
Collecting Vintage Scholastic Books Part-VI-Prefix TX 800-5000
Collecting Vintage Scholastic Books Part-VII-Prefix TW