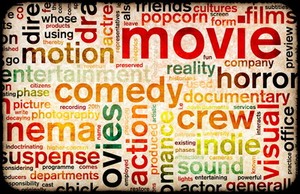 Movie posters and memorabilia are released as promotional items for many motion pictures. Blockbuster movies may come with a plethora of these items, whereas promotional material for older and less popular movies may be harder to come by. Today, fans can take home a piece of movie history, collect movie memorabilia from their favorite films, or find the perfect gifts for the movie lovers in their lives.
Buyers and collectors will find a wide selection of movie posters and movie memorabilia on eBay; from classic movie posters and photos of Hollywood starlets to movie scripts, movie props, and wardrobe items. In order to successfully acquire these little bits of movie history, buyers will need to know how to determine the value of items, understand the terminology that sellers and collectors use, and effectively search for movie memorabilia online.
Movie Posters & Movie Memorabilia
Promotional items for movies are often released before the movie opens as a way to advertise its release. While the movie is in the theaters, these items are used to continue to attract new viewers to the box office. Movie posters, photos, press kits, and other swag are among the most widely available items, and also some of the most commonly collected. Knowing what these items are will help collectors determine which types of memorabilia they should add to their collections.
Types of Movie Posters
Used for movie promotion in small theaters and multiplexes alike, movie posters feature bright, glossy images to attract movie-goers. People may consider collecting rare, classic movie posters or movie posters from recent films. Or, they may pick up reproduction movie posters for their bedroom walls. Not all movie posters are the same. Promotional items from the US are often different from those used in international markets. Likewise, movie theater lobby cards and reproductions are also available and will differ depending on the market they were produced for.
Original US Movie Posters
Shoppers can find a large selection of original movie posters on eBay, from classic movie posters to movie posters promoting the hottest films currently playing on the big screen. Original movie posters, especially original, classic movie posters, can be hard to find in good condition, making them highly sought-after by collectors. Collectors may find rare posters, like the early "Three Stooges" movie poster, a favorite "James Bond" movie poster, or even "The Beatles: Yellow Submarine" movie poster from 1968.
Original International Movie Posters
International movie posters promote the new release of foreign films or the international release of US films. Collectors go for posters like a Swedish "King Kong" poster, Mexican window cards featuring films from the 1950s and 1960s, "Star Wars" movie posters from various countries, or Japanese movie posters promoting films such as "Godzilla" and even "Resident Evil". Images on international posters for US films may differ from those used for promotion in the US. Collectors who have large inventories of items for a specific movie should consider expanding their collections by including international posters.
Movie Poster Reproductions
Finding an original movie poster in good condition often takes hard work and persistence, but reproduction movie posters can look just as good hanging on a wall. Look for reproduction movie posters free from creases, rips, tears, and discoloration. For those on a budget, reproduction movie posters are often more affordable than the originals.
Lobby Cards
Lobby cards, small 11x14 inch movie posters used to promote films in movie theater lobbies, feature scenes from a movie and are colorful, dramatic pieces of movie memorabilia. Sets of lobby cards typically include a title card (TC), a card representative of the film, and seven scene cards (SCs). Certain movies, such as "The Wizard of Oz" have several lobby card designs. Collectors might consider looking for lobby cards from popular movies, sequels, and remakes. For example, lobby cards for "Casablanca," "Citizen Kane," "The Godfather," "The Lord of the Rings," "Snow White," "Star Wars," or "Superman." Like full-size movie posters, collectors can find vintage lobby cards from the United States as well as international lobby cards, and reproduction lobby cards.
Types of Promotional Movie Memorabilia
A movie's success will often rest on an effective marketing campaign. For this reason, studios produce a number of materials that help spread the word about their films in the media. Such items consist of photos, press kits, pressbooks, flyers, and t-shirts. By knowing what types of items exist in the market, collectors know what to look out for to add to their collections.
Movie Publicity Photos
Highlighting celebrity glamour, publicity photos typically feature the actor or actors in character. Collectors can choose from color photos or black-and-white photos of their favorite movie or movie star, no matter the movie era or genre. Collectors should consider searching for autographed photos signed by movie stars.
Popular photos, both signed and unsigned, of classic Hollywood movie stars could include actors such as John Wayne, Fred Astaire, Humphrey Bogart, Marlon Brando, Charlie Chaplin, Judy Garland, Frank Sinatra, James Dean, Robert Redford, Sean Connery, Christopher Reeve, and Clint Eastwood.
More recent Hollywood stars whose photos are collected include Kevin Costner, Robert De Niro, Samuel L. Jackson, Arnold Schwarzenegger, Will Smith, John Travolta, Al Pacino, Julia Roberts, Sandra Bullock, Tom Hanks, Tom Cruise, Brad Pitt, and Angelia Jolie.
Movie Press Kits
Movie studios release press kits to media outlets such as newspapers, magazines, popular entertainment websites, radio stations, and television stations. A movie press kit typically contains written materials such as a cover letter, movie synopsis, press release, and promotional images. Some studios also provide a video press kit containing movie trailers, select movie scenes, and interviews that the media can use when referring to the movie.
Movie Pressbooks and Standees
Movie studios send movie theaters pressbooks to help them promote films. Pressbooks typically contain photos, ad slicks, and a movie synopsis. They may also include ad copy for print or radio promotions. Movie theaters may also receive standees (life-size cardboard figures) to place in theater lobbies. Standees feature the primary character or characters in a movie such as Freddy Kruger from "A Nightmare on Elm Street" and Marilyn Monroe from "The Seven Year Itch".
Movie Flyers and Programs
Colorful movie flyers can help draw audiences into the movie theater. Once inside, movie theaters in many international markets provide movie-goers with a movie program outlining the plot of the movie and introducing its characters.
Movie Swag
Movie studios and their ad agencies often create promotional pins, buttons, hats, and apparel that they can give away at screenings and conventions, in theaters, or just on street corners. Of course, collectors can typically purchase movie merchandise such as pins, buttons, calendars, hats, t-shirts, and jackets commercially.
Other Movie Memorabilia
Movie memorabilia collectors looking for something different might want to consider movie collector plates featuring celebrities such as Elvis or Marilyn Monroe or scenes from movies such as "The Wizard of Oz," "Gone With the Wind," and "The Sound of Music." Movie collector plates can hang on a wall or be displayed on a shelf. Some hobbyists collect photos, articles, advertisements, and press releases related to an actor or movie. Collectors can find clippings to start or complement their collections on eBay.
Get Movie Memorabilia from the Set
Collectors can jump into the world of movie-making by searching out items used on a movie set. Once a movie wraps, props, scripts, and wardrobe items often go on the auction block. Collectors can keep their eyes peeled for items like a mink stole worn by Marilyn Monroe, original Darth Vader glove from "Return of the Jedi", or a full-size Ark of the Covenant from "Raiders of the Lost Ark." New pieces of movie memorabilia frequently appear on eBay, making every search on eBay an adventure for movie fans. As with pieces of memorabilia previously mentioned, collectors can also find reproductions of famous movie props and wardrobe items.
Movie Memorabilia as Gifts
Movie memorabilia can make a good gift for someone who loves a particular movie or actor. For a fun anniversary gift, buyers may want to look for memorabilia from the couple's wedding year, or search for a gift using keywords (wedding, birthday, or graduate). For example, a buyer could choose something like "The Wedding Singer" or "My Big Fat Greek Wedding" movie poster as a gift for a wedding or anniversary. To honor a graduate, a buyer might want to pick up something like an autographed photo from "The Graduate" or a life-size cardboard stand-up figure of "The Three Stooges" wearing graduation caps and gowns.
Determining the Value of Movie Memorabilia
Buyers should check the movie memorabilia listing for photos and other important details, such as how, when, and where the item was obtained. Having this back story is critical to determining the item's value. Buyers should do their homework and get as much insight into the circumstances surrounding the item's acquisition as possible. When shopping for autographed movie memorabilia, they should also research what the movie star's signature is supposed to look like. Several key factors help determine the value of a particular piece of movie memorabilia, including age, condition, content, rarity, and authenticity.
Age
Like antiques, older autographs and pieces of movie memorabilia often cost more than current autographs and memorabilia, because there is often a limited number of older autographs and memorabilia available.
Condition
Typically, the better the condition of a piece of movie memorabilia, the more valuable it is. When shoppers evaluate photos in item listings, they should look at whether the movie memorabilia looks pristine, clean, and intact. The seller might also include information about the conditions in which the item was kept.
Content
Having an item such as a signed document or handwritten letter that provides some insight into a movie star's character or an item's historical context goes a long way in creating value. In general, less personalized autographs and movie memorabilia are of higher value. Also, ink signatures tend to fetch a higher price than pencil signatures because they often last longer and don't fade as fast as pencil.
Rarity
Unique movie memorabilia and rare autographs of famous, or infamous, people are often valuable. For example, if a person is no longer living, and therefore no longer producing autographs, the value of their autograph increases significantly. However, rare autographs of poor quality may not be as desirable or as valuable as an excellent specimen from someone less well-known.
Authenticity
Authentication is a way of determining whether an item is genuine and described appropriately. Because of their training and experience, experts can often detect counterfeits based on subtle details. However, buyers should note that two expert authenticators may differ on the authenticity of the same item. This proof of authenticity could potentially save a collector making an expensive mistake by ensuring that they don't purchase counterfeit memorabilia.
Proof of Authenticity
The way that collectors can tell if their items are authentic or replicas is by verifying their legitimacy. Many times the memorabilia can be authenticated by markings on the items themselves or photographs that accompany them. When purchasing an item for a collection, buyers feel more confident if the item is accompanied by some sort of proof of authenticity. This proof can take many forms, including:
Tags: Studio tags, a costumer's tag, or the name of an actor or actress written in the collar of a particular wardrobe piece
Studio markings: Studio markings on props
Photographs: Still photographs of individuals wearing or signing a certain item
Testimonials: The personal word of someone associated with the film, the television show, the band, etc
Certificates of Authenticity: A Certificate of Authenticity (COA) from the studio or issued by an authenticator with industry credibility, or by an entity that has a proven track record of experience and integrity.
Some COAs come from divisions of publicly traded companies, while others come from individual dealers and collectors offering their own personal guarantees. The credibility of a COA depends on the issuing party's track record.
How to Authenticate an Item
Collectors may want to use an authentication and grading service to evaluate an item before bidding on, or buying it. For example, an independent, experienced evaluator, for a small fee, can help examine a listing on eBay and point out potential problems with an autograph. Buyers can also use an authentication and grading service to get a thorough evaluation of a recently purchased item.
Buyers will find a list of well-known authentication sites and resources on eBay ' s Opinions, Authentication, and Grading web page. This page includes organizations that buyers can use to grade and authenticate items for sale. eBay has reviewed the credentials of these authenticators and each has a good reputation in their field. eBay has also obtained a pledge from authenticators that they will not buy or sell on eBay's core site, thus keeping them out of competition with the buyers and sellers they serve.
Please note that the opinions expressed by these evaluators are theirs alone. eBay does not examine items listed on its site and does not have the expertise to evaluate items. eBay cannot guarantee the findings of these evaluators. Authentication and grading are difficult, often subjective matters where the experts themselves occasionally disagree. Each of the companies listed on the Opinions, Authentication, and Grading page is an independent company, and eBay is not responsible in any way for any action, inaction, opinion, or service in connection with these companies. A buyer should review the credentials of each company and use his or her own judgment before using their services.
How Much to Pay for Movie Posters and Memorabilia
Shoppers can determine how much they should expect to pay by searching the Completed Listings to find out what similar items sold for on eBay in the past 14 days. They may also wish to obtain Price Guides,, which will help them to determine an item's value based on all of the criteria listed above.
Understanding Movie Memorabilia Abbreviations
Sellers and collectors use a variety of terms to describe specific editions of movie memorabilia. Understanding these terms makes it easier for collectors to read the listings and determine the item's type or condition, as well as the seller's sales terms. Some of the most popular terms and abbreviations are listed in the table below.
| Term | Definition |
| --- | --- |
| Limited Edition (LIM ED, LTD ED, LTD, or LE) | Movie memorabilia may be limited by a specific, announced number (such as 5,000 or 10,000) or by time period. Collectible pieces of limited edition movie memorabilia show two sets of numbers, usually on the back or base of the item. The higher number indicates the total number produced while the lower number indicates which one the collector (or a seller) has. Limited editions often come with a Certificate of Authenticity (COA). |
| 30-day Firing Limit | Companies such as Bradford Exchange and Hamilton Collection frequently set firing limits for movie collector plates. The company making the plate often sets a limit of 30 firing days, but collectors may also see higher limits, such as 100-day firing days. |
| Annual Edition | Annual edition movie memorabilia is produced for one year only. |
| Open Edition | Open edition movie memorabilia is not limited and could still be in production. |
| Artist Proof (AP) | Artist proof prints are those that were set aside for the artist's use. |
| NR | No Reserve. The seller has not set a minimum price for sale. |
| MIB | Mint in Box. A new, never displayed item in mint condition. |
| NIB | New in Box. A new, never displayed item. |
| COA | Certificate of Authenticity |
| LOA | Letter of Authenticity |
| NLA | No Longer Available |
| IMP | Import |
| OOP | Out of Print |
| ORG or Orig | Original |
| Promo or PR | Promotional |
To see additional terms related to collecting music memorabilia, visit eBay's Popular Items - Entertainment Collectibles page or eBay Pulse..
Find Movie Posters & Movie Memorabilia on eBay
Once you know what type of movie memorabilia you're looking for, go to the Entertainment Memorabilia category, click Movie Memorabilia,, and start searching for items on eBay. There are a few search features that you can use to make the search a bit easier. Narrowing down the item listings based on categories or using the Advanced Search feature can make searching for the items quicker.
Categories
The list of categories on the left side of each page will help you narrow listings by item type. Initially you'll find links for Ads, Flyers,, Canvas Prints,, Clippings,, Film Cells,, Glass Slides,, Heralds,, Lobby Cards,, Merchandise & Promotional,, Photographs,, Posters,, Pressbooks,, Press Kits,, Programs,, Props,, Scripts,, Standees,, Storyboards & Concept Art,, Wardrobe,, and Other.. Subsequent category lists appear under each selection and allow you to further narrow your search by subcategory. This helps to filter the listings so that you only view the items that you are looking for.
Advanced Search
eBay's Advanced Search feature allows you to conduct a more precise search and gives you the option to search by seller, buyer, or store. You can also narrow results to All of these Words, Any of These Words, or Exact Words. You have the option to Search All Categories to find movie memorabilia listed in multiple categories, including Collectibles,, DVDs & Movies,, Fashion,, Jewelry & Watches,, Toys & Hobbies,, and more.
Keyword Search
Using keywords when performing an Advanced Search can help you focus your search on specific items and exclude all others. You can search eBay listing titles for specific words to widen your search and perhaps find additional listings matching the item you are looking for. For example, if you want to find a "Dirty Harry" movie poster from 1971, type "dirty harry" (without quotation marks) into the search box. If you want to look for an item that is autographed, type "signed" or "autographed" (without quotation marks) into the search box. You can then select the option to search the title and description to expand your results. Remember to use a "+" between consecutive words in a keyword phrase. After conducting your initial search, try misspelling the name of the item you're looking for, or try several variations. You'll likely come across additional listings.
Alternate Search Options
If you can't find exactly what you want, try shopping eBay Stores.. Many stores are set up to specifically carry movie posters and memorabilia. You can also tell the eBay Community what you want by creating a post on Want It Now.. If you want eBay to send you an email when a listing is posted that matches your search, then be sure to save your search to My eBay.
Buy Movie Posters & Movie Memorabilia With Confidence
You can be confident in all of the purchases that you make on eBay by doing a little bit of research and making an informed decision before paying for anything. Prior to making a purchase on eBay, it is important that you research the seller, and understand how eBay and PayPal protect you, the buyer.
Know Your Purchase
You should always carefully read the details in the item listings. This is where all of the information about the item will be provided by the seller. Important details as to the item's condition, how it was stored, etc., will be listed here. You can also see if the item comes with a Certificate of Authenticity or if it is just a replica.
When calculating the price of the item, be sure to figure delivery costs into your final price. If you spend a lot of money on a piece of memorabilia, make sure the seller will insure the item when it ships. If you want more information about the item itself or about shipping, ask the seller by clicking the Contact Member link under the seller's profile.
Know Your Seller
It is important to research the seller before finalizing the purchase. Be sure to check out the seller's track record to make sure that you are buying memorabilia from a reliable and reputable seller. Here are some questions you should ask yourself when researching a seller:
What is the seller's feedback rating?

How many transactions have they completed?

What percentage of positive responses do they have?

Does the seller belong to reputable organizations, such as UACC, Manuscript Society, PADA, or IADA?

Do they offer Certificates of Authenticity?

What do buyers say in their feedback? Did the seller receive praise?

Most top eBay sellers operate like retail stores and have return policies. Do they offer a money-back guarantee? If so, what are the terms and conditions?
Buyer Protection
In some rare instances, a seller may neglect to ship the item you purchase or the item you receive is not what the seller described. If the seller offers money-back guarantees or returns, then you should be able to get a refund or exchange with no problem. If they are not willing to work with you or do not respond to any contact you make, eBay is there to protect you. The Buyer Protection policy will reimburse you for the cost of the item as well as any shipping charges as long as the transaction was completed through eBay.
Conclusion
Collecting movie posters and movie memorabilia can be a fun way to hold on to a bit of movie history. Whether a collector is into posters, t-shirts, collector plates, press kits, or cardboard cutouts, there is something online for every movie fan. No matter what genre of movies a collector is into, with the right pieces and proper care, they are sure to enjoy their collection for many years to come.