Follow this goVerify guide and don't get caught out by fakes!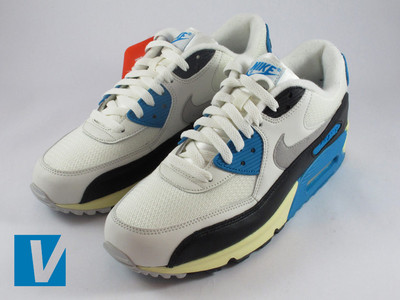 Step 1: Box Label
Nike retail boxes feature a label on one side detailing style name, size, colour, country of manufacture and a style number. The style number is usually 9 digits long, check that it matches the style number located on the label located inside the shoe.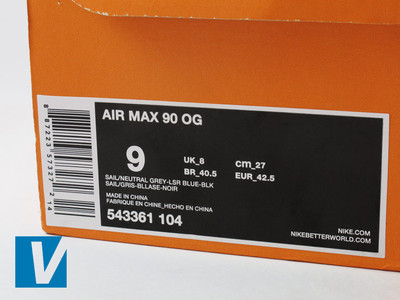 Step 2: Inside Label
Inside label details vary depending on year, country of manufacture and style. Check the style number, usually 9 digits, matches that found on the box. Check that the tail of the Q in FABRIQUE starts inside the circle. Check for any spelling errors and that the stitching is straight and neat.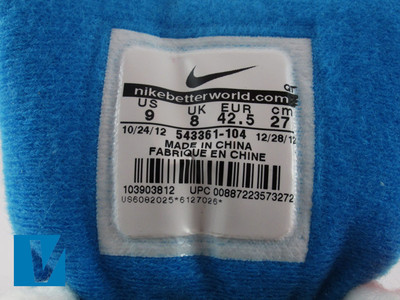 Step 3: Nike Swoosh
The trademarked Nike swoosh is both carefully and immaculately stitched onto most pairs of Nike Air 90 shoes. When inspecting the photo, ensure it is not glued on or stitched to a poor standard.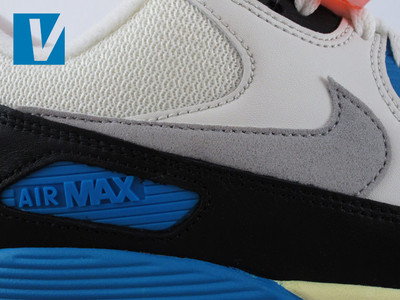 Step 4: Flexible Sole
The sole of Nike Air Max 90's are made from rubber that is flexible and should not appear plastic. The seller should demonstrate this to you by flexing the soles.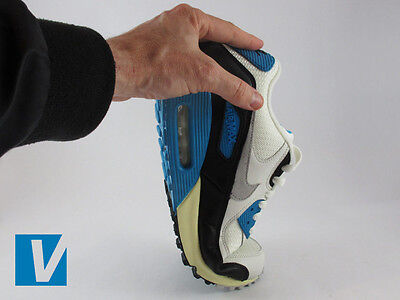 Step 5: Get the full 31 point step-by-step guide from goVerify
The goal of the goVerify guides are to help online shoppers not get caught out by fakes as well as to show sellers how to take good photographs that will help them sell more on eBay. Visit the goverify it website to find out more information. Good luck.