As many others have learned the hard way, there is a huge problem with fraudulent items being sold in the US from China. I unfortunately won a bid for a North Face Denali jacket from a reputable seller that ultimately turned out to be a fake. To the seller's credit, they have offered to refund my money plus shipping fees, since they were unaware that the jacket was a fake also.
The jacket I purchased was for my wife and was a North Face Denali Pink Ribbon series.
Here are a few key details to look for:
1. The stitching should be PERFECT. If it is sloppy or any strings coming loose, then it is fake. Fake jacket is on the left.
2. The pink ribbon on the sleeve is rather small. The fake jacket on the left has a huge pink ribbon.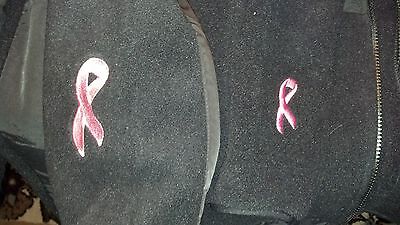 3. Here is a close-up of the poor stitching. Fake is on the left. Also, the pink color used is much lighter than the real jacket on the right.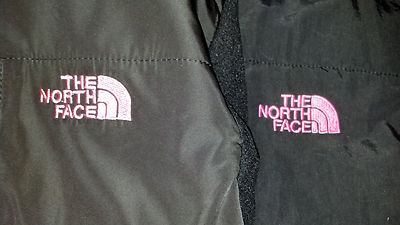 4. "THE NORTH FACE" tag sewn into the jacket is larger than the real one on the right. It also says "Summit Series", whereas the real jacket just simply says "THE NORTH FACE".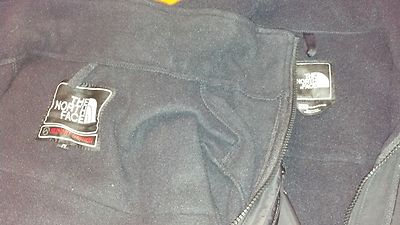 5. Here is a close-up of the fake jacket that shows "Summit Series" and the "M" for medium is upside down.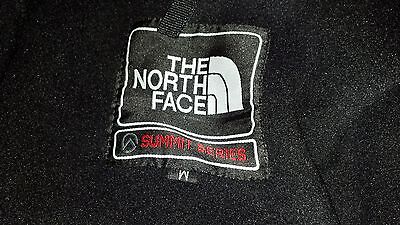 6. The price tag and identification tag of the jacket should match the series and not have any spelling mistakes. The fake jacket on the left says "Women's Pink Ribbon Denali Facket Missle" instead of what is written on the right.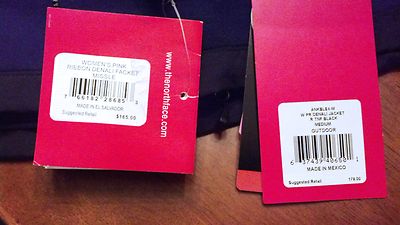 7. All the other tags should match the jacket series and the gender. I have heard that the fraudulent manufacturers in China steal tags from other jackets (real TNF jackets) and apply them to the fake ones. This fake one had a "Men's Exodus Series" tag attached to a Pink Ribbon Denali series jacket.
8. The material on the fake jacket is generally more shiny and is certainly not water resistant nor warm. The fake jacket was much lighter and thin than the real jacket. Fake is on the left.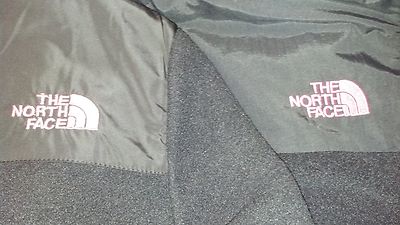 9. There should be a tag on the inside left side of the jacket that says "Polartec" that should include the washing and care instructions as pictured below. The fake jacket did not have this included.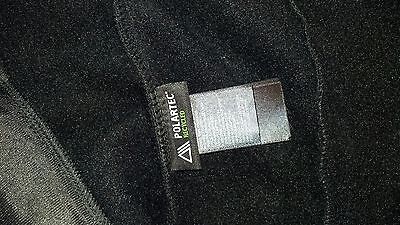 10. Zipper construction is much cheaper than what's pictured below. Second picture is the zipper from the fake jacket.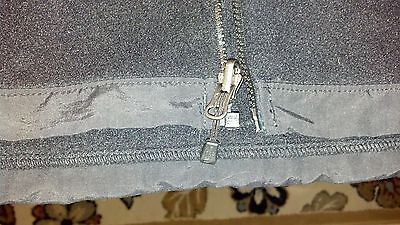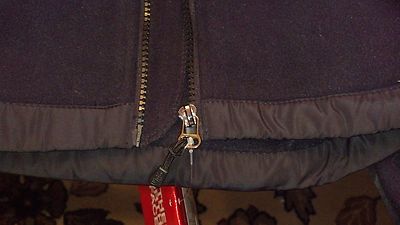 11. Last but not least, a true The North Face jacket should NEVER arrive in a black bag like the one pictured below. This is a clear cut sign that the cheap knockoff manufacturer is trying to fool consumers into believing that it is legitimate.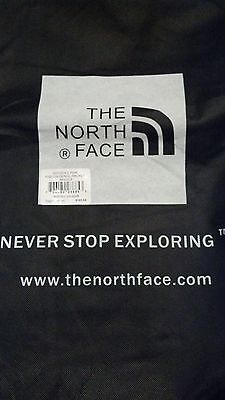 I hope that helps avoid problems for others in the future.