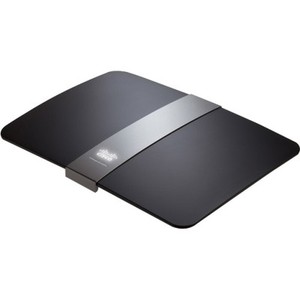 Anyone who's taken a trip to the store or shopped online will face a confusing amount of lingo when searching for a wireless router or access point. There can so many terms, including single band and dual band, 802.11 WiFi flavors such as wireless-A and wireless-N, that all you feel is frustration.

The following guide will help you cut the broadband cord and go wireless with ease. We provide information of different types of routers, their speed, benefits of one wireless spectrum over another, and average costs. You'll also find a section on how to buy WiFi routers online.

Comparing the Range of Wireless Routers
One important characteristic of a wireless router is the range of its signal. The difference between a single band and dual band router is fairly significant when it comes to range. The following table outlines these differences and describes the range of the signal for single and dual band routers.
| Router Type | Wireless Range Information |
| --- | --- |
| Single Band Wireless Router | Generally speaking, single band routers have a weaker signal, which means their range will be not be as far as dual band. This does not necessarily make it an inferior router. For those who live in small apartments or need a router just for a single office, a single band router may provide plenty of range and signal strength for that small area, or a separate range extender can boost its benefits. |
| Dual Band Wireless Router | A dual band router typically operates in the 2.4 GHz and 5 GHz frequency bands, with software built into the router that senses the path of least resistance for the radio signals. Dual band routers are recommended for people who have a larger space to cover and people who want to stream video, particularly high-definition content, throughout the home or office. |
If you're not into gaming or streaming of high-definition content, a single band router is the cheaper and perfectly reasonable choice. Purchasing a dual band router, however, will future-proof your home or office for streaming from online services such as Netflix, Hulu and Amazon.

Router Speed Comparison
Another important aspect of a wireless router is speed. No one wants to waste time waiting for web pages to load, and the speed of a wireless router will affect productivity in an office. The following table outlines the main differences in speed between single band and dual band routers.
| Wireless Router Type | Speed Information |
| --- | --- |
| Single Band Wireless Router | Single band routers use a 2.4 GHz band, which can limit the overall speed of the router itself. However, if there is only going to be one user, the router can be a single band variety and the user will not experience any noticeable delays. |
| Dual Band Wireless Router | Dual band routers almost always include the 802.11n wireless networking standard. It provides maximum speed and transmission capabilities of 600-900 Mbps, compared to just 54 Mbps for wireless-G and a lowly 11 Mbps for wireless-B. The extra speed and throughput really come in handy is you have more people in the home or office who frequently share the connection through PCs, Macs and other gear at the same time. |
Generally speaking, many wireless devices run off of the 2.4 GHz signal band, like cordless phones and other electronic devices. Users who have multiple computers, phones, or electronic devices that run on this signal band may experience signal congestion on their router. There are, in general, only a few devices that run on the 5.0 GHz band, making a dual band wireless router a faster option overall.
Other Considerations When Choosing a Wireless Router
Outside of the primary considerations of signal range and Wi-Fi speed, there are a few other considerations that buyers need to think about when deciding which type of wireless router to buy. The following table outlines these important considerations, with some descriptive information about each.
| Router Consideration | Description |
| --- | --- |
| Internet Usage | How a particular home or office uses its Internet greatly affects what type of Wi-Fi router it will need. Those who use a lot of media streaming applications online, including streaming audio or video, as well as online gameplay, benefit from a dual band router. Those who use their computer for simple web surfing and email can get by with just a single band wireless router. |
| Hardware Age | New PCs, Mac and consumer gear such as TiVos or cable boxes almost always include Wi-Fi adapters that offer higher throughput with the right connection. It makes sense to purchase a dual band router to sync to these higher speeds. |
| Planning Ahead | Buyers should think about future-proofing when considering a router choice. Those thinking about upgrading or having kids, or adding new devices to their lives may want to invest in a dual band router that can accommodate these changes in media usage and lifestyle. |
| Wired Connections | Some wireless routers feature Ethernet ports which allow users to attach to an Ethernet cord from their laptops or desktop computers to the router. This provides for faster, wired-in internet. When choosing between a single or dual band router, this is a feature that some buyers may want to consider. The extra dose of speed and the option to hard line connect to the router can have its benefits. |
| Security | While security may not be a major concern for most buyers, it is worth considering, especially if the router will be used in a workplace. Both single band and dual band routers may have built in encryption and security software to set your own passwords. The software package also can include options for changing the broadcast channels at which devices like Netgear's N300 send their signal. This is good in homes where you may have cordless phones and potential Bluetooth radio interference. |
Buyers who keep the above considerations in mind will be well-prepared to purchase the right router to meet the needs of their home or office.
Budget and Price Considerations for Wireless Routers
Lastly, buyers should think about how much they are willing to spend for their wireless router. Simply put, a dual band router is going to cost you more than a single band router. 5 Ghz combo routers in particular add a lot of bells and whistles that can bring up the cost significantly. Some routers also include multiple radios and antennas that serve as a range extender. The good news is that many manufacturers now suggest the potential uses for a specific router right on the box.
How to Find Wireless Routers on eBay
Buyers can find a wide variety of both new and used Wi-Fi routers on eBay. At the top of any page on eBay, there is a search bar for you to insert keywords. If you already know the price, brand, or other specific characteristics (i.e. single band or dual band), you can search for matching listings. Using the search bar is the fastest way to find a router, if you know exactly what you're looking for. If you're buying used, check to see if the item has a software installation disc, the appropriate Ethernet cable. Businesses also might look for the power of Ethernet, or POE, as an alternative type of Wi-Fi router. The very latest, and most expensive routers, include 64-bit processors and 4Gb of memory to help control smart home devices and other gear like Nest thermostats.
Conclusion
Buying a Wi-Fi router is a relatively simple process once you know what you are going to use it for, and the features you would like it to have. Consider how you will be using your Internet. How long will users be online and what bandwidth will they require? Wireless-N speeds are like the difference between the hare and a turtle How far will you need your wireless signal to be broadcast? Will all the users be in the same room, and how big is the room? You should obviously consider how much you are willing to spend on your router. Also, think about the age of the hardware you already own. New cable boxes and TiVos include wireless adapters that let you connect to your router with ease. Wireless-N 5 Ghz Wi-Fi routers are generally recommended for such devices, so you want to consideration investing more in a dual band router for future upgrades and changes in lifestyle. eBay features a wide selection of new and used wireless-N routers, POE, range extenders and access point technology that are appropriate for home and office use.