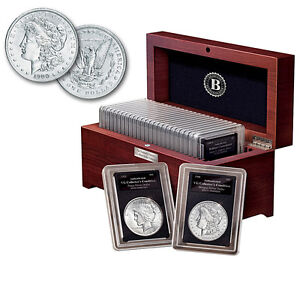 Coins have been used as currency for thousands of years, and collecting these tiny pieces of history has become a popular pastime. For many, coin collecting is a true passion, a real-life treasure hunt. Since it is relatively inexpensive to start a collection, shoppers can collect countless varieties of coins from all over the world through travel, by visiting local hobby stores, or by purchasing them online using websites like eBay.
When searching for coins, buyers should be aware of all available options before making a purchase. Find out about the different coin types, the value of coins, the most sought-after coins, common terms coin collectors should know, and places to find and buy coins.


History of Coins
While the Chinese are believed to be the first civilization to utilize coins in mass circulation, cultures throughout history have used coins in trade, as opposed to the barter system. Coins throughout the various ages of history have taken many varied forms and sizes. One common practice used with early coins was to drill a hole through the center to allow multiple coins to be placed on a string for easier transport.
Coins have also been made of a vast variety of metals, from gold and silver to copper and even tin. Coins throughout time have also varied in shape. For the most part, coins have been historically round, but some societies used rectangular coins or shaped coins resembling animals, such as cows.

Discover Collectible Coins
With the large variety of coins available, from ancient to modern, collectors may want to focus their efforts on one or two types of coins rather than collecting a random assortment. Often, a collector's motivation for seeking out coins from a certain culture or time period stems from an interest in that society or era. Popular types of coins include world coins, ancient coins, U.S. coins, and themes coins.
World Coins and Ancient Coins
Collectors can gather coins from a certain country or time period. Inexpensive starter coins include the British half-farthing (1842 to 1869), which was criticized for being too small a denomination; guilders struck in Germany since the second half of the 14th century; French rooster francs; and Chinese gold pandas. If collectors want a more historic coin, look for a silver drachma used during the time of Alexander the Great or a silver denarius from the early Roman Empire.
U.S. Coins
Shoppers can try their hand at collecting a recent commemorative series, such as the 50 State Quarters Series. The complete collection includes 50 quarters, with each representing an individual state. The Westward Journey series commemorates the bicentennial of the Louis and Clark expedition and the Louisiana Purchase. The Peace Medal and Keelboat nickels are two of the coins in this series. Morgan silver dollars (1878 to 1921) are some of the most widely pursued and desired coins. Some key dates are: 1889-CC, 1892-S, and 1893-S. Liberty Head nickels (1883 to 1913) or the later Indian Head nickels (1913 to 1938) are also popular choices with collectors. Another option is to search for an American three-cent coin, a quarter eagle ($2.50 coin), or eagle ($10 coin). Shoppers can also consider purchasing a double eagle ($20 coin), first minted around the time of the California Gold Rush.
Specific Coins, Themed Coins, and Error Coins
Some collectors seek coins of a particular denomination or type, such as silver half-dollars or Washington quarters. Another idea is to collect coins stamped with images that adhere to a certain theme, such as animals or vehicles. Other collectors find it amusing to seek out error coins with faulty inscriptions, forms, dates, or designs due to minting mistakes.

Determine Coin Value
When shoppers are deciding whether they want to add a coin to their collection, they will want to take its value into account. A coin's value is ultimately determined by demand, availability, condition, and grading.
Demand and Availability of Coins
The demand for a coin can significantly increase its value. A common coin that is highly prized by collectors will have a higher value than a common coin few collectors seek. Rare coins have a higher demand than common coins, and they can even be more expensive than older, more historic coins as well. For example, some Greek and Roman coins, despite their age, are relatively inexpensive due to their abundance. Also note that the number of coins that were minted does not indicate a coin's current availability.
Coin Condition
Just a small difference in the condition of a coin can make an enormous difference in price. Coins that are circulated and used as currency naturally become worn, and uncirculated coins often demand a much higher value than circulated ones. For example, an uncirculated 1913 Buffalo nickel in mint condition might generate 10 times as much as a similar circulated coin. Grading services such as the Numismatic Guaranty Corporation (NGC), Professional Coin Grading Service (PCGS), American Numismatic Association Certification Service (ANACS), and Independent Coin Grading (ICG) evaluate the condition of coins and confirm their authenticity. Four factors equally contribute to how the coin's condition is evaluated:
Strike: Well-struck coins have a distinct impression in the metal.
Visual appeal: Some coins have a soft, satin luster, while others have a more reflective surface. Some coins are colorful. Collectors should determine what appeals to them before they buy a coin.
Luster: A bright, dazzling luster is more appealing than a dull coin. However, collectors generally avoid coins that have been cleaned or otherwise doctored. If a coin has been circulated and still has a bright luster, it has most likely been polished.
Wear: Deterioration, such as contact marks and hairlines, can decrease the value of a coin. Wear usually first occurs on the highest points of the coin.
Graded Coins
In the U.S., coins are often graded based on a modified version of the Sheldon 70-point grading system, created by Dr. William Sheldon in 1949. Internationally, grading scales can vary widely, with some countries using charts with as few as five grades. The Sheldon 70-point grading system includes the condition name, condition symbol, and description:

| Condition Name | Condition Symbol | Description |
| --- | --- | --- |
| Mint State Perfect Uncirculated | MS-70 | MS-70 is the highest quality available for an uncirculated coin. The coin has no blemishes or scratches on the surface. |
| Choice Uncirculated | MS-65 | MS-65 is an above-average uncirculated coin with occasional bag marks on the surface. |
| Uncirculated | MS-60 | An MS-60 rating indicates a moderate number of bag marks or edge nicks, or other may be present on the uncirculated coin. |
| About Uncirculated | AU-50 | AU-50 indicates that a moderate amount of wear is present on the high points of an uncirculated coin. |
| Extremely Fine | EF-40 | The circulated coin shows wear all over, but details are still distinct. |
| Very Fine | VF-20 | This type of circulated coin has average wear present on details (such as hair and leaves), as well as on high areas. Major details are clear. |
| Very Good | VG-8 | VG-8 coins are worn circulated coins that still have visible rims. Most fine details are worn almost smooth. |
| Good | G-4 | G-4 circulated coins are very worn overall. Major details are still visible, but are faint in some areas. |
| About Good | AG-3 | This designation indicates a heavily worn circulated coin with parts of the date, lettering, and legends worn smooth. |
| Fair | FR-2 | FR-2 graded coins have barely discernible type and date, and they are damaged and worn. |
| Poor | P-1 | This designation indicates that type is barely discernible due to damage and wear. |

Talk About Coins: Common Terms
Numismatics, the practice of collecting or studying coins, medals, tokens, or other similar items, has its own set of basic terms that collectors should become familiar with. Buyers will want to know these terms when shopping in order to fully understand a potential purchase.
Obverse: The side of a coin referred to as "heads" is known as the obverse side.
Reverse: The side of a coin referred to as "tails" is known as the reverse side.
Third side: The edge of the coin is sometimes called the third side.
Coin rim: The rim of the coin is the outer edge, which is often raised.
Legends: The phrases on the surface of a coin are known as legends or mottoes.
Device: The device is the design. It often features the bust of a person or an animal.
Mint: Coins are struck at a mint.
Dies: The metal pieces that imprint the design on the coin are known as dies.
Mintage: The number of coins that are struck is the mintage.
Circulation: Coins struck for general use are in circulation.
Proofs: Proofs are coins that have been struck with a highly polished die and are sold especially to collectors. Cameo proofs are proofs with a frosted appearance. Proof coins are graded Proof 70, Proof 65, Proof 60, and below. Proof is sometimes abbreviated PR or PF.
Curating: Curating is a method of cleaning that does not harm a coin's surface.
Bullion: Bullion coins are issued by the government and are composed of gold, platinum, or other precious metals. The value of bullion coins is usually based upon their metallic content.
Popular Coins
Below are some examples of the various coins that coin enthusiasts might have in their collection, which vary in price from a few dollars to thousands of dollars. Some popular coins are easy to find and obtain, while others require more effort and money to attain.
Indian Head
Minted from 1859 to 1909, the Indian Head penny depicts Miss Liberty in a Native American headdress. Even though Indian Head pennies have been out of wide circulation since the 1950s, they are still relatively cheap, a few dollars at most.
Buffalo Nickel
Like Indian Head pennies, Buffalo nickels are relatively cheap. On the obverse side is depicted the right profile of a Native American, and on the reverse is an American bison. The Buffalo nickel is a popular coin among collectors.
Drachma
A little more expensive than the Indian Head penny or the Buffalo nickel, the Greek drachma is another popular coin among collectors. Featuring the profile of Alexander the Great on the obverse side and Zeus on the reverse, these silver coins belong in any coin enthusiast's collection.
Denarius
Another silver minted coin, the denarius was the most common coinage of the Roman Empire. Popular among collectors, the value of the denarius varies in value from a few dollars to hundreds of dollars.
Vitellius
For those serious about coin collecting, and who have money to spare, the gold vitellius is a very rare Roman coin dating from around 69 AD, which has the profile of the Roman Emperor Vitellius on the obverse and depicts the father of the Emperor on the reverse.

Find Coins on eBay
Once shoppers know what type of coins they want to purchase, they should go to the Collectibles & Art portal on eBay, click Coins & Paper Money, and start searching for item listings.
eBay Coin Categories
The Categories list on the left side of each page will help coin collectors narrow their listings by item type to find links for all types of coins. Collectors can find links for U.S. coins, bullion, ancient coins, world coins, and more. As collectors dig deeper into the site, they will also be able to narrow their choice by country and coin type.
eBay Keyword Search for Coins
Search eBay listing titles for specific words when shopping for coins. For example, to find a Buffalo nickel, type "Buffalo nickel" (without the quotation marks) into the search box. Click the Advanced button to customize the results. Coin collectors should also visit eBay's Search Tips page for more advice on searching for coins with keywords. If collectors cannot find exactly what they want, they should try shopping eBay Stores, tell the eBay Community what they want by creating a post on Want It Now, or save a search on My eBay, and eBay will email shoppers when a match becomes available.

Buy Coins With Confidence
Before bidding on coins on eBay, coin collectors should make sure to know exactly what they are trying to purchase, research the seller, and understand how eBay and PayPal protect the buyer.
Know eBay Purchase Details
Carefully read the details in the coin listings. Figure delivery costs into the final price of the coin bought. If a lot of money is spent, make sure the seller will insure the product when it ships. For more information about coins, ask questions by clicking the Ask a Question link at the bottom of the listing page.
Always make sure to complete an eBay transaction with a bid, Buy It Now, or Best Offer. Transactions conducted outside of eBay are not covered by eBay protection programs. Never pay for coins on eBay using instant cash wire transfer services through Western Union or MoneyGram. These payment methods are unsafe when paying an unknown seller. In the unlikely event that a product is not delivered or it doesn't match the coin description, eBay Buyer Protection covers the purchase price plus original shipping for the purchased items.
Know the eBay Seller
Research the eBay seller to ensure a positive and secure transaction when purchasing coins.
Questions to Ask the eBay Seller When Buying Coins
What is the seller's feedback rating?
How many transactions have they completed?
What percentage of positive responses do they have?
What do buyers say about their coins in the feedback?
Did the seller receive praise?
Most top eBay sellers operate like retail stores and have return policies. Do they offer a money-back guarantee for their coins? What are the terms and conditions?

Conclusion
Coin collecting can be a highly enjoyable and rewarding hobby. In addition to the intrinsic monetary value of coins, they also have a historic value, often reflecting what was important at the time of their minting, such as who was in power at the time or what historic event took place. But before buying coins, collectors should know where to find specific coins, the value of the coins, and how to purchase coins safely and securely.