Cleaning Wool and Felt Hats
Due to the popularity of the question, "how can I clean my hat"? I thought I would try to explain what I have always done. I wore cowboy hats all my life, riding horses in barrel racing contests and rodeos. The hats I wore must have hit the ground at lest 40 times in their lifetime and having my hats cleaned was routine. It is part of the western crowd garb and they are worn everyday so they get a lot of use.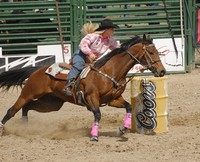 Wool hats are commonly made of Felt (rabbit fur and/or beaver) or wool and the velour felt is an buttery soft imported fur felt. Most of the wool or felt hats can last from 20 years to a lifetime because they are very durable. It is always better to keep your hats in a hat box if possible. Storing a hat in a box is best to keep their shape and also to keep them clean, free of dust and dirt. Felt hats can even take the rain, but rain may damage a wool hat. If you travel with a hat, you might want to invest in the "travel hat box" with a handle.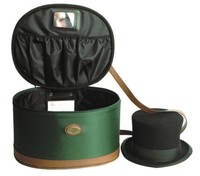 Light cleaning a Hat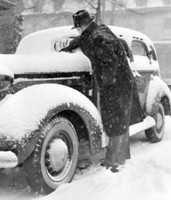 For light cleaning, place the hat on the top of an oatmeal can or Styrofoam storage head if you have one. This helps keep the hat's shape while you are working with it. Wash your hands, sometimes the oil from our hands can make the hat "felt up" and look matted.
Brush the hat with a dry "clean" cloth. If the stain is crusted dirt or mud it may flake off with the dry cloth. Brush the stained area gently with a cloth dampened with a fabric stain remover, then rise the area with a damp cloth with clear water over the area. Allow the hat to dry in a warm dry place.
Woolite is a good stain remover for wool if you do not have a "favorite" wool-fabric stain remover already.
What to do if the hat needs overall cleaning!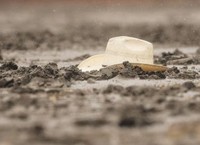 If you hat needs a complete overall cleaning then take it to a professional hat cleaner. Where do you find them? At the cowboy's store, your closest "Western Wear" shop where they sell felt and wool cowboy hats. Most towns and cities have a "western wear" store or shop. They can even block the hat to a certain shape. The cost for cleaning the entire hat is usually about $25 - $45 depending on the quality and the amount of work that the hat will need. Be careful about hats with feathers or beads, rhinetones, they will need special care. Some dry cleaners have extra service providers that that clean hats.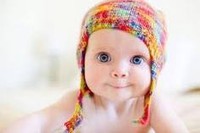 If this guide was helpful, please vote, "yes" below.