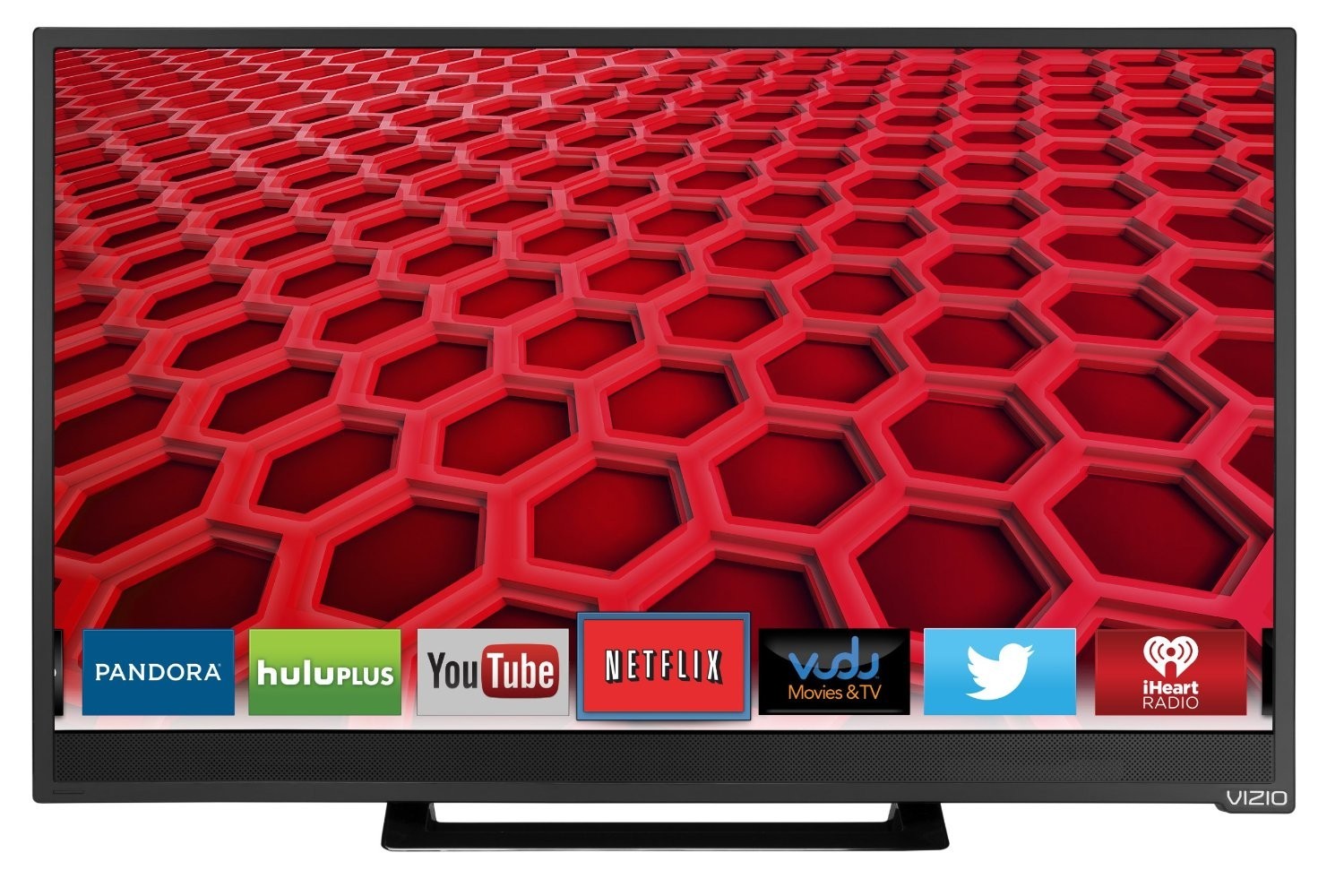 Published June 4, 2014
As little as a year ago, cutting the cord between you and your cable
TV
provider was a daunting prospect, one that only the supremely tech savvy attempted successfully. Today, however, it is surprisingly simple to watch almost everything cable has to offer on your TV without paying upwards of $100 a month to that cable provider. How do you do this you ask? With
Internet TV
.
In this guide we will discuss the five main hardware alternatives to a cable or satellite box that will allow you to stream internet TV directly to your big screen television. We will also highlight some of the best options in those categories. But remember, no matter which option you choose the one thing you will definitely need is a high speed, reliable internet
connection
. If you don't have one, stick with cable.
Before we dive deep into the hardware, let's take a moment to review the services you'll need to have on that hardware in order to watch your favorite shows.
There are five main internet television streaming services that provide pretty much any content you can find on cable (with the major exception being most sports – but that's a whole other ballgame).
Netflix – the powerhouse in online streaming offering thousands of TV shows and movies but little in the way of current episodes of TV shows or new movies (other than its own original series).
Hulu Plus – the best way to watch network television online, carrying most of the current hit shows from the big cable networks, except most notably CBS.
Amazon Prime Instant Video – a new entrant into the field, but catching up fast, Amazon Prime Instant Video models itself on Netflix, offering access to a back catalog of movies and TV shows, but with the addition of offering some current TV shows and newer movies on a pay-per-view basis.
iTunes – Apple's online content engine lets you buy or rent a wide variety of content, including new TV shows and movies.
Google Play – Google's version of iTunes has similar offerings, but generally less new content that iTunes, at least for now.
A key in choosing which hardware platform is right for you lies in deciding which of these services you want – because unfortunately there is not currently one platform that offers all five. Finding exactly what you want on all of these platforms can be challenging, and is an area cable currently has a definite advantage in, with its clunky, but undeniably useful, onscreen TV Guide.
Make a list of all your must-watch TV, visit the websites for the five services above and find out which ones offer you the majority of the content you want. Next, choose the relevant hardware options below to create your prefect a la carte internet TV set up.
Hottest Hardware
There are five main types of hardware you can buy to replace your cable box with:
A set top box/dongle will stream internet television through services such as Netflix and Hulu or your web browser.
An over-the-air antennae will pick up most over-the-air network TV, such as ABC, NBC, CBS, PBS etc., depending on signal availability, in high definition.
A Smart TV/Blue Ray Player cuts out the middle man entirely offering streaming services built directly in to your home theater system.
A computer and an HDMI cable. By connecting your computer to your television through an HDMI cable you can watch anything on your computer on your TV screen. But the computer has to be right next to the TV, so you would likely want to purchase a PC specifically for this purpose. This type of system requires quite a bit more set-up and user-management than any of the above.
A gaming console. The primary purpose of devices such as an XBox 360, Playstation or Wii U is gaming, but most offer built-in streaming services and if you are a big gamer this will be a good option for you.
To stick with our simplicity theme, we are going to focus on the first three types of hardware, as these are the easiest to set up and operate:
Set Top Box/Dongle
The biggest difference between the competing set top boxes is content availability and ecosystems, if you're an iOS devotee the Apple TV is for you. An Android fanboy? Google Chromecast it is. A rabid online shopper that's not particularly techie? Take an Amazon Fire TV. Have no platform prejudice, just want as much content as possible for free? Roku is the way to roll.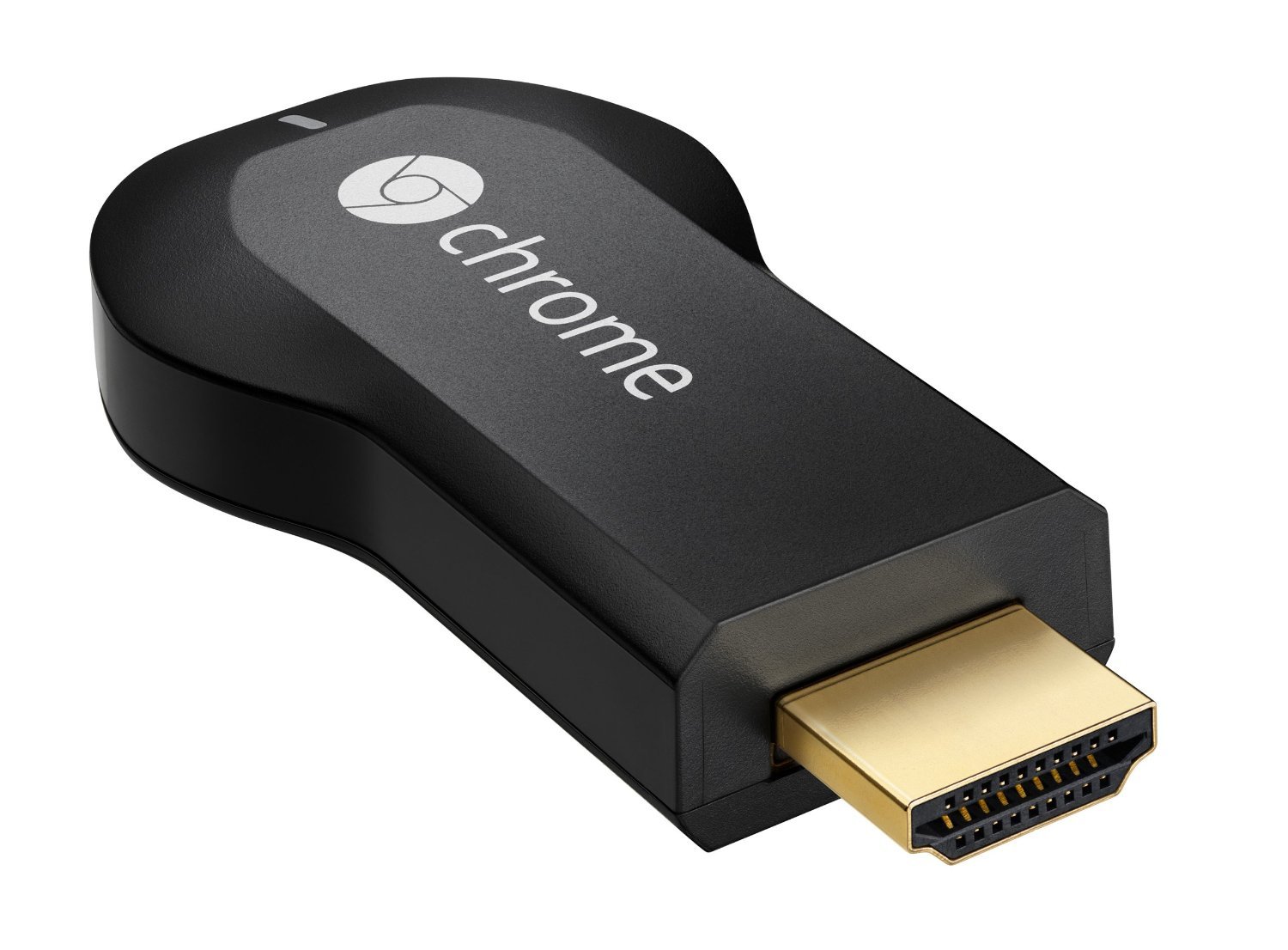 Chromecast
$35
This "dongle" plugs into your TV's HDMI port, meaning no extra little black boxes under the TV. It is essentially a mirroring device, pulling music, photos and video from your
Android device
or computer running a Chrome web browser onto the television set.
Major Services Currently Offered:
YouTube, Netflix, Chrome web browser (but not on iPads or iPhones), Hulu Plus, Crackle, Google Play Movies and TV
BUY THIS IF:
You have an
Android phone
or
tablet
, or own a Chromebook computer. These devices interact seamlessly with the Chromecast making it simple to "throw" whatever is on your computer screen to your TV. Additionally you can continue to work on your device while watching the content on the TV.
VIDEO: HOW TO SET UP YOUR CHROMECAST
Apple TV
$99
The granddaddy of the set top box space, Apple TV is by far the most simple, user-friendly option, especially if you are already familiar with the Apple ecosystem. You just plug it in, sign in with an Apple ID and immediately can access all your iTunes content, plus an ever-increasing array of internet TV content right on your TV. Additionally,
AirPlay allows you to mirror your iPhone, iPad or Mac to your TV. Meaning that even if the content you want isn't available on the Apple TV, if you can pull it up on your computer, you can watch it on your TV.
Major Services Currently Offered:
iTunes, Netflix, Hulu Plus, NHL Gamecenter Live, PBS, MLB, NBA, MLS, Bloomberg, Weather Channel, WWE, Red Bull TV, Sky News, Sky Sports Now, Smithsonian Channel, History, Lifetime, A&E and Crackle. It also offers ESPN, HBO Go, Disney XD, Disney Channel, Disney Junior, HBO GO, ABC, but these services require a cable subscription to watch.
BUY THIS IF:
You have an iPad, iPhone or Mac and any substantial investment in iTunes purchased movies or TV shows.
Amazon Fire TV
$99
This is Amazon's take on the Apple TV and it looks and works remarkably similarly. Currently, it offers less of the big content names than Apple, but that may change as it's still relatively new. It has the added bonus of gaming capabilities and a remote with a built-in microphone, meaning you can search for content with your voice rather than typing in on a fiddly remote control.
Major Services Currently Offered:
Amazon instant video, Netflix, Showtime Anytime, Huffpost Live, Vimeo, Crackle, Bloomberg, NBA, YouTube,Smithsonian Channel.
BUY THIS IF:
You have an Amazon Prime Subscription (Amazon Instant video is included), you own a
Kindle Fire tablet
, you are not too technically minded and want something simple, you hate typing on a tiny screen and you want to hide your media center away (the remote works over Bluetooth not infra-red).
ROKU
Another small set-top box option, although Roku recently debuted an
HDMI stick
too, Roku's biggest claim to fame is its incredible amount of content. There are literally thousands of channels. Although, no more "traditional" content than you'll find on its competitors, it has expanded its repertoire to pretty much any content that can be found online.
Major Services Currently Offered:
Netflix, Amazon Instant Video, Crackle, YouTube and over a 1,000 more ….
BUY THIS IF:
The biggest thing you'll miss about cable is the choice to watch lots of really random content, Roku has cornered the market on niche content.
High Definition Antennas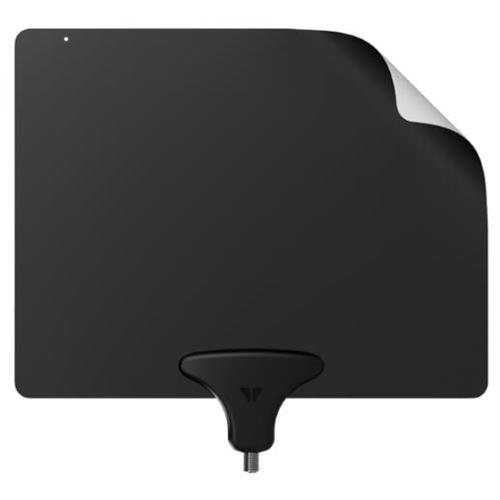 Considering television started with the humble antenna it is quite astonishing that rabbit ears have taken so long to regain popularity. Of course, they have had a bit of an upgrade since the coat-hanger variations of yesteryear. Today's digital broadcast receivers pick up digital HD television signals and in many cases get you better quality HD channels than the cable box can deliver, and at a much better price - free.

These antennas range in price from around $20 to upwards of $100, depending on the available features (like whether they include a built-in amplifier) and range. Popular options include the $40 Mohu Leaf Paper-Thin Indoor HDTV Antenna (pictured), which has a range of 30 miles. Your choice of antenna will depend largely on the ability of your location to pick up over-the-air signals.

VIDEO: HOW TO SET UP YOUR HD ANTENNA


Aereo
Aereo is an emerging technology that is essentially like having a digital antenna but without any equipment. Basically, you "rent" a dime sized antenna in a warehouse somewhere and then that signal is broadcast to you over the "cloud." You then can stream the channels to your television via a set top box such as described above. Aereo's biggest advantage over an on-site antenna is that it offers DVR space, but it's biggest disadvantage is its very limited geographic availability. UPDATE: Aereo is no longer operational
Smart TVs and Blu-ray players are essentially just regular TVs and players but with a Wi-Fi connection. This connection gives them the ability to act like the set-top boxes we've discussed and offer various apps to access internet TV.

Most such smart devices come with Netflix, Hulu Plus, You Tube, along with other favorites. None offer iTunes however, but some have access to Google's Play Store via Google TV.

These are the simplest options if you are looking for less clutter and for ease of set up, however they tend to have limited features compared to the competition and have far less intuitive user interfaces.
VIDEO: HOW TO SET UP A SMART DVD PLAYER

Conclusion
As the seasons change and and most of your favorite network TV shows are taking a much needed break, this is the perfect time to give cord-cutting a try. Hopefully this guide has shown you that it's not as scary and overwhelming a prospect as you may once have thought. And remember, if you don't like it, your cable company will welcome you back with open arms.