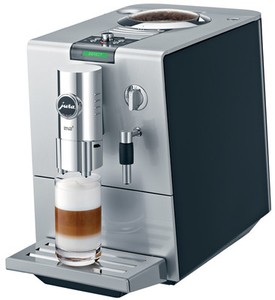 Buying any appliance for the home takes a bit of time, patience, and energy. An espresso machine requires just as much research as a stove or oven and perhaps even more care. Knowing how often it will be used, what it is used for, and analyzing the cost benefit per use is important. Also, as with most home appliances and electronics, consumers should consider the ease of use. If the machine costs thousands of dollars but the user cannot operate it easily, the product is not worth the price.
The flavor of the finished espresso beverage, the process and maintenance, and even how it stores away when not in use are all important when reviewing the various types of espresso machines available. A bit of researching, reading, and answer-gathering can help enlighten any consumer when buying an espresso machine. Lastly, a consumer who knows what questions to ask before purchasing a machine is a wise buyer. Whether purchasing an espresso machine in a local big box store or on websites like eBay, there are several features to consider before committing to a particular machine.
Feature 1: Machine Aesthetics
Most homeowners try to match their appliances with each other in an attempt to be cohesive with the kitchen design. For those who have just moved into a new home or have yet to remodel a dated kitchen, they can work with a blank slate. Espresso machine aesthetics involve everything from where the spout is situated, where the plug is, and what color or material the exterior is. If the espresso machine is stainless steel but other appliances within the kitchen are black or white, it may stand out a bit. Conversely, if the espresso machine is white or black, but all the appliances are stainless steel, the machine may stand out in a haphazard way. The length and location of the plug is important, too, because the machine may need to be refilled or it might just be safer to place it farther from an outlet.
Feature 2: Grinding Capabilities
Some espresso machines offer a built-in grinder. Some grinders host the unground coffee beans within a canister so all the consumer has to do is select how much coffee should be ground before it is ground fresh for the brew. Other machines offer a receptacle for coffee grinds that are ground either at a store or with another appliance. Built-in coffee grinders are particularly useful for those who enjoy a truly robust coffee blend on demand. Next, consumers should review if they need to do anything to bring the coffee grinds into the basket where the water stream is pushed through. If the consumer needs to add the coffee to the basket themselves, they should know how easy or complicated it is.
Feature 3: Water Storage
Espresso machines usually host enough water to accommodate up to 8 cups of espresso. However, some containers have a small spout where water is poured or larger mouths so water can be poured in without a funnel. Large espresso machines, or those that are higher end, connect to a water source much like a refrigerator with a water dispenser. Again, promoting ease of use, it is important that the consumer determine how water goes into the machine. Not all homes can be rewired or water lines rerouted to accommodate machines that self-fill. .
Feature 4: Capacity
When buying an appliance, it is important to determine how much the machine can handle. A professional-grade machine should be able to be used all day without faltering, whereas a small budget-friendly machine may break or overheat if used all day. Buyers should review the quantity of beans the machine can store if there is an external grinder attached. They should also review the amount of water the container can hold. Last, it is important to determine how many cups, or shots, of espresso the machine can make in each sitting. Espresso means "quick" in Italian, so it should work quickly. If the machine needs to grind through 10 ounces of coffee beans and heat up 10 cups of water before it makes one shot of espresso, the consumer may need to look elsewhere.
Feature 5: Frothing Capabilities
Although espresso machines provide a strong java beverage, they can also provide espresso-based beverages like cappuccinos, macchiatos, and Americanos. In order to froth the milk correctly, the espresso machine needs to have a spout for pressurised milk to flow from. This is usually called a frother. The pressure needs to be at just the right temperature and PSI in order to make the drink correctly. Not all espresso machines need frothing capabilities, but they can benefit the user who wants to enjoy these specialty drinks.
Feature 6: Cleaning
Cleaning any appliance can be arduous and is often saved for spring cleaning chores. However, cleaning the espresso machine properly every time is paramount to enjoying the machine for years to come. Anything that has been exposed to moisture should be cleaned properly and dried properly. Thus, the water receptacle, frothing equipment, and any cups used for the beverage should all be cleaned after each use.
When purchasing an espresso machine, consumers should review how easily the product disassembles and reassembles. Further, the user should purchase the correct soap to clean the instruments. If harsh soap is used and then not properly rinsed, the espresso beverage might taste like hard soap or chemicals.
Feature 7: Storage
Although the American population enjoys a daily cup of coffee, people might not need a daily cup of espresso. When not in use, consumers should review how easily the machine can be tucked away or determine if it can slide under a cabinet and away from everyday kitchen traffic. If the machine is large and obtrusive, it might make more of a statement piece out in the open if it does not conflict with daily activities or take up too much counter space. However, for the average espresso machine, consumers should note whether or not it would look good on the counter on a daily basis or determine where they can store it.
Questions to Ask Sellers
Before buying an espresso machine in a store or online, shoppers should be sure the seller answers all questions properly. Below are some questions consumers should ask prior to purchase.
How do I need to clean the espresso machine?
How do I insert the espresso, water, and/or milk into the espresso machine?
Are any additional parts needed in order to make all the espresso-based beverages desired?
Has the espresso machine ever been used?
Are there recalls on this particular model of espresso machine?
Does the espresso machine have a coffee grinder, and if so, how long does it take to grind the beans?
Is it easy to assemble or disassemble?
The questions above are not exhaustive or all inclusive. However, they do give average consumers talking points to start an informed discussion with the seller.
How to Buy an Espresso Machine on eBay
Buying an espresso machine on eBay is more simple than driving to several electronics or home-appliance stores. By typing in "6 cup espresso machine" or "stainless steel espresso machine," you can review hundreds of options. If there are too many options, you can simply filter according to price, brand, and even the geography of the seller. If reputation is important, you should review the seller's reputation via his or her feedback link on the seller's profile page. Before purchasing, review the product specifications on the item listing in order to understand exactly what it is you are buying. Sometimes sellers offer espresso machine parts, or the machine might not be in working order. Be sure to inquire if the machine is used or new and in what condition it is in.
Seller Feedback
After each transaction, buyers are encouraged to leave feedback on their experience. This feedback helps future buyers determine if the seller is worthy of their business, and it helps the seller become a better salesperson. If you are unhappy with the transaction, leave feedback that indicates your unhappiness. Likewise, if you are thrilled with the process, be sure to give kudos to the seller.
Conclusion
Whether buying a state-of-the-art espresso machine made of copper or a small plastic espresso machine, there are several important features to consider before buying. Beyond the aesthetics and appearance of the machine, consumers should review the functions of the machine. Being able to touch the parts and even see a test run of how it operates is helpful for most consumers since they can see what to do or not do. However, for those buying on eBay, it might be a bit more difficult to touch the product, but an abundance of research makes up for seeing it in action. Asking sellers and fellow consumers what their experience is in using the machine is a good start. Buying an espresso machine should be a fun and informed experience. Reviewing feedback about sellers, the product, and interacting with fellow consumers all adds value to the buying process.