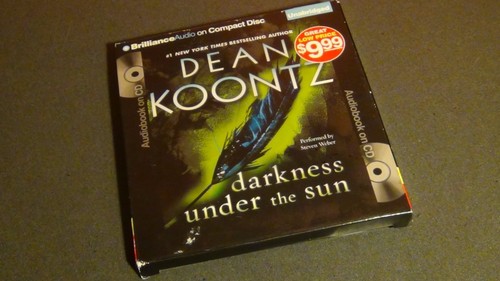 Get it by

Saturday, Aug 26
• Acceptable condition
• Returns accepted
All listings for this product
About this product
Synopsis
There once was a killer who knew the night, its secrets and rhythms. How to hide within its shadows. When to hunt. He roamed from town to town, city to city, choosing his prey for their beauty and innocence. His cruelties were infinite, his humanity long since forfeit. But still . . . he had not yet discovered how to make his special mark among monsters, how to come fully alive as Death. This is the story of how he learned those things, and of what we might do to ensure that he does not visit us.
Product Identifiers
ISBN-10

1455808067

ISBN-13

9781455808069
Key Details
Author

Dean Koontz

Edition Description

Unabridged

Format

CD

Publication Date

2011-10-18

Language

English

Publisher

Brilliance Publishing

Publication Year

2011
Dimensions
Height

0.4 In.

Width

5 In.

Length

5.5 In.
Best Selling in Fiction & Literature
Save on Fiction & Literature

This item doesn't belong on this page.
Thanks, we'll look into this.