Call of Duty: Modern Warfare 3 (PC, 2011)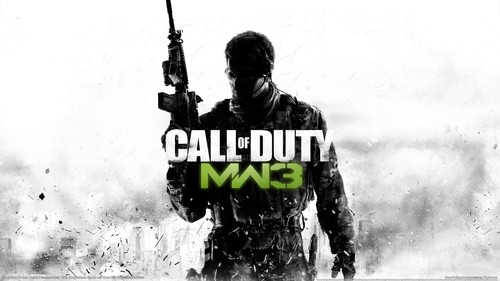 See details for delivery est.
• Brand New condition
• Returns accepted
All listings for this product
People who bought this also bought
Video Game Controllers & Attachments
About this product
Product Information
As you step into the world of Modern Warfare 3 for the PC, you pick up from the point where Modern Warfare 2 left off. You are dealing with the fallout from attacks on U.S. and British soil and battling Russian ultranationalists across the wartorn areas of New York City, London, Paris, Mogadishu, Dubai, and other locations. From underwater travel to firing guns and seeing explosions, you must travel the world, which desperately needs saving. The game features an 18-player online component, streak awards, experience points, weapons-based achievements, and the ability to customize your character as you advance and develop skills. Team up with your friends and enjoy the game's special effects and cinematic element as you save the world in this special mission.
Product Identifiers
Publisher

Activision

Game

Call of Duty: Modern Warfare 3

MPN

047875333734

UPC

047875333734
Key Features
Platform

PC

ESRB Rating

M - Mature

Genre

Shooter

Location

USA
Tech Details
ESRB Descriptor

Blood and Gore, Drug Reference, Intense Violence, Strong Language

Control Elements

Keyboard, Mouse

Number of Players

1-18

Release Year

2011

Game Special Features

An all-new single-player campaign continues the story of Modern Warfare 2


Earn all-new rewards by earning experience in the multiplayer game


Play with a friend or the computer in the new Spec Ops survival mode



Game Series

Call of Duty: Modern Warfare Series
Best Selling in Video Games
This item doesn't belong on this page.
Thanks, we'll look into this.