Owning and driving a classic car is a fantastic hobby. But it's not for the weak of heart or wallet. If you aren't mechanically inclined, you'll likely need to cultivate a relationship with a shop specializing in your chosen marque. But, of course, a niche mechanic often costs more than general maintenance and repair service.
However, some cars lend themselves nicely to learning basic mechanics. And Volvos are at the top of the list. For example, this 1976 Volvo 244 DL recently offered on eBay is an ideal first classic car for first-time owners of vintage cars.
---
Buy It Now on eBay
---
Cosmetic Blemishes Only
Volvo built a reputation for reliability and longevity. The 240-series sedans and wagons are the models that burnished that reputation in the 1970s and 1980s. These square-bodied family haulers are roomy, ride beautifully, and are remarkably simple to maintain and repair. Heck, they're even a bit sporty when attacking the twisties—although the automatic transmission saps some of the straight-line performance.
This orange example is beautiful, but it isn't perfect. The paint has blemishes, and the seller notes that the air conditioning isn't operational. The seller also mentions the need for new seat foam. However, that's not evident from the photos.
The dashboard is cracked from 45 years in the sun, but nothing affects the car's operation. That said, two things need to be addressed: a worn tie rod (and accompanying suspension alignment) and dry-rotted front brake lines. Thankfully, these are simple repairs that any competent repair shop can manage—saving you from tackling hands-on repairs right away.
The Importance of Spares and Records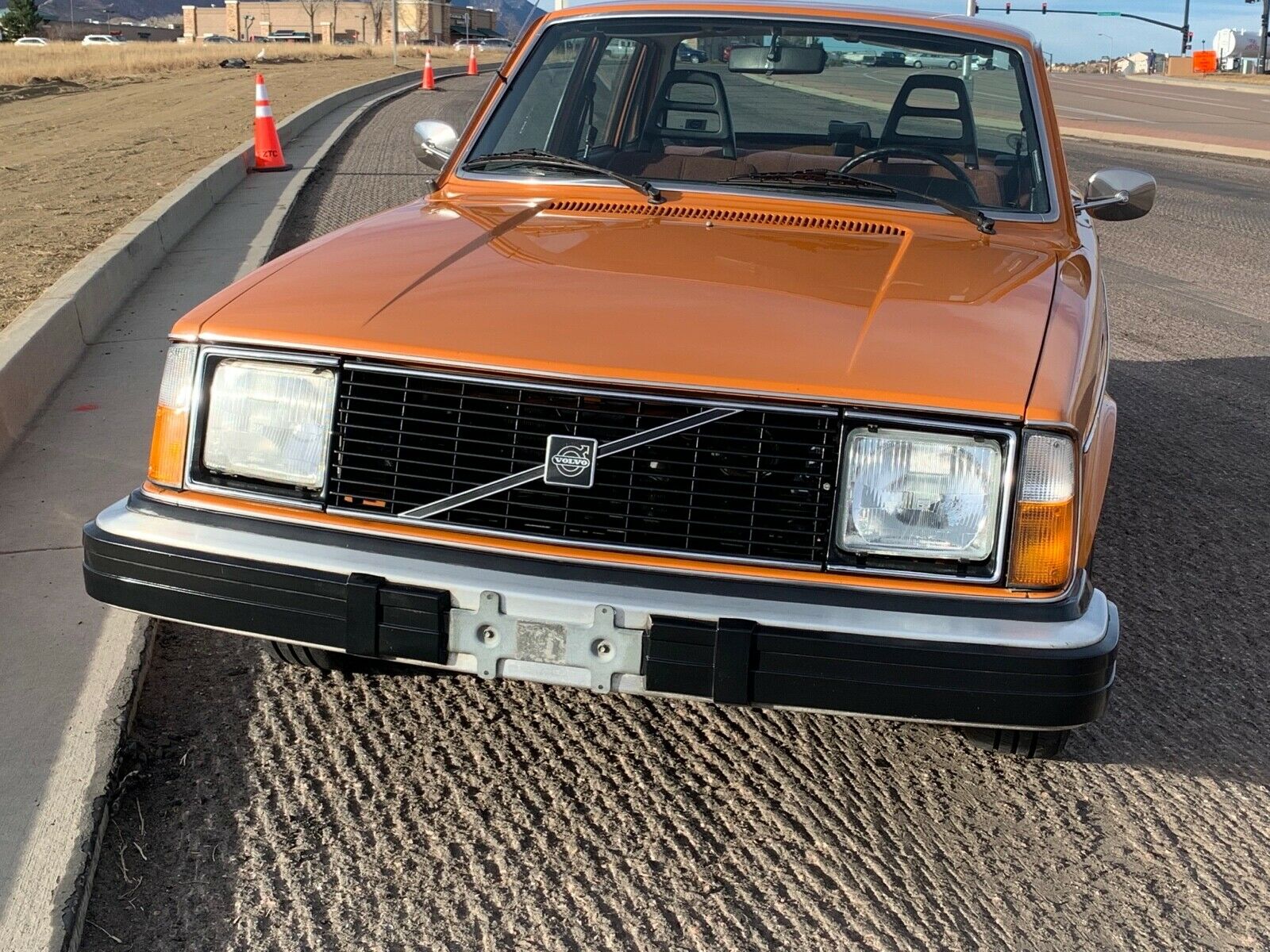 When you peruse eBay's classic car listings, keep an eye open for this word: spares.
These extras, often tossed in the trunk when transporting the car home for the first time, can make or break a new classic purchase. With the '76 Volvo, the seller has spare wheels, original headlamps, headrests, and a factory tachometer. You even get the original radio and speakers so you can revert to vintage tunes.
It's nice to have these bits from the start. Here's another important word: records. Records of repairs and parts purchased, along with anything else that tells the car's story, ensure that you're buying a car without hidden flaws. In this case, the seller even has notes of every fuel fill-up (and calculated mileage!) from nearly new up until a few years ago. It's also cool to see the original window sticker. These little details show evidence of the previous owner's loving care.
Lots of Online Help with Basic Repairs
If this Volvo, or a similar model, becomes your first classic, it'll pay to do your own maintenance and minor repairs. Fortunately, Volvo specialist websites are numerous. These forums offer solutions to whatever issues you may encounter. In addition, YouTube maintenance videos are a game-changer. And if you don't already have an ultimate set of tools, eBay can help you with mechanics tool sets to start your collection.
I've owned one Volvo in my past, but it wasn't nearly as lovely as this one. It was a dirt-cheap purchase in a time of desperation. Looking back, I should have noticed the deferred maintenance that led to the car's demise a few months later. The 1976 Volvo 244 DL for sale on eBay should be a much better long-term companion. Fix the tie rod and brake lines, check the tire pressure, change the oil, and it could be a great classic for a long cruise.