Many iconic, classic cars have unobtainable prices. So perhaps it's time to consider a replica—sometimes referred to as a clone or tribute. eBay offers a wide selection of replicas that have the looks of a classic car but not the high price tag. (By the way, the 1927 Bugatti Type 35 shown above is a kit car.)
There is nothing wrong with a classic-car clone. Of course, when it comes time for a transaction, all parties need to be upfront about the model up for sale. Follow the essential car-buying rules: documentation, inspection, and provenance. 
Some replicas take a car with a lower trim level and boost it to the model's most desirable version. It might upgrade to better looks. For example, many base 1957 Chevy 150s re-emerge for sale with the shinier Bel Air trim. Similarly, first-generation Camaros often employ the more desirable RS or SS package. These packages usually bring aesthetic upgrades, like bigger wheels or a meaner grille. Or sometimes a builder uses a more capable engine.
What Is a Classic Car Clone?
A few years ago, a Mercedes 540K, which sells for as much as $10 million, showed up on eBay as a $40,000 hand-built replica.
Let's consider the 1970 Plymouth Superbird replica for sale now on eBay with bids approaching $50,000. Plymouth made fewer than 2,000 Superbirds. And Chrysler made them to exacting standards to meet NASCAR stock-car racing rules.
The seller discloses that this Superbird is a replica. The builder started with a 1970 Plymouth Satellite—not the Plymouth Road Runner that was the foundation for the real-deal Superbird. Furthermore, this example doesn't have the original Superbird's window plug that reduces wind turbulence.
But here's what you get instead: a 1970s tribute car for a lot less money than the cost of a certified Superbird. Here's a photo of the authentic version selling for $209,900.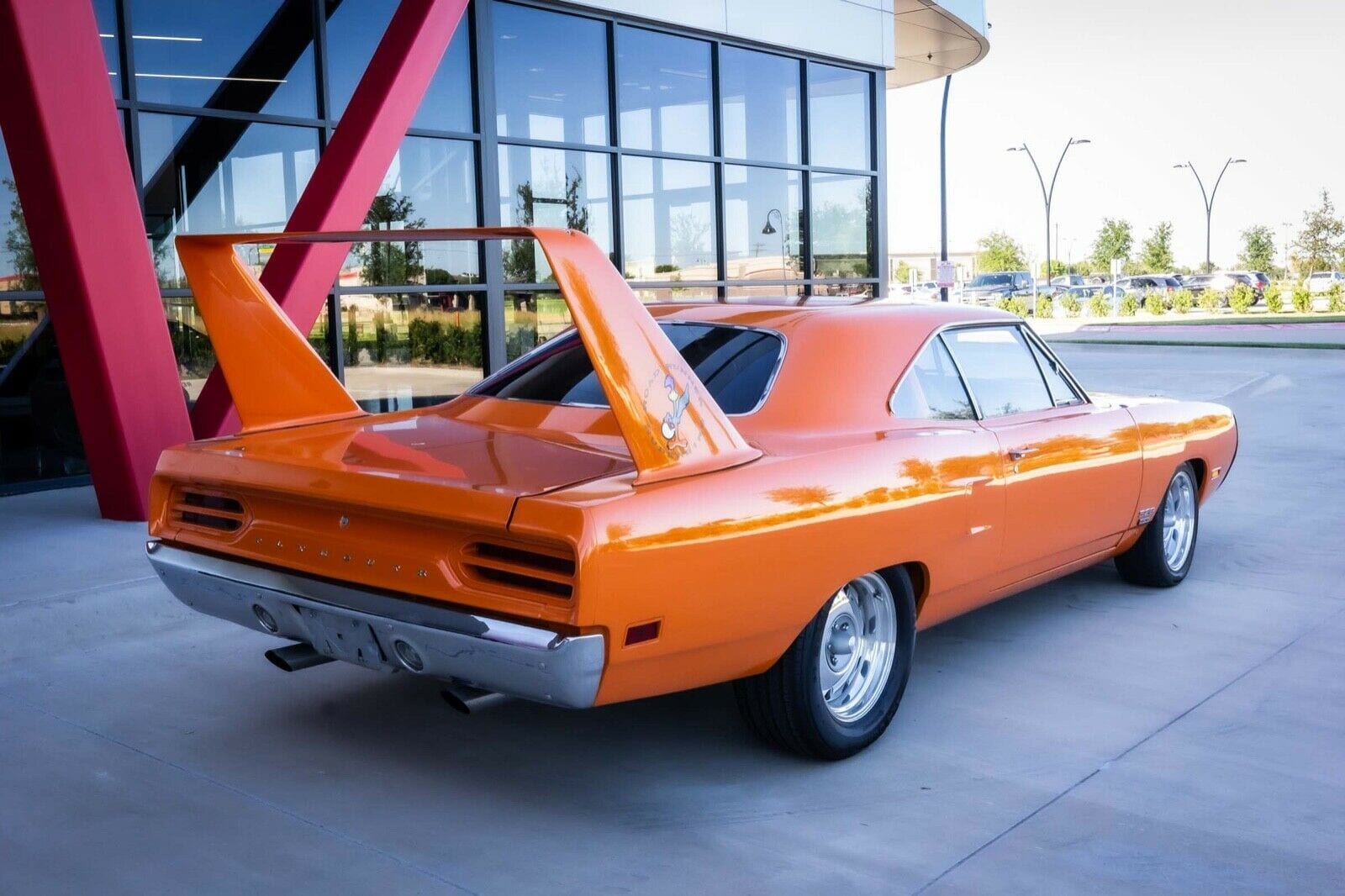 For another example, Ford built only 100 units of the 1964 Ford Fairlane Thunderbolt drag-racer. The classic NHRA race car came with a 427 V-8—and either a four-speed manual or a Lincoln automatic transmission. This authentic 1964 Ford Fairlane Thunderbolt available now on eBay has a Buy-It-Now price of $339,900.
Meanwhile, a Thunderbolt Clone sells on eBay for $39,000. The clone swaps in a custom racing chassis, 505 cubic-inch engine, and a Ford C4 automatic. But it keeps the vintage burgundy paint scheme. Can you spot the differences between the authentic Thunderbolt (top) and the Thunderbolt clone (bottom)?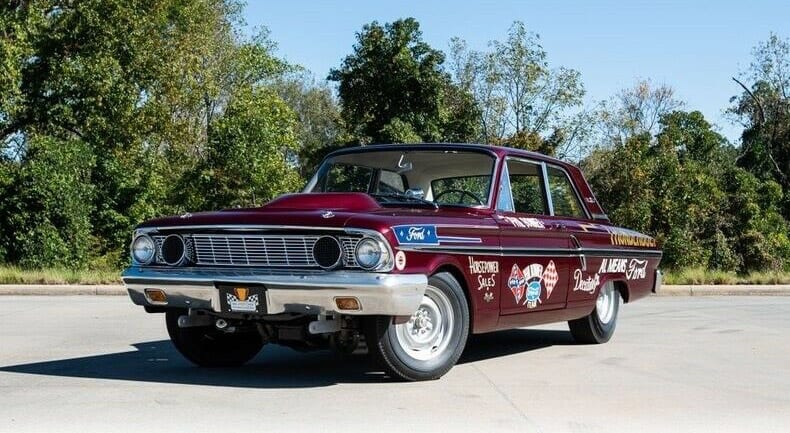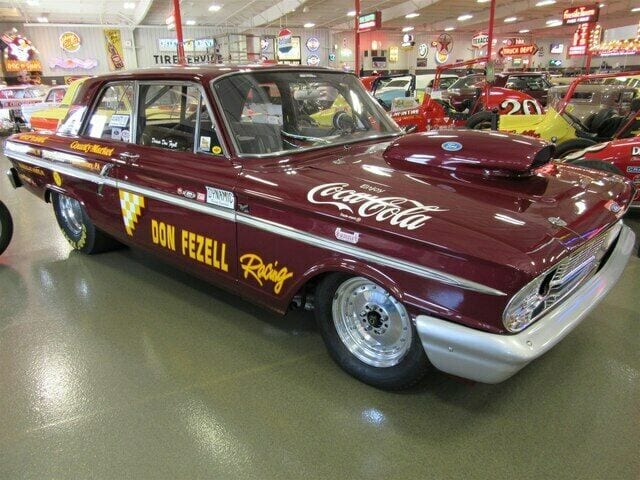 Why Buy a Replica Car?
You can save big bucks by buying a clone. But there are other reasons to go with a replica. For example, the cost of insurance and maintenance is lower. Also, the occasional paint chip is less heartbreaking and easier to fix.
This SS 1970 Chevelle is an iconic muscle car because it has an LS6 motor under the hood. That big-block LS6 displacing 454 cubic inches was not available from General Motors before 1970. The restored Fathom Green Chevelle on eBay features the original numbers-matching engine and Muncie M-22 rock crusher four-speed transmission. The real deal has a classified price of $119,950.
Meanwhile, the 1970 Chevrolet Chevelle SS tribute, also up for sale on eBay, is available for half the price. It comes with a 454 engine with a three-speed automatic. The replica also features a Rochester four-barrel carburetor, while the original still has a Holley four-barrel on the manifold.
Which is which in the photos below?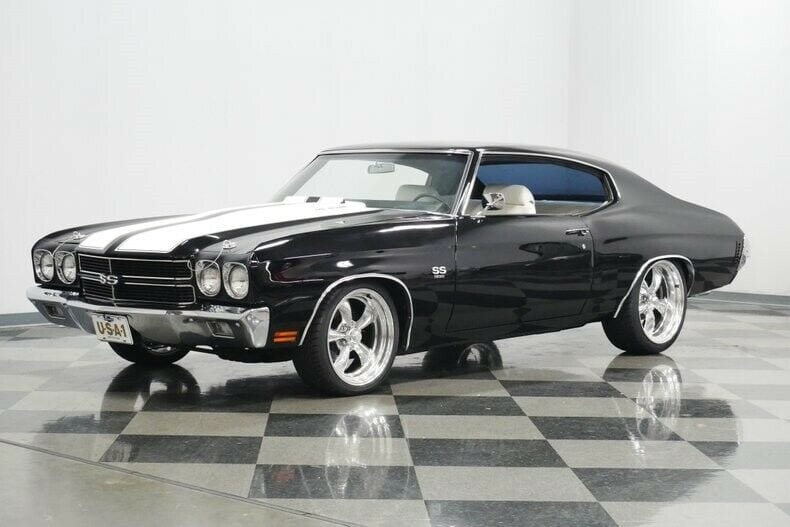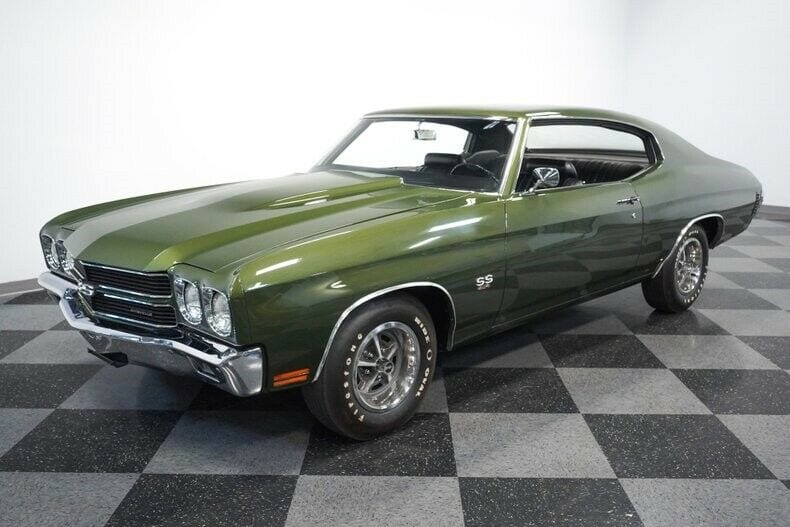 Kit Cars and Continuations
A "continuation car" is another term you might encounter. It's used for a classic car with a modern build. Continuation cars are often authorized and approved by the original manufacturer. A continuation car maintains the authentic look but provides new technology. Therefore, it can fetch a high price.
Finally, there are kit cars that mirror the basic look of the original. But they don't try to be a perfect match. The mechanicals often don't come close to authentic road machine. This look-alike 1988 Kit Ferrari Testarossa makes little effort to mimic the classic version's performance. Instead, it uses a Pontiac Fiero engine with six cylinders.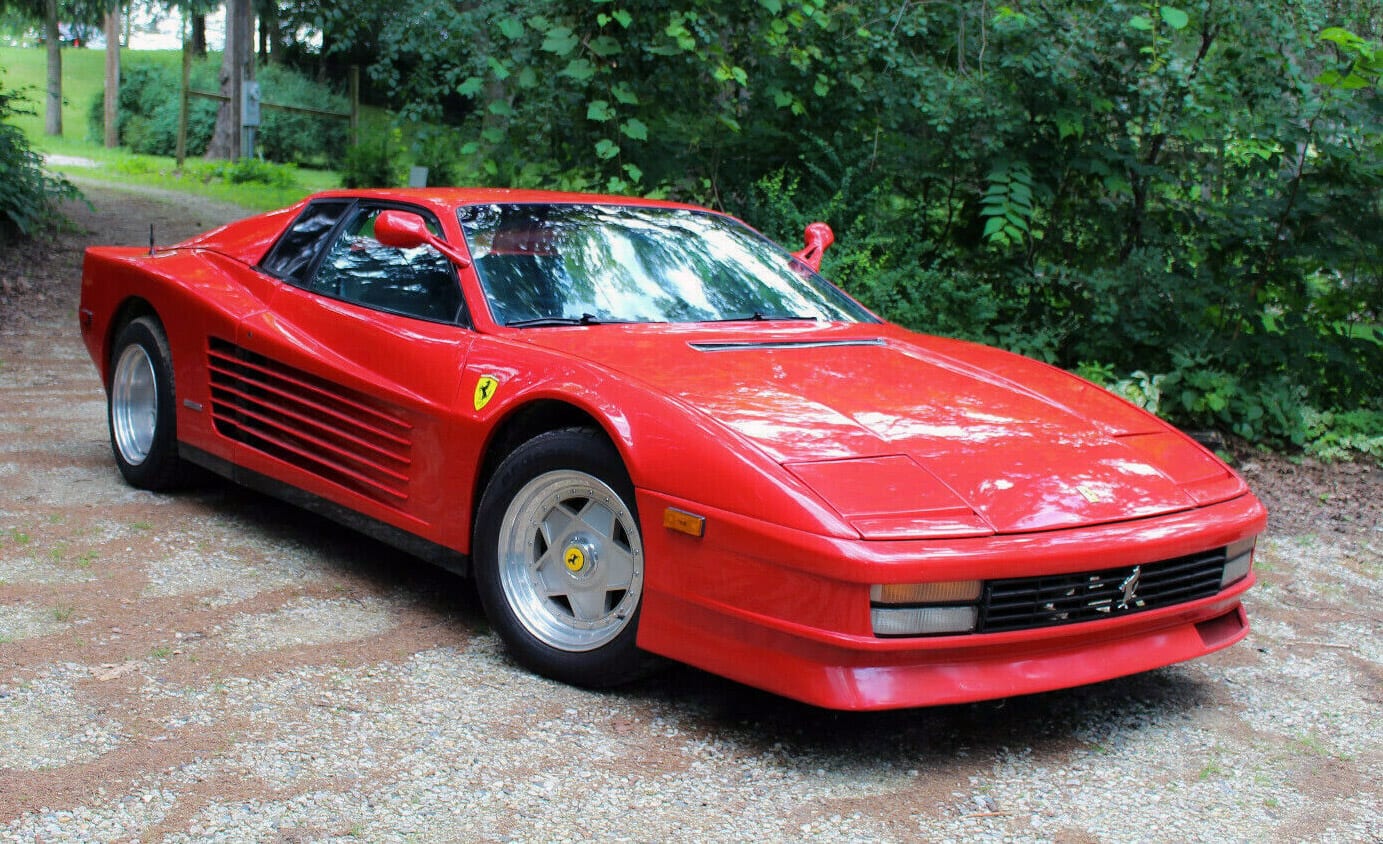 The most common of kit replica cars is the Shelby Cobra. Many companies offer turnkey replicas. The cost of an original Shelby continues to climb. Why not opt instead for this 1966 Shelby Cobra Replica, which sports a 427FE Shelby American aluminum block with a Holley double pumper carburetor?
The replica adds modern go-fast goodies to boost its grunt to 550 horsepower with 560 pound-feet of torque. With a lightweight fiberglass body, that Cobra—clone or not—will provide an exhilarating ride. Moreover, there's always an impressive selection of kit Cobras. eBay currently offers dozens of affordable kit cars for sale.