Let's get this out of the way first: This 1968 Ferves Ranger available on eBay is not a Ferrari. Yes, one Carlo Ferrari styled the cute-as-a-bug little Italian-built runabout now for sale on eBay. But he's not related to that other Ferrari.
Still, the connection lingers. The name may have been a factor in one of these micro 4x4s selling for $196,000 last year. Meanwhile, after 83 bids, the prime '68 Ferves example on eBay is up to $13,800. But the reserve has not been met. 
Ferves is an abbreviation of FERrari VEicoli Speciali (or Ferrari special vehicle). After its debut at the Turin Motor Show in 1966, Ferves made approximately 600 units. An estimated 50 of them are still in service. So the Ferves Ranger is rare, although maybe not $200,000 rare. Other examples have sold for more modest sums. 
A Tradition of Euro Mini Cars
A good comparison would be Fiat Jolly fringe-roofed "beach cars," which have similar mechanicals. The Jollies have soared in value. Here's a resplendent-in-green 1962 example on eBay with a $58,900 Buy-It-Now price.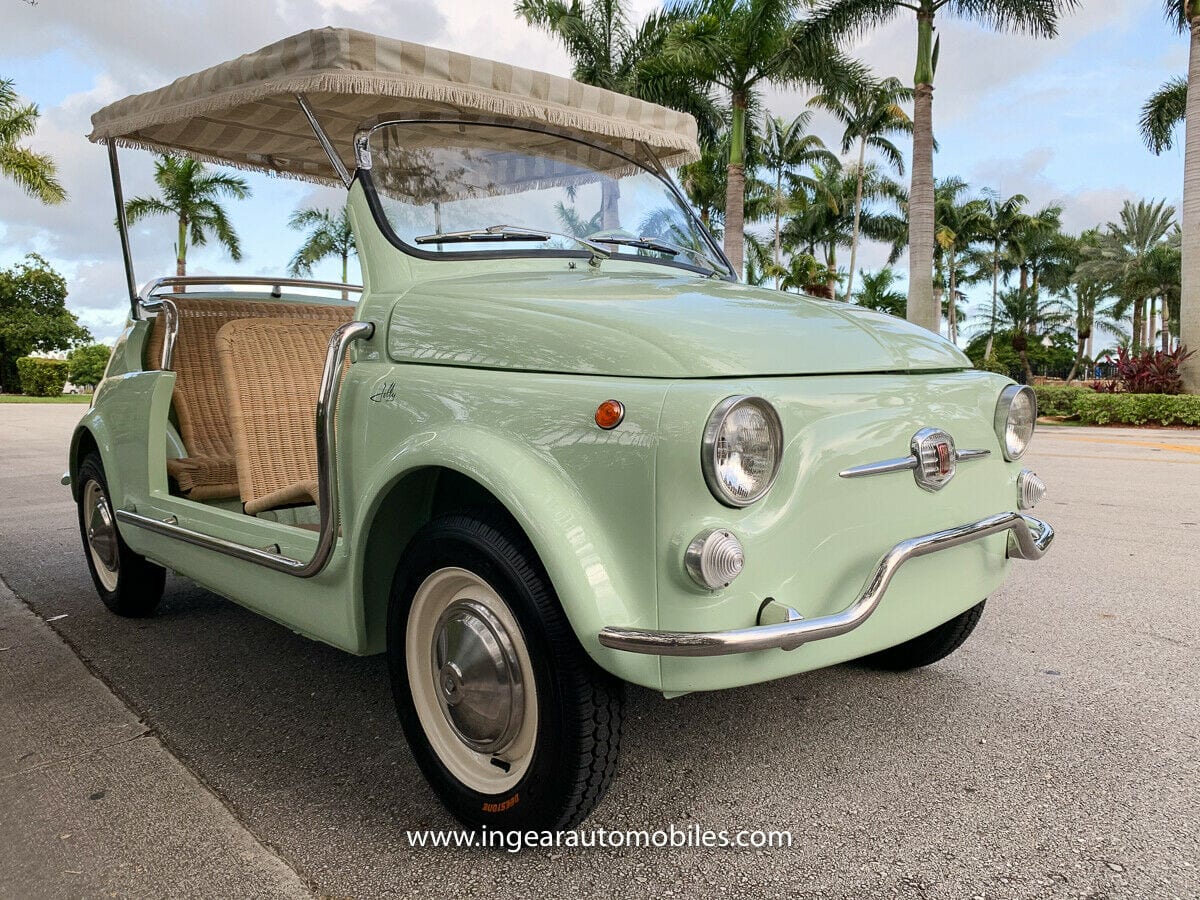 And don't forget the Mini Moke, an offroad Austin Mini. The Moke has been reborn as an electric car. You can buy one of those battery-powered Mini Mokes on eBay.
Back in the 1960s, Carlo Ferrari thought that Italy needed an off-roader. This mysterious figure followed through with a simple but rugged design featuring steel and riveted aluminum construction. The Ferves Ranger uses Fiat 500 components, such as the rear-mounted 18-horsepower, air-cooled half-liter engine. The Fiat 600 provides the independent suspension.
All but the body panels are readily available on eBay. There are vintage parts for the diminutive 600. If you're looking for vintage Fiat 500 parts, specify the year to 1959 or so. Otherwise, you might encounter components for the revived modern Fiat 500.
A Tiny Off-Roader
The Ferves Ranger has its following. Farms and vineyards put them into service in Italy. Limited power might bog down its performance. Fortunately, owners can easily push this small, lightweight buggy out of harm's way. 
There were both two- and four-wheel drive Ferves variants. Low gearing ensures that the Ranger makes maximum use of low-end grunt. It can be driven at walking speeds. The ground clearance was generous, despite the tiny wheels. 
Ferves vehicles were offered with a Jeep-type canvas top and removable doors. However, we don't see photos of those items in the eBay listing for this well-kept, low-mileage example. The windshield does fold down. 
The seller of the '68 Ferves—only the second owner in its half-century of life—has it garaged in Italy. It was completely restored in 2016. U.S. buyers will receive assistance with having the little jewel shipped from the Italian port of Livorno. You're not likely to see more than a handful in America.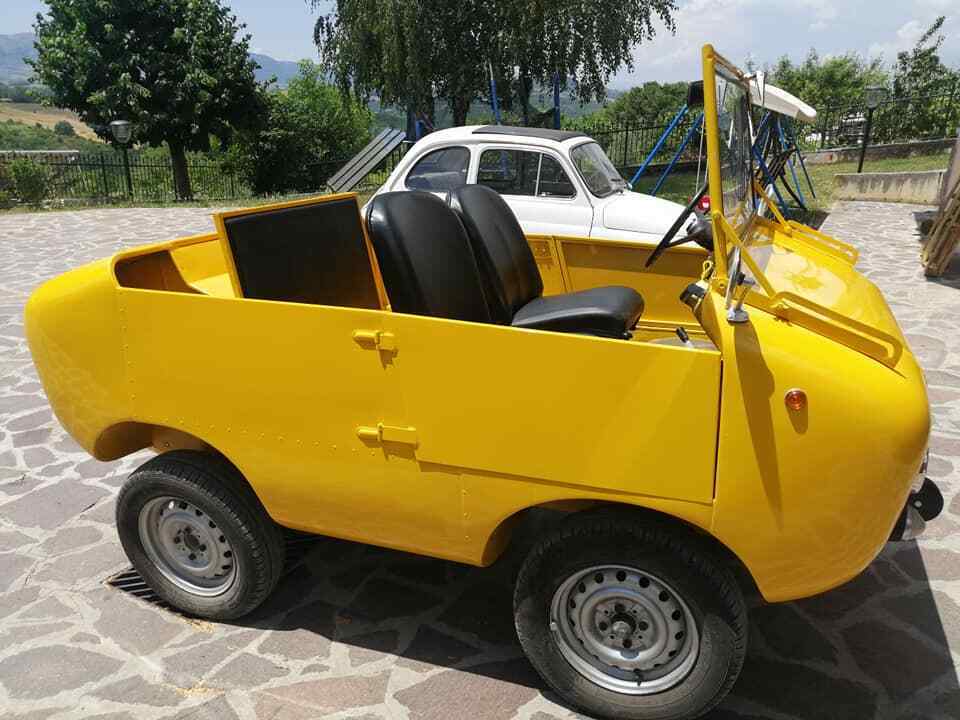 "The car is practically new," the owner says. "It has driven very few kilometers. The odometer shows less than 500." The restoration was probably based on deterioration in storage, not road wear. 
Regardless, it's ready for action now. "This Ferves Ranger is ready to tackle any task at hand, be it on- or off-road, either of which it will do with total uniqueness. It would be difficult to find a more charming yet capable little Ranger."