Cousins Everett and Clinton Cushman started building small engines for farm equipment in 1901. Their project grew into Omaha's Cushman Motor Works, which produced motors for everything from cream separators and concrete mixers to water pumps and wood saws.
But it wasn't until the 1950s that Cushman developed an enthusiastic fan base: for its innovative scooters and three-wheelers.
The extremely diverse Cushman product offerings included the mighty 9-horsepower Super Silver Eagle scooter now listed on eBay Motors.
The Silver Eagle was the top-of-the-line model in the Eagle range of scooters, produced for about 16 years.
The Cushman Super Silver Eagle looks like a scooter wanting to be a big motorcycle. It features a turnkey electric starter, saddlebags, turn signals, speedometer, windshield, and unique paint scheme.
A slick upgrade on these models is the buddy seat. What appears to be a storage box with a cushion on top does double duty as a hiding spot for items you need to carry, with the ability to comfortably tote a passenger for the ride.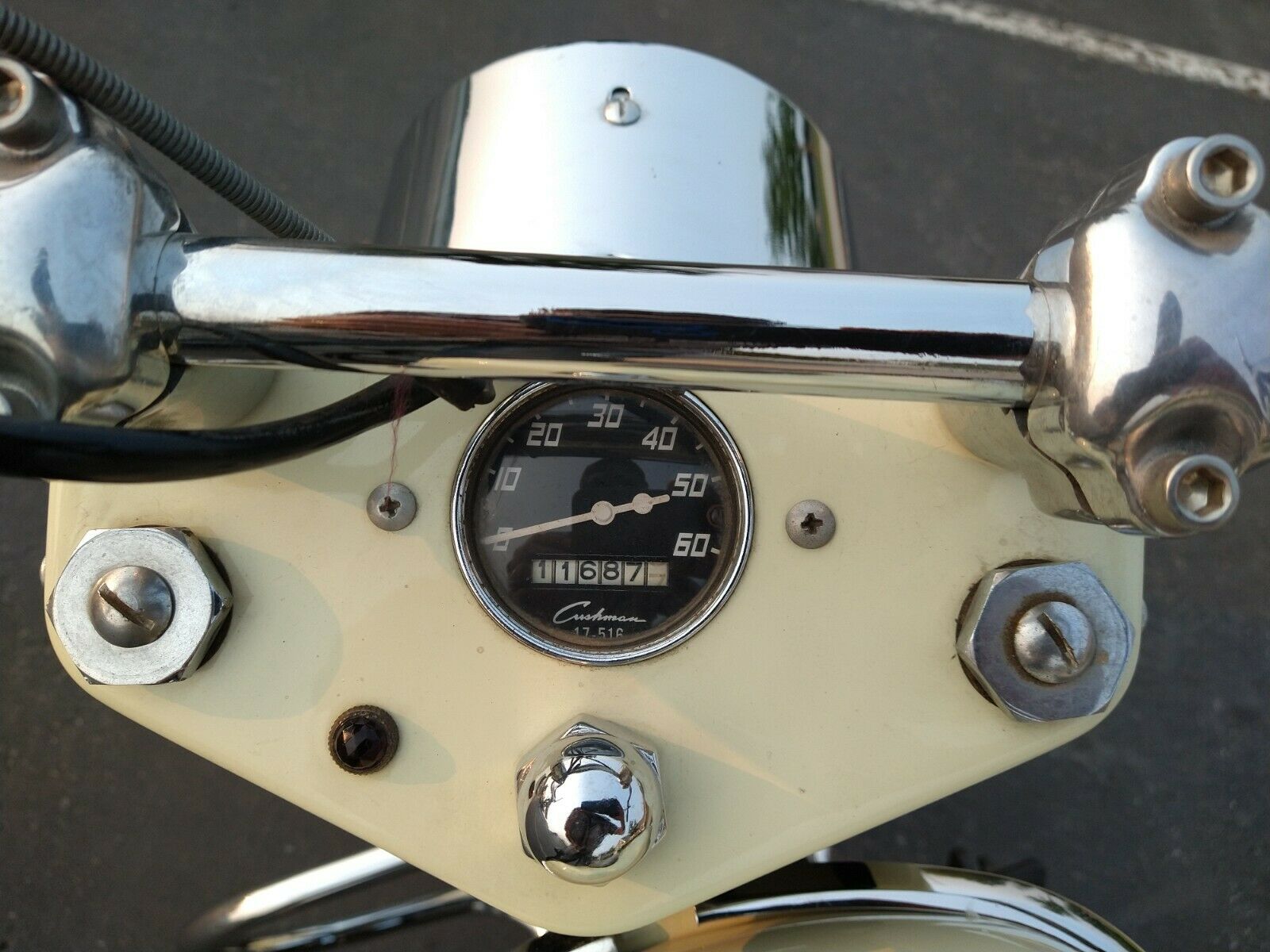 It's fun and wild. But what would you expect from a company that produced scooters designed to be dropped by parachute during the Second World War—and was the supplier of tiny vehicles used in Shriner parades?
It Goes 50 Miles Per Hour
In the 1950s, Cushman scooters started taking styling cues from Harley-Davidson and Indian motorcycles. Motors were supplied by the Outboard Marine Corporation, which had acquired the Cushman Motor Works in 1957.
The company continued to manufacture scooters until 1966, before pivoting to golf carts, downsized farm vehicles, and the three-wheel parking enforcement trucks used throughout the United States.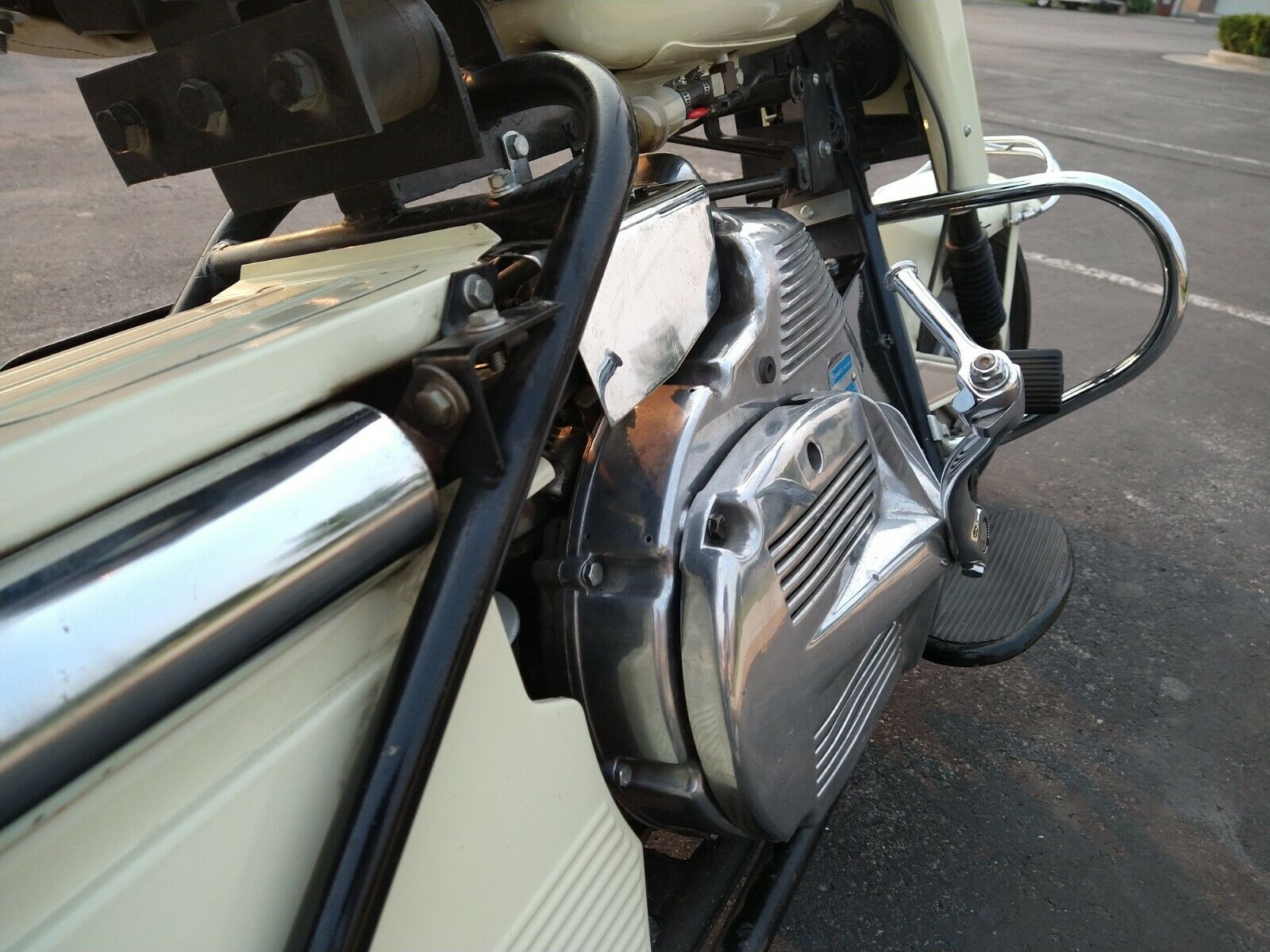 The powerplant for the Silver Eagle for sale on eBay is a marine-based OMC overhead valve, air-cooled single cylinder. Its two-speed transmission puts those nine ponies to work, using a foot clutch and a hand-shift lever. The maximum speed of this scooter is reportedly about 50 miles per hour. Cushman focused its marketing efforts on fuel efficiency—claiming 75 miles per gallon and an ultra-low penny-per-mile cost of operations.
The suspension has telescopic forks up front and a rear swingarm. The stopping power of this little scoot is provided by drum brakes in both the front and rear. The 10-inch wheels came standard with Cushman 100 tires.
Mint-Condition Vintage Scooter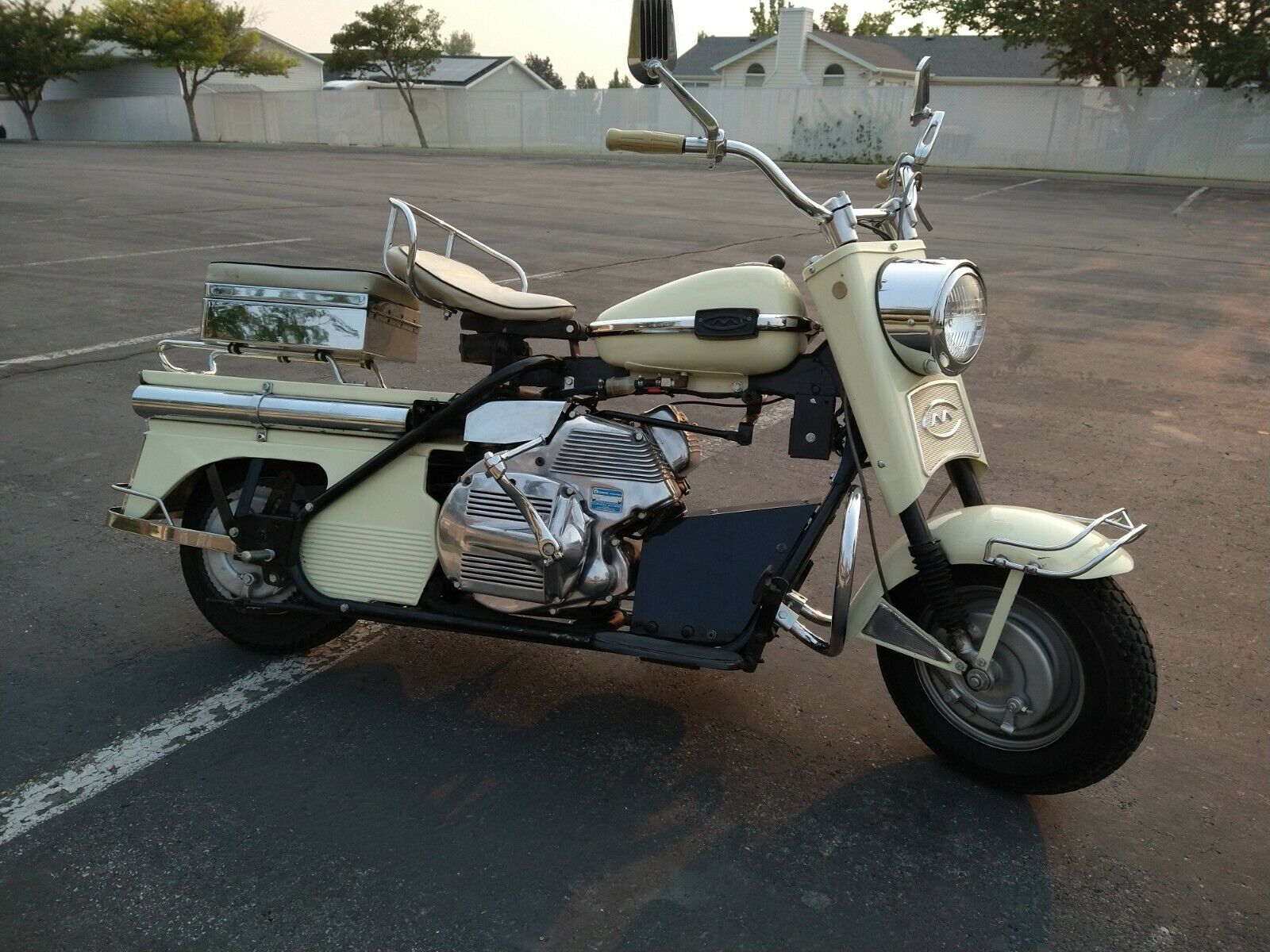 These days, the Georgia-based Textron company continues to produce golf carts with the Cushman badge. But the brand is best known among vehicle enthusiasts for its vintage scooters. You might think of them as a mid-century precursor to the popular scooters, mopeds, and other people-movers in use in cities across the country.
The cream-colored Super Silver Eagle listed on eBay is a wonderful example. The seller notes a few minor cosmetic flaws, including paint loss around the gas filler. Otherwise, it's a mint-grade representation of the heyday of Cushman scooters—with all its bells, whistles, and shiny chrome finishes. The styling is impeccable. Best of all, as the seller notes, it's a vintage 60-year-old Cushman scooter that still starts right up every time.