In recent years, Dodge made a push to "Hellcat all the things"—releasing a set of ultra-powerful coupes, including 700hp-plus versions of the Challenger, Charger, and even a Hellcat-powered Durango SUV.
However, Stellantis—formerly Fiat-Chrysler—has neglected the cry from MOPAR fans to turn the modest and utilitarian Chrysler Pacifica minivan into a Hellcat-powered family hauler. Could you imagine the carpools to soccer practice? Alas, Dodge engineers said they couldn't make it work.
But take heart, speed freaks. The idea is not dead. It was revived by YouTube sensation Freddy "Tavarish" Hernandez, who is building a Hellcat Pacifica. He shared a first look at the eBay Motors New York Auto Parts Show, held at the Classic Car Club Manhattan.
Hernandez said:
"It's the most insane build I've ever done."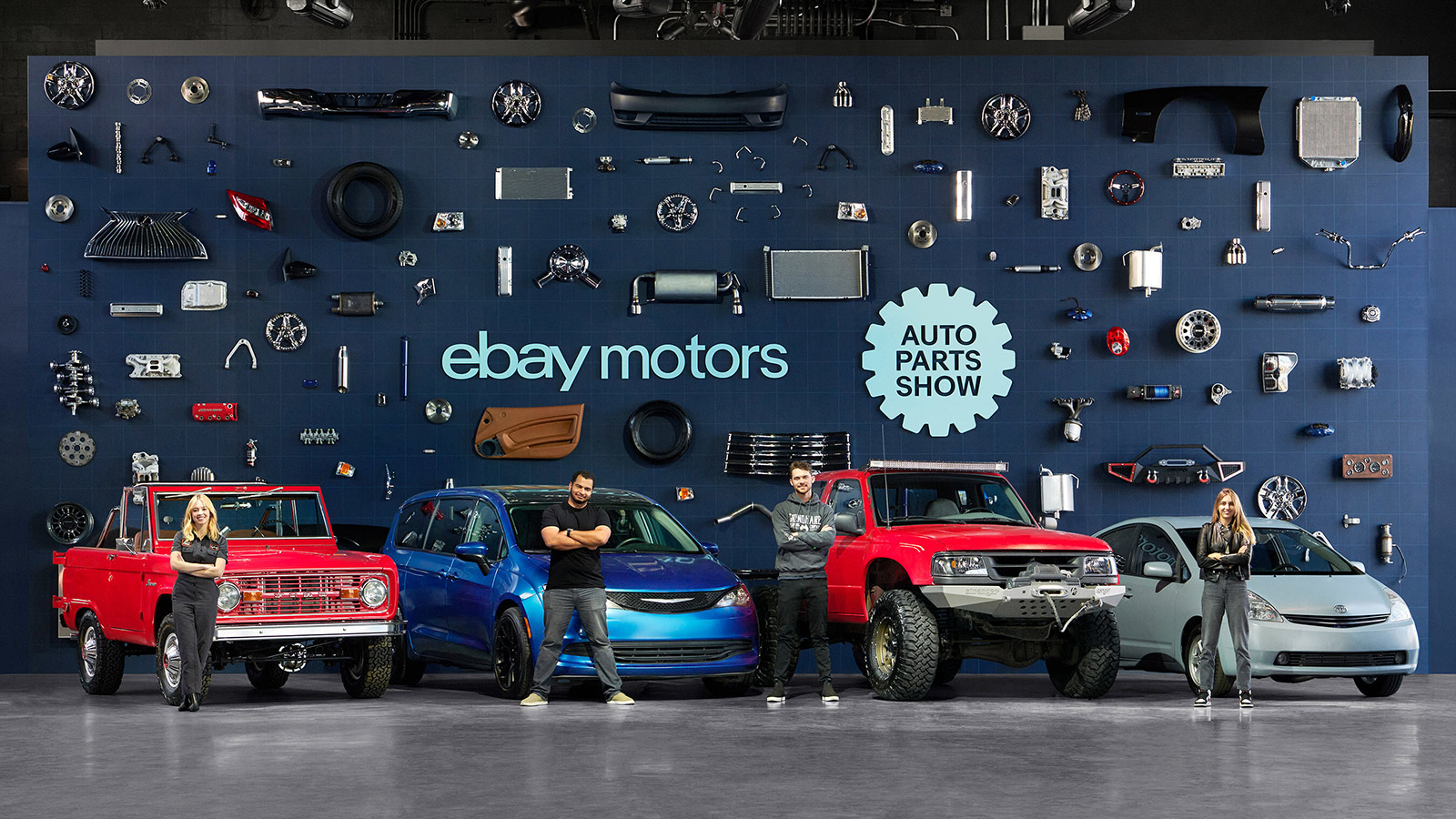 A Surprising Love of Minivans
In his videos, Hernandez buys and modifies depreciated used performance and luxury cars. He specializes in turning everyday vehicles into new high-speed monsters.
Despite what you might expect, Hernandez likes minivans, especially the Chrysler Pacifica. He appreciates the size, reliability,  affordability, and its raw potential for transformation. But it wasn't until he discovered drawings of a Hellcat Pacifica circulating the web that he decided to make the purchase and get to work.
The images depicted a relatively standard Pacifica. But, of course, Hernandez saw that as an opportunity and decided to begin transforming the conventional Chrysler into a bonkers rubber-burning minivan. That starts with transplanting a supercharged 800-hp V-8 engine into the Pacifica. Next, Hernandez will mod the exterior to match the fire-breathing powertrain. He plans to outfit the minivan with a new scoop hood, fender flares, and new Bronze Hellcat Wheels.
Hernandez said:
"I never bought a new car in my life, and I don't plan to start now. eBay is my go-to when I need to find a part to keep any of my many projects purring like the day they were bought, even the ones that are more than 30 years old."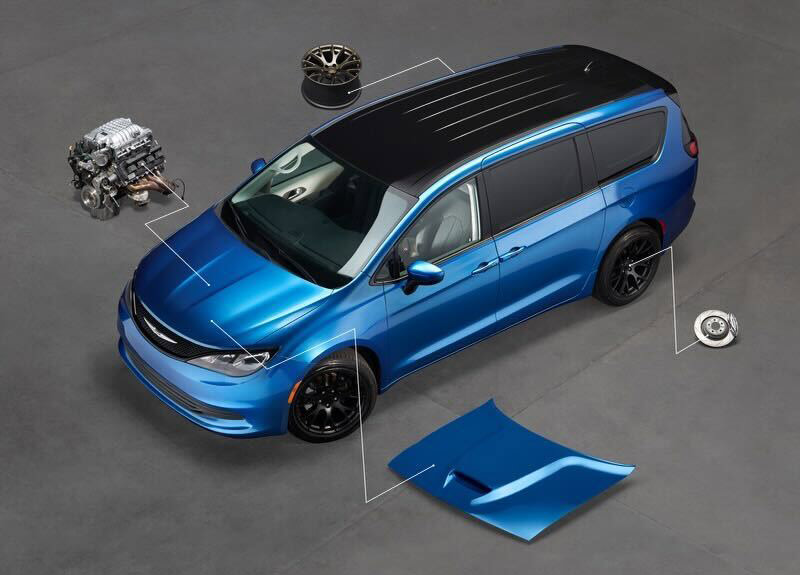 The Hellcat Pacifica build, dubbed, "The Family Muscle Car," drew a crowd along with other Re-Concept Cars at the inaugural New York Auto Parts Show. Tavarish intends to finish the build later in the year and debut at the 2022 SEMA Show.
Notable parts used by Hernandez for the souped-up minivan:
Check out more about the New York Auto Parts Show.