The new Ford Bronco goes on sale in early 2021. Anticipation among off-road enthusiasts is already at a fever pitch, with Bronco fans chomping at the bit for it to reach dealers. Meanwhile, if you love of the old-school Bronco, then maybe you've been prowling eBay Motors. The question begs: Should you wait for the Bronco redux or consider one of the classics on eBay Motors? 
Bronco Power Play
The new Bronco, unveiled in July 2020, delivers performance and off-road capabilities that the original can't match. It's a daily driver with the ability to tackle the most challenging trails.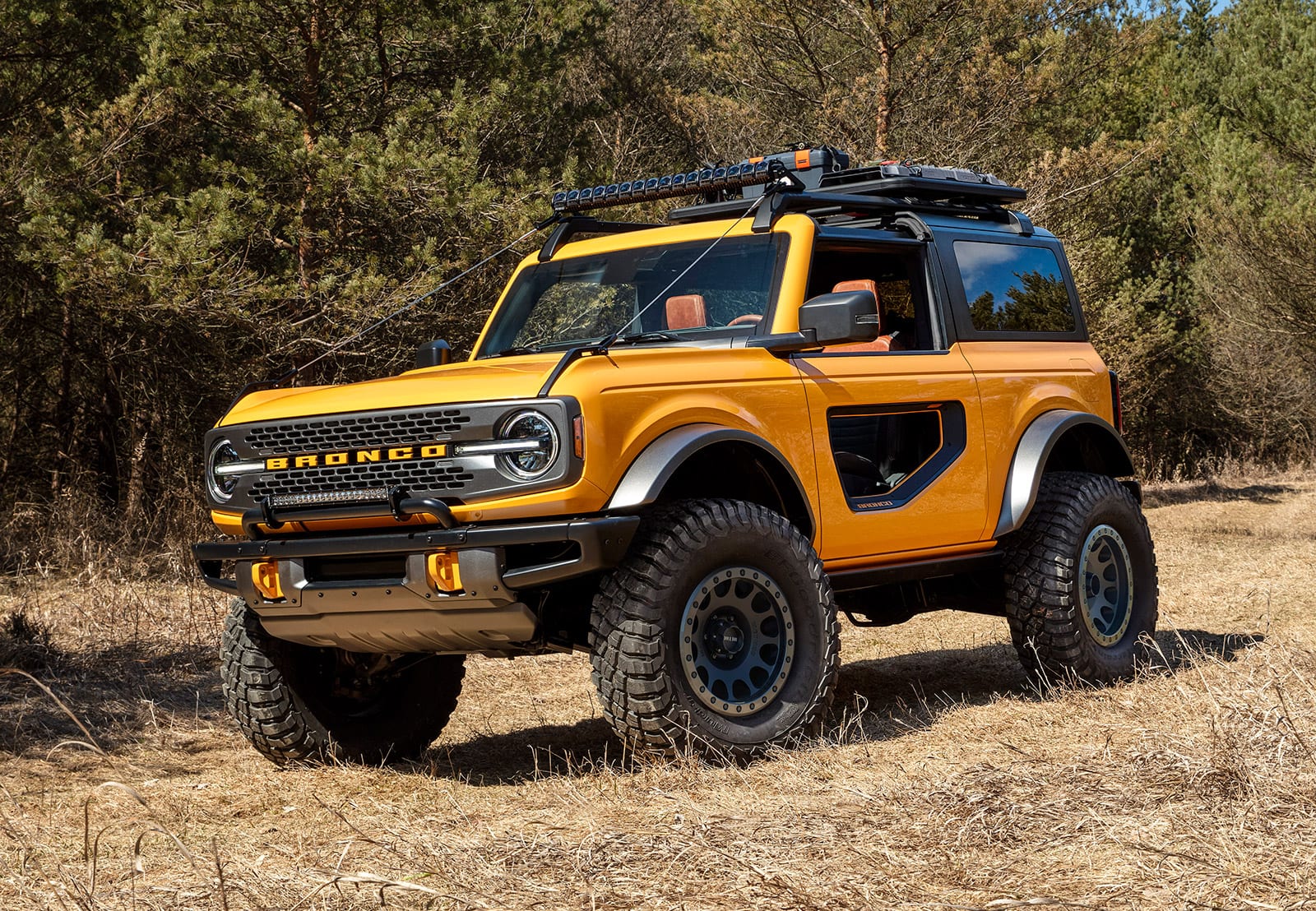 On the other hand, the first-gen Bronco is underpowered by today's standards. Its 170 cubic-inch straight-six base engine produced a scant 105 horsepower and 158 pound-feet of torque. Compare that with the new base 2.3-liter EcoBoost four-cylinder engine, which will deliver 270 HP with 310 pound-feet of torque. That's twice the grunt. 
Check out what a 1967 example looks like in the driveway and under the hood.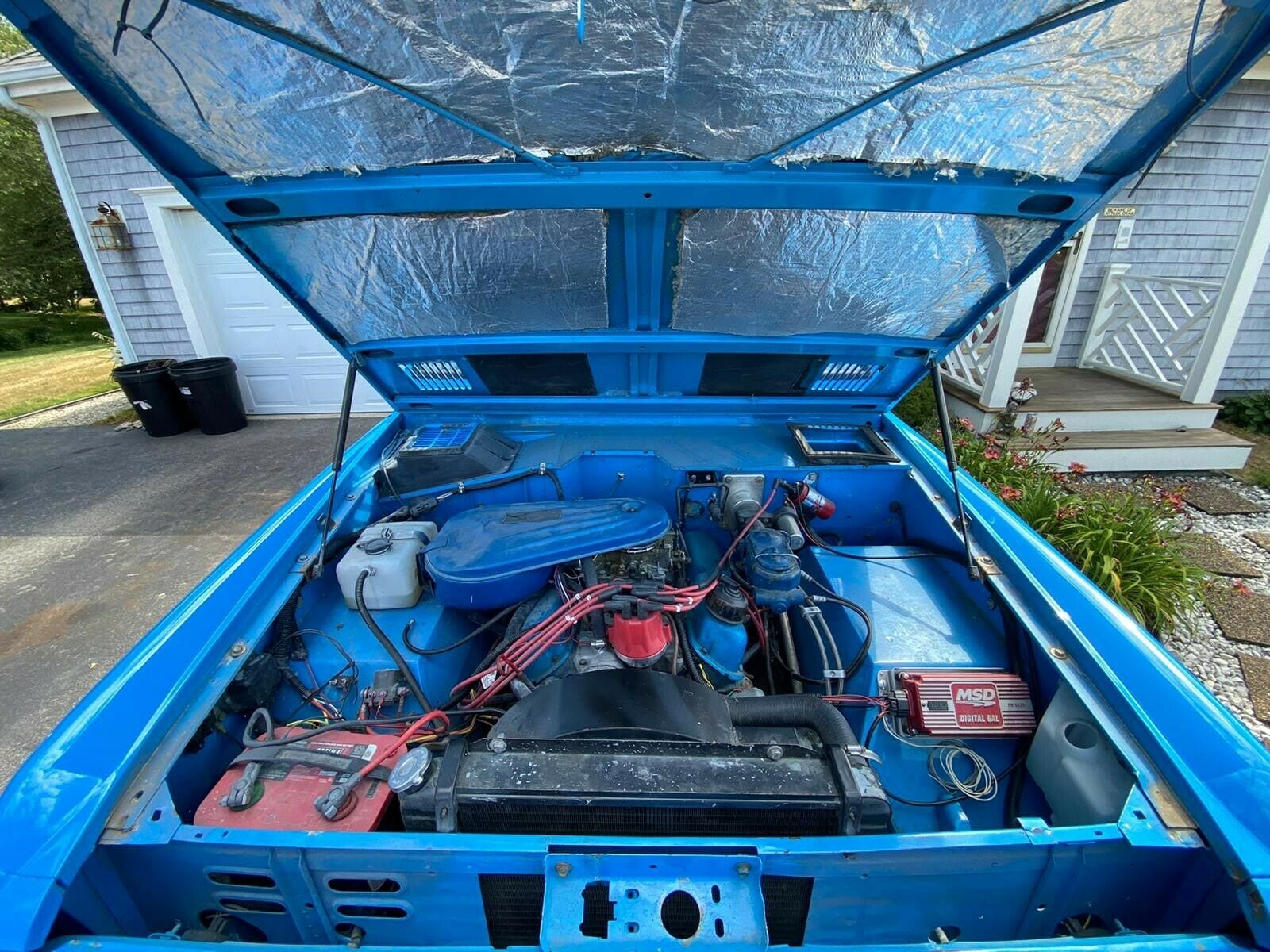 A Tale of Two Transmissions
Comparing the four-wheel-drive systems of an early Bronco versus the 2021 version is like judging the Flintstones versus the Jetsons. The classic Bronco carried a three-speed manual or automatic. Meanwhile, the new version uses a seven-speed manual or ten-speed automatic. 
The new model is engineered to deliver "Go Anywhere Any Time (GOAT)" capabilities to everyone. It provides push-button convenience and cruise-like Trail Control for the noobs. Here's the 2021 Bronco and a 1968 Classic Bronco.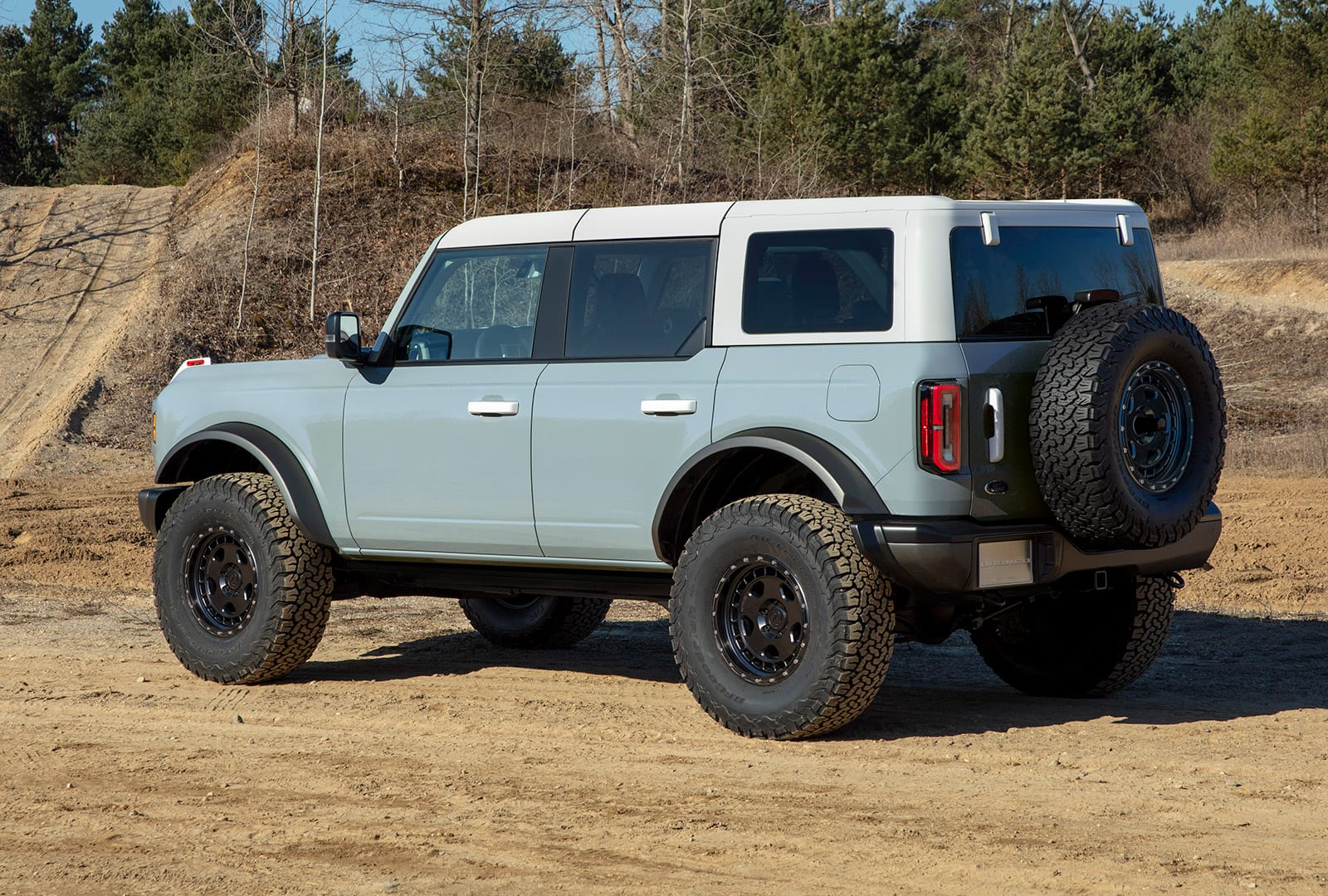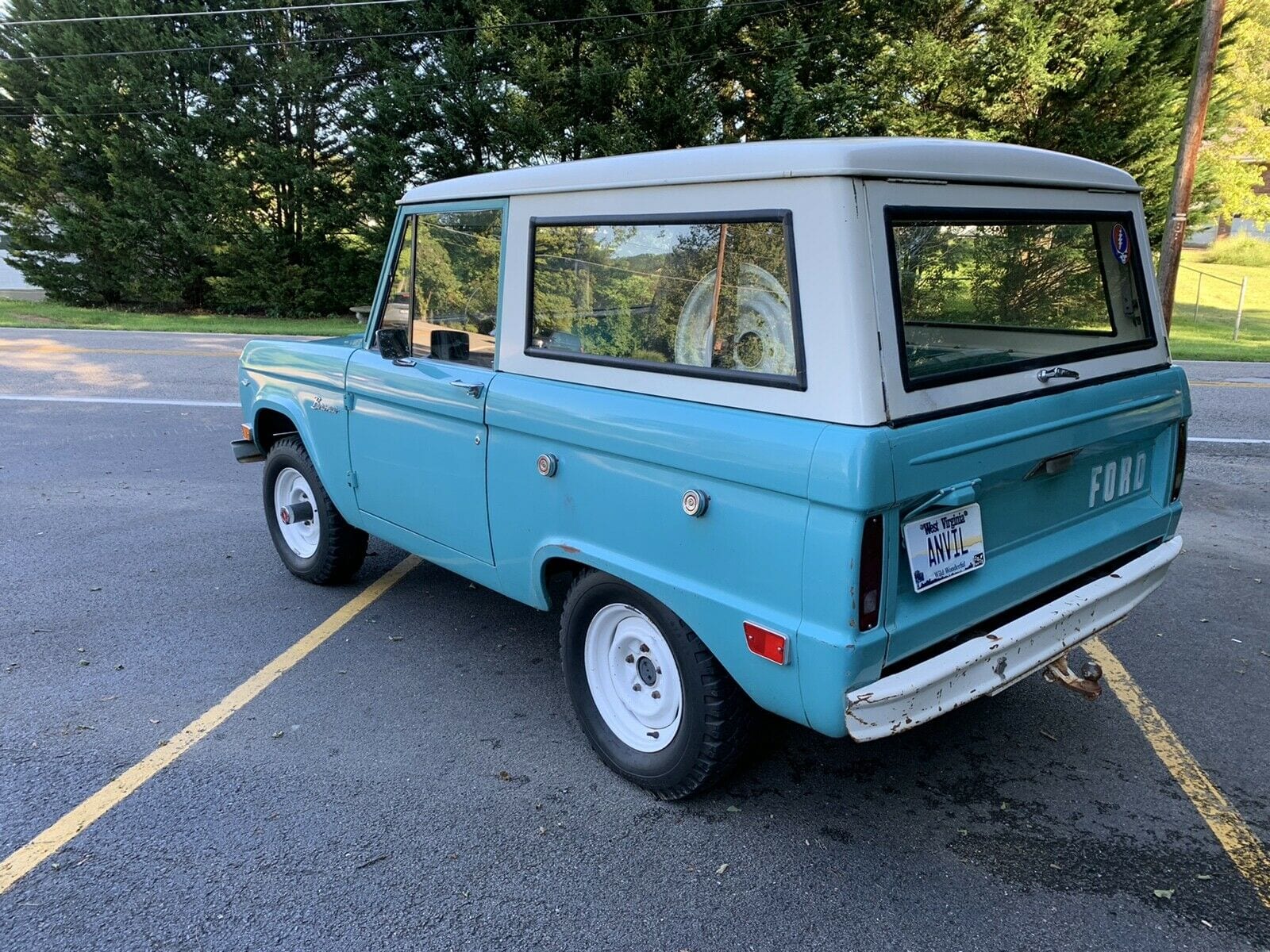 Early Bronco Simplicity vs. New Bronco Comfort
When it comes to creature comforts and in-cabin technology, the difference between old and new two couldn't be starker. The new Bronco offers an available 12-inch infotainment system, off-road navigation, and 360-degree cameras. When's the last time you were stuck listening to an AM radio through a single 1960s-era speaker?
That said, the early Bronco has simplicity and style that makes the new generation look more like a smart phone than a rugged off-road vehicle. The pureness of an early Bronco can't be replicated with a brand new production vehicle. To be fair, that's primarily due to today's safety and emissions requirements. 
Take note, fans of the vintage Bronco: It takes skill to pilot the original on the trail—and grit to drive it on the street. Heated seats? Fuggetaboutit. Freedom from the high-tech world? Oh yeah.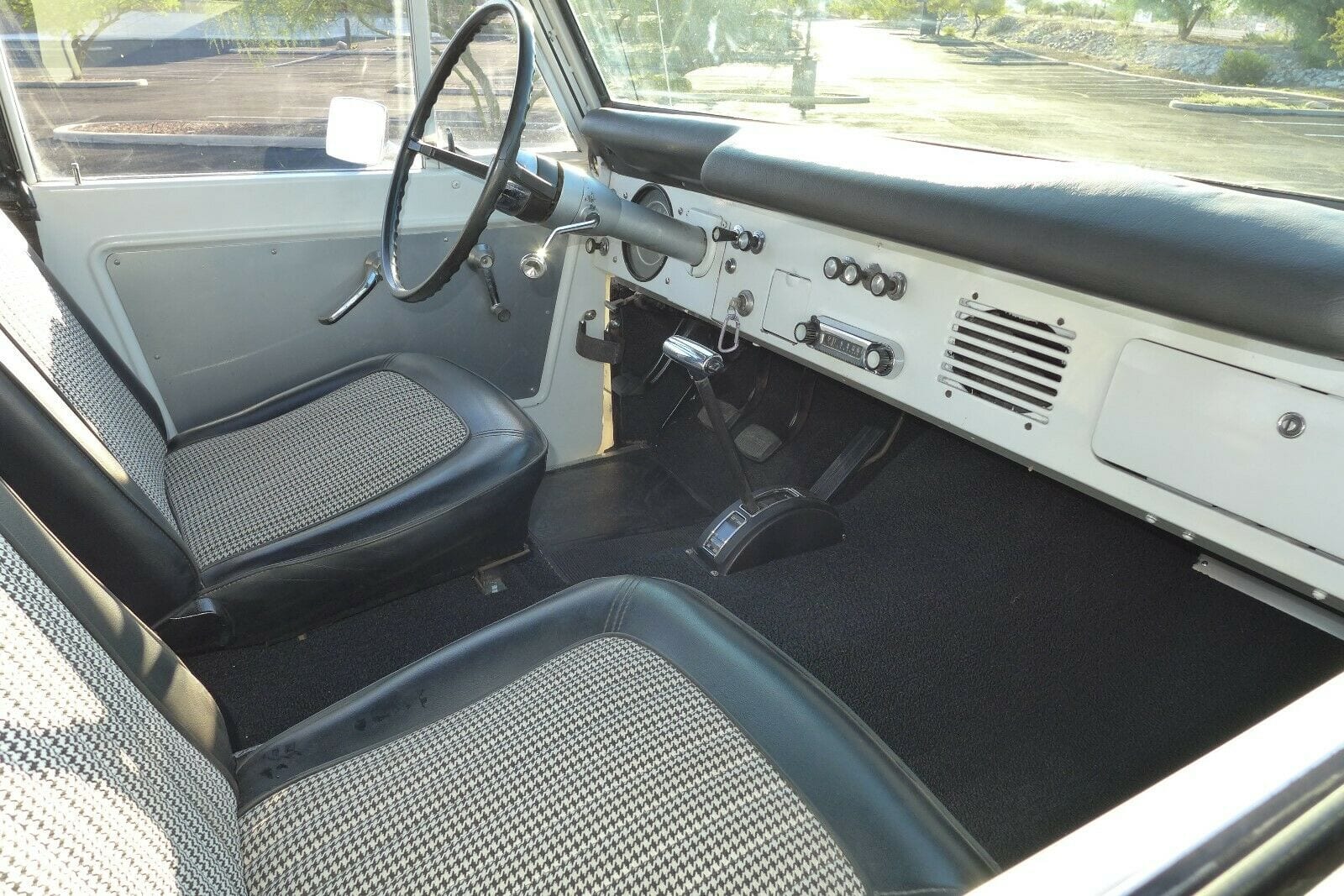 Classic Broncos For Sale
The first-generation early Bronco (1966 -1977) is the most coveted. It's also the rarest on a year-by-year basis, with production peaking at about 26,000 units in 1974. 
The price of classic Broncos has skyrocketed over the years. When launched in 1966, Ford's little ute carried a modest sticker price, starting at slightly around $2,200. It's a different story these days, with nice drivers fetching 15 times that amount. A soup-to-nuts restored Bronco can run for $80,000 or higher. 
The sky's the limit with restomod Broncos cracking the six-figure mark with ease. While it's difficult to predict future prices, it's tough to envision a well-kept vintage Bronco losing value. This red 1967 Bronco restomod has a Buy-It-Now price of $79,500 today. What it's worth in the coming years is anybody's guess.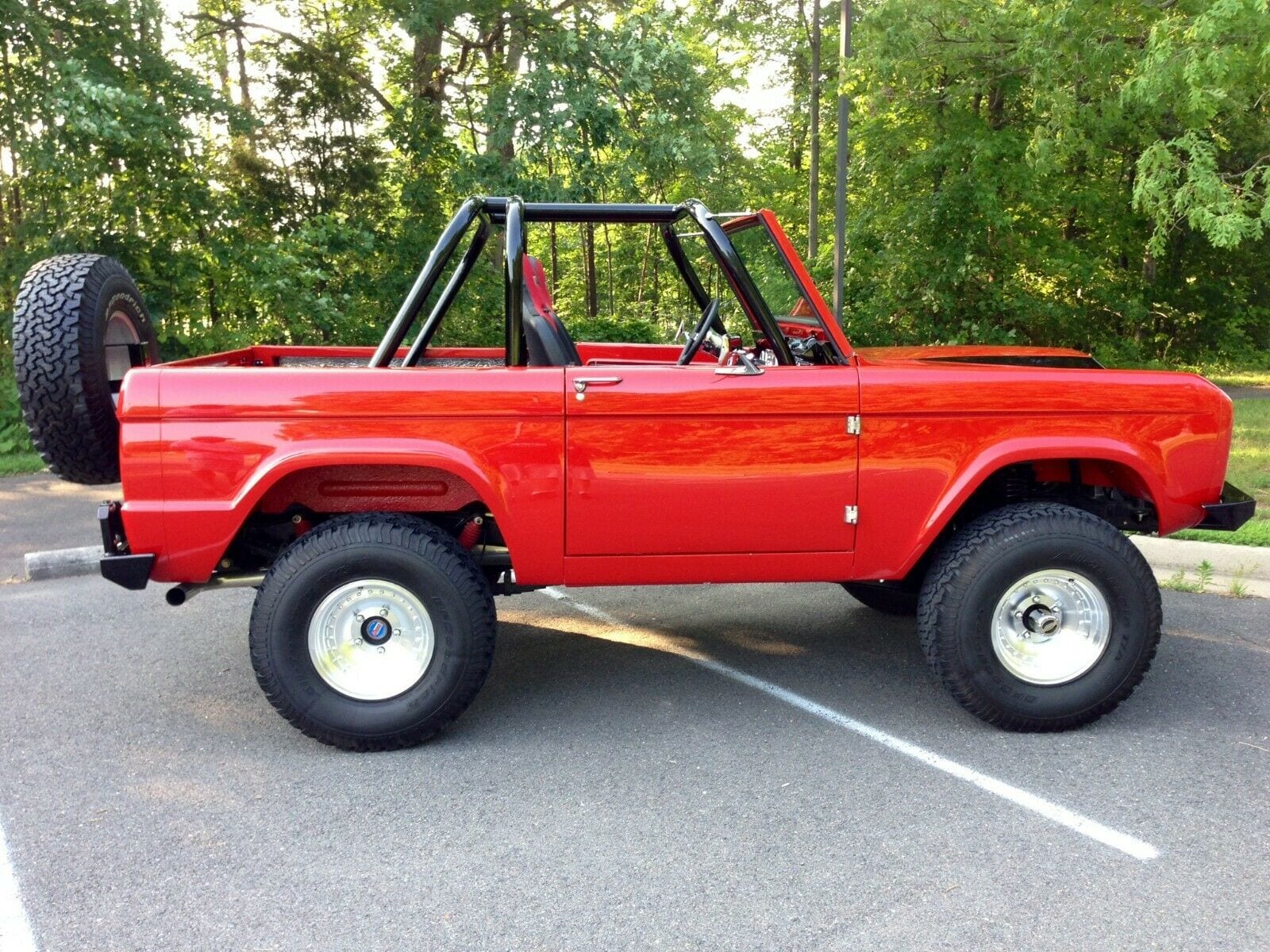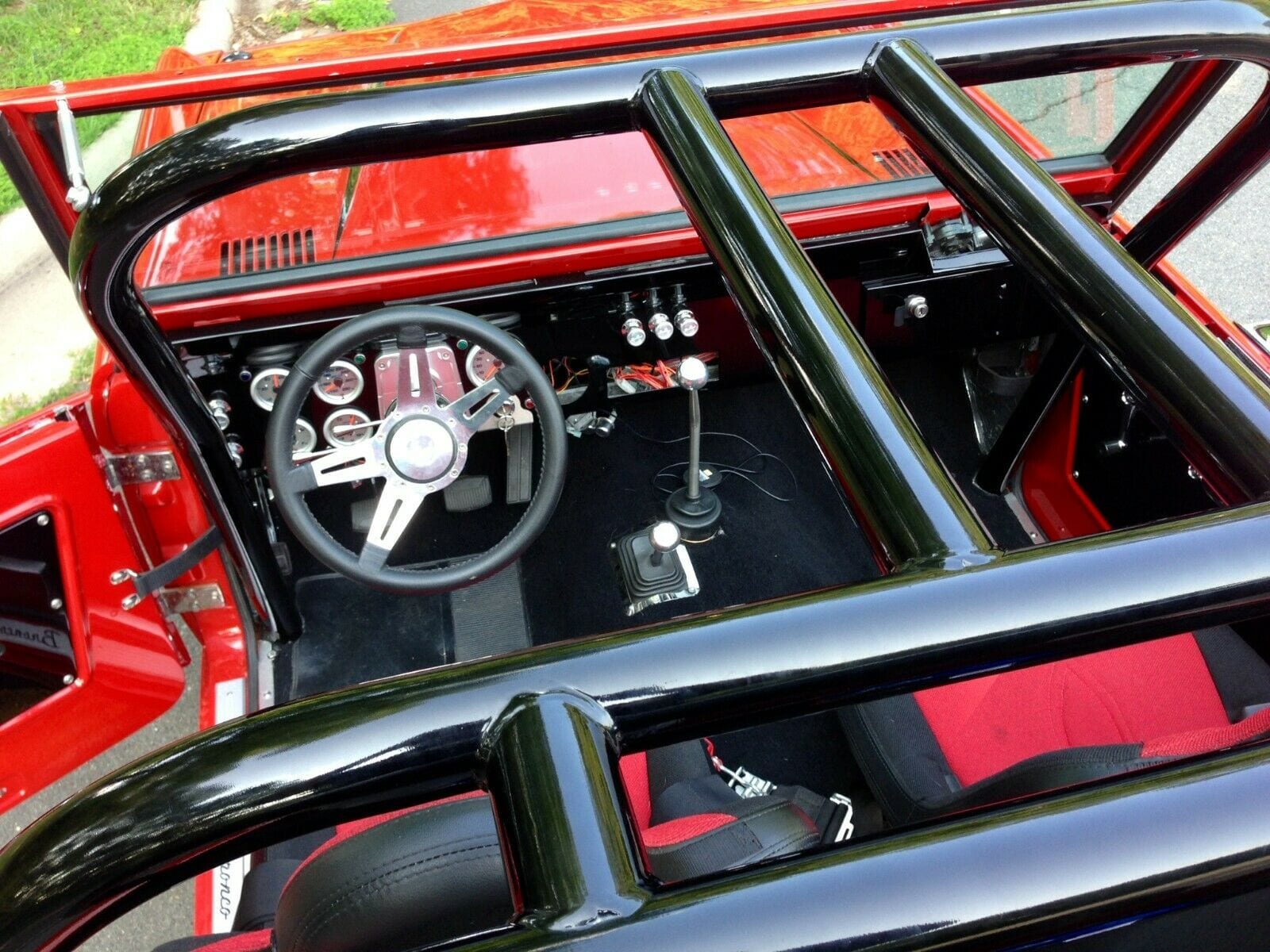 The game plan for folks with sufficient disposable income: Tuck the early Bronco away in the garage for special occasions. In the meantime, drive the new Bronco. With a base price of $29,995, the new model begs to be built and driven—not parked and pampered. 
Aftermarket Bronco parts are plentiful, and the possibilities for modification endless. While the 2021 model delivers off-road competence right off the lot, Bronco suspension kits are (and will always be) popular.
Bronco Restomod?
Choosing between a traditional restoration and a restomod is a philosophical decision. Going the conventional route can be less expensive. However, restomods allow for endless customization. If you're not satisfied with a straight-six and a three-speed manual, swapping out the original drivetrain is a must-do.
For inspiration, check out this tasty hot ginger metallic traditionally restored 1974 Bronco. It's equipped with the original carbureted 302 cubic-inch V-8 engine, an automatic transmission, and all original sheet metal. The seller, Hanksters Hot Rods of Homer City, Penn., includes a 12-month/12,000 mile warranty. This early Bronco is listed at US $54,900. (Again, unlike a depreciating new model, this restored Bronco could be worth more next year.)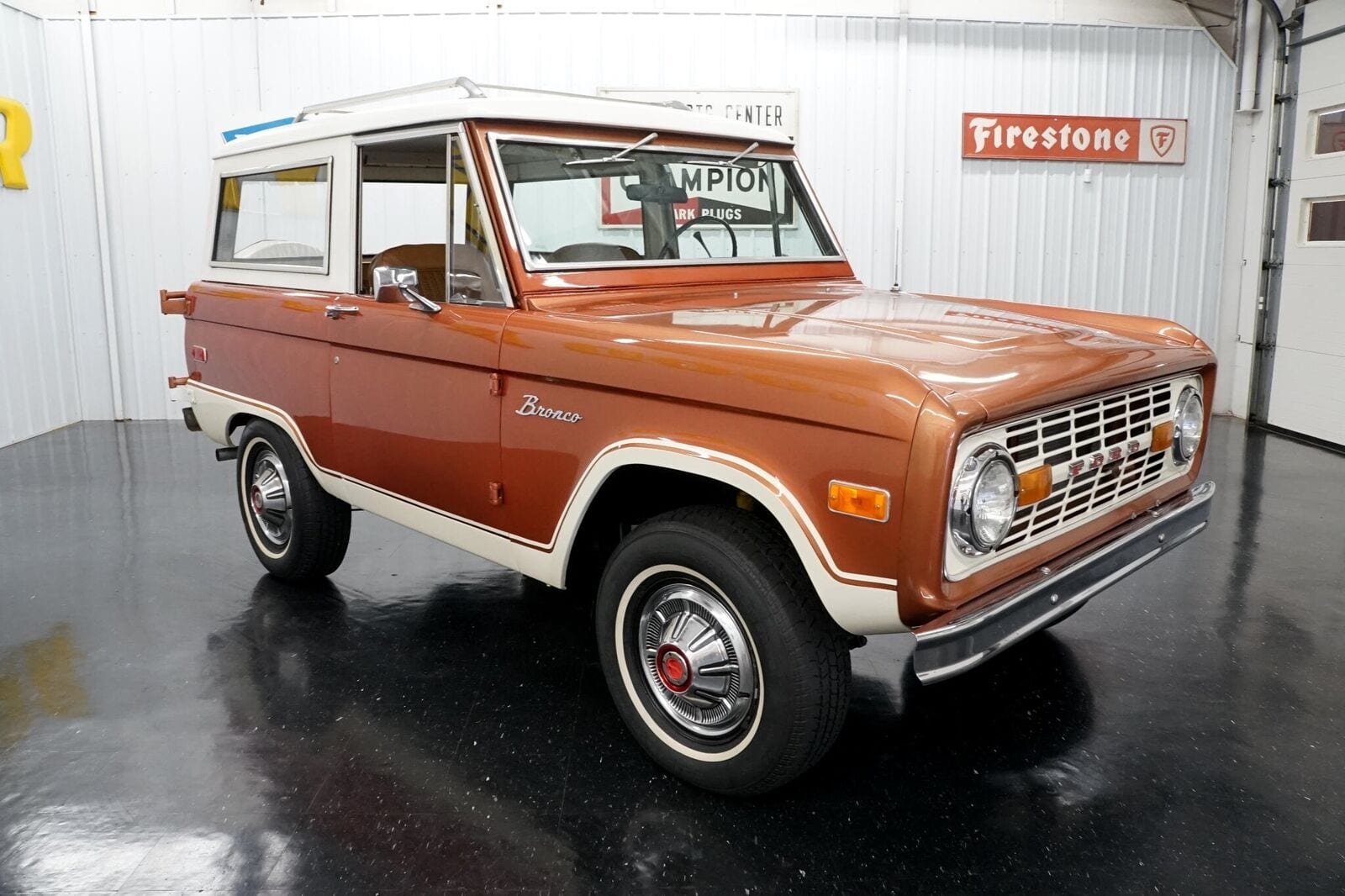 For comparison, Vintage Broncos had listed a 1974 Bronco restomod built from the ground up in its Atlanta shop. (The listing ended on Sept. 11.)
The '74 Bronco uses almost all brand-new parts, including Wilwood power disc brakes, Vintage Air AC/Heat, and Amp Research retractable power steps. Buyers could choose a fuel-injected 5.0-liter crate V-8, with either an automatic or five-speed manual. Having a custom Bronco built to your specifications ensures that you get what you want.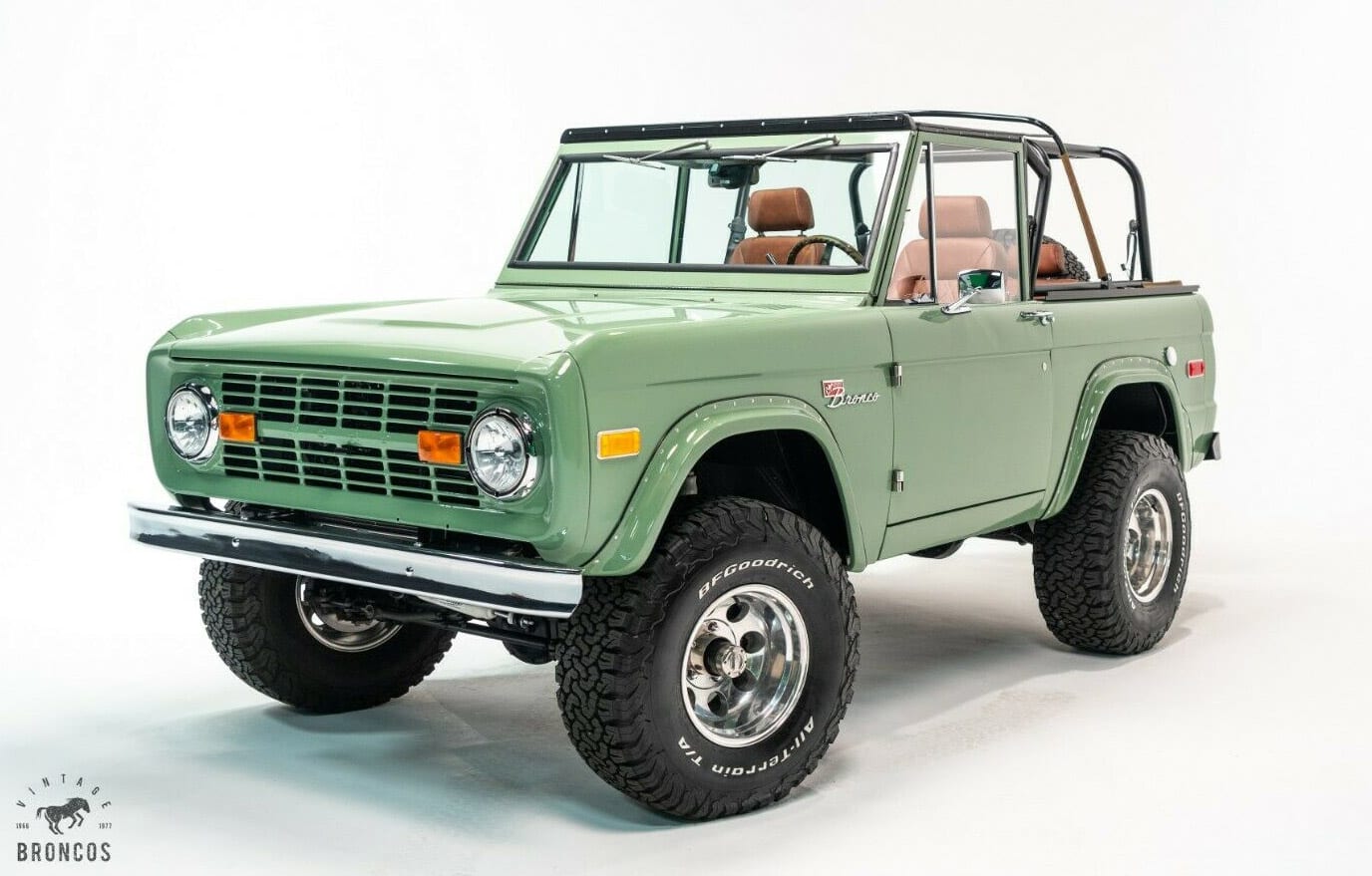 Early Broncos are excellent project vehicles. Parts are plentiful, the options are endless, and they're relatively easy to work on. While prices are high on first-generation vintage Broncos, deals can be found on subsequent model years. 
Sales grew exponentially when the second-generation entered the fray in the 1978 model year, with production peaking at more than 100,000 units. If you're going to build a Bronco to bash, also consider a second-generation (1978 – 1979) or third-generation (1980 -1986) model.
Feast your eyes on all the classic early Broncos available on eBay.