A core belief in Buddhism is the impermanence life. Death is viewed as a lesson for the living—testing the ability for mourners to let the deceased move on to another life or to reach state of enlightenment. What does this have to do with cars? Well, as part of some modern Japanese funeral rituals, the deceased is carried to his or her resting place in what might be described as a highly decorated temple on wheels, like this gorgeous original 1983 Toyota Crown hearse now for sale on eBay.
It's rare to see one in North America—so it's delightful to see an original example with low miles and no rust. The hearse displays the characteristic high degree of workmanship in copper and brass.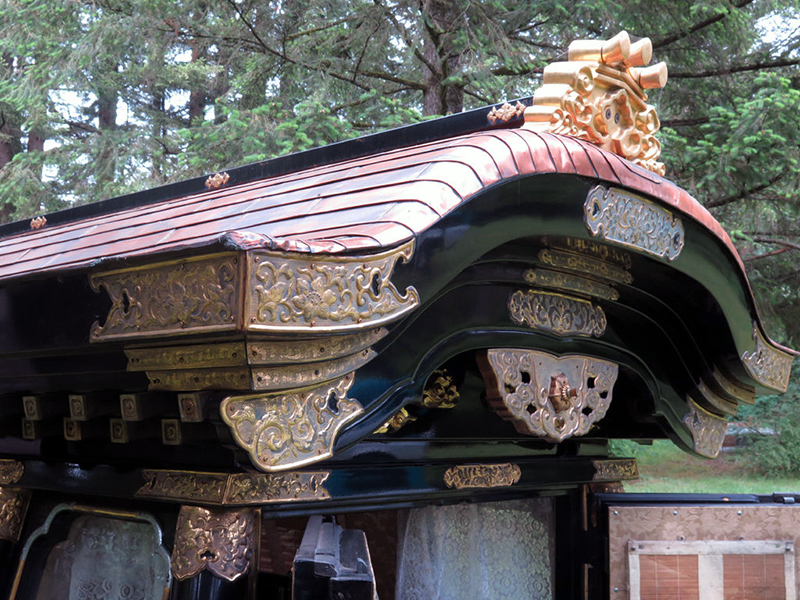 In Japan, mourners also use the so-called foreign style of hearse that are common in the United States. But the 1983 Crown follows the Japanese approach in which the roof is cut away starting with the front windows going back, and the interior features are stripped down. Sometimes, the Nagoya style is used in which the entire vehicle is decorated—while other vehicles simply modify the top half of the vehicle, considered the Tokyo style.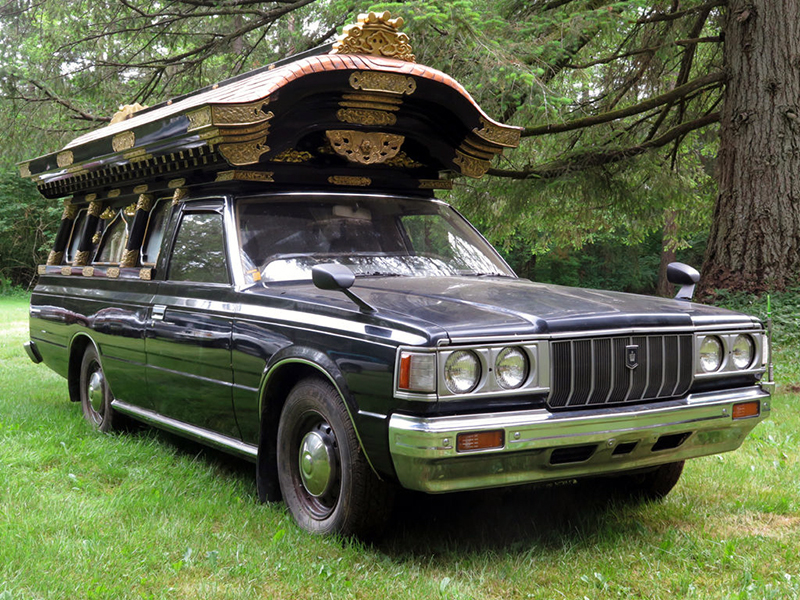 Large sedans are usually used for these hearses—although sometimes pickups and minivans are the basis. Toyota's Crown, as the company's flagship line of full-size luxury sedans, is an ideal platform. Introduced in 1955, the Crown is the longest running passenger-car nameplate for Toyota. The Crown is currently in its 14th generation. In Japan, it is well known as a model used for transporting government officials or as a taxi cab. In the United States, the Crown platform has been exported in the form of the Corona, Cressida, and Avalon models—as well as the Lexus GS.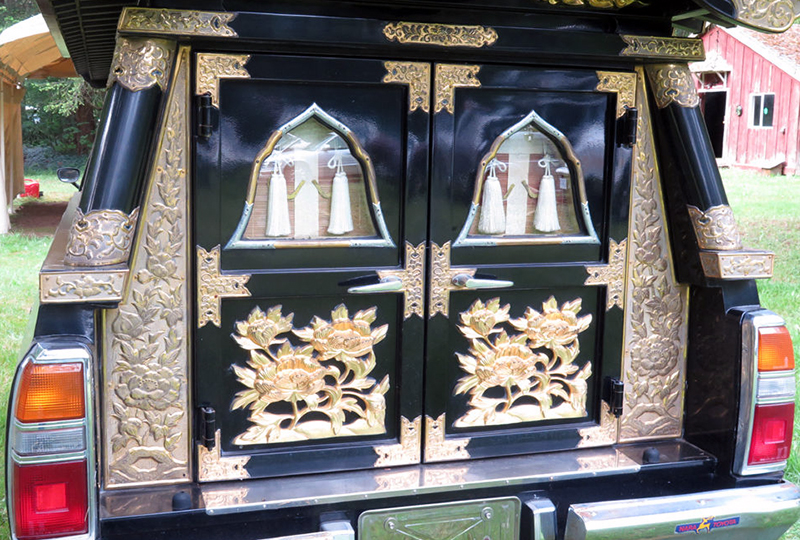 American market vehicles such as the Lincoln Town Car and Cadillac DeVille, which are otherwise fairly uncommon in Japan, are also converted to hearses in both the Nagoya and Tokyo styles. The culture of cars can be fluid and unpredictable. For example, American gearheads have also been known to customize a hearse for quasi-spiritual purposes, even if not for funerals. In fact, this Cadillac hearse, now for sale on eBay, shows how a meaningful these vehicles can be. In an homage to hot rods, the owner put in a new 502 V8 engine complete with a blower and matching red pin striping and flare licks— as well as a powerful audio system and shag carpeting on the inside.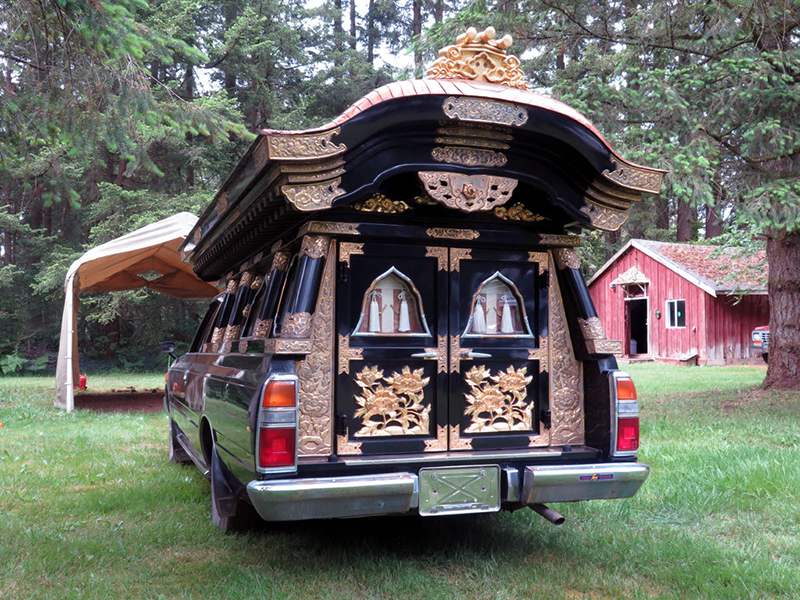 Of course, the Japanese hearse for sale now, follows traditional forms and purposes. It's a right-hand drive vehicle with a straight six-cylinder engine with a 2.8-liter engine and four-speed transmission. The decorated vehicle—which is currently located in Vancouver, British Columbia near the US border—starts up immediately and runs smooth, according to the seller. Whether or not that's true probably depends on karma.