The 2007 post-apocalyptical action thriller, I Am Legend, featured Will Smith navigating through a virus-ravaged New York in a bright red 2007 Ford Shelby Mustang GT500. (Sadly, life imitates art.) The same gorgeous Shelby GT500 movie car is now available on eBay Motors—just in time to lift your spirits during these challenging times. 
The film production fleet included half a dozen Shelby GT500s. The one for sale on eBay is the "hero car" used for close-ups in I Am Legend. The other five cars were returned to Ford when filming wrapped and likely destroyed. The Shelby GT500 you see is the sole survivor.
The sale includes a full packet of documents, revealing the role of Ford's now-closed Manhattan Automobile Company in delivering the vehicle. The car title denotes Picture Cars East, the famed supplier of movie cars since 1974.
The filming process put the other GT500s through abuse. But this scrumptious Torch Red GT500 had light use by Will Smith. The engine bay brims with the standard GT500 5.4-liter supercharged V-8 engine, factory rated at 500 horsepower and 480 pound-feet of torque. 
Motor Trend achieved a 4.5 second zero to 60-mph time, with a factory-supplied 2007 GT500. Back in the day, the Mustang completed the quarter miles in 12.6 seconds at 114.2 miles per hour. 
Only about 2,150 Torch Red GT500 coupes were produced in the 2007 model year, making it the second most popular color (after classic white). 
A Blockbuster Vehicle
Hollywood always turns up the dial on excitement. So the production company tweaked the GT500's performance with a Diablosport Predator programming tuner, which is included. A Dynojet printout shows the engine exceeding the factory levels without resorting to extra bolt-ons.
A Concourse-quality 2007 Shelby GT500 has an average value of around $41,000. But this 2007 Ford Shelby Mustang GT500 is anything but average. Its co-star role in I Am Legend helped the movie achieve a worldwide gross exceeding $585 million.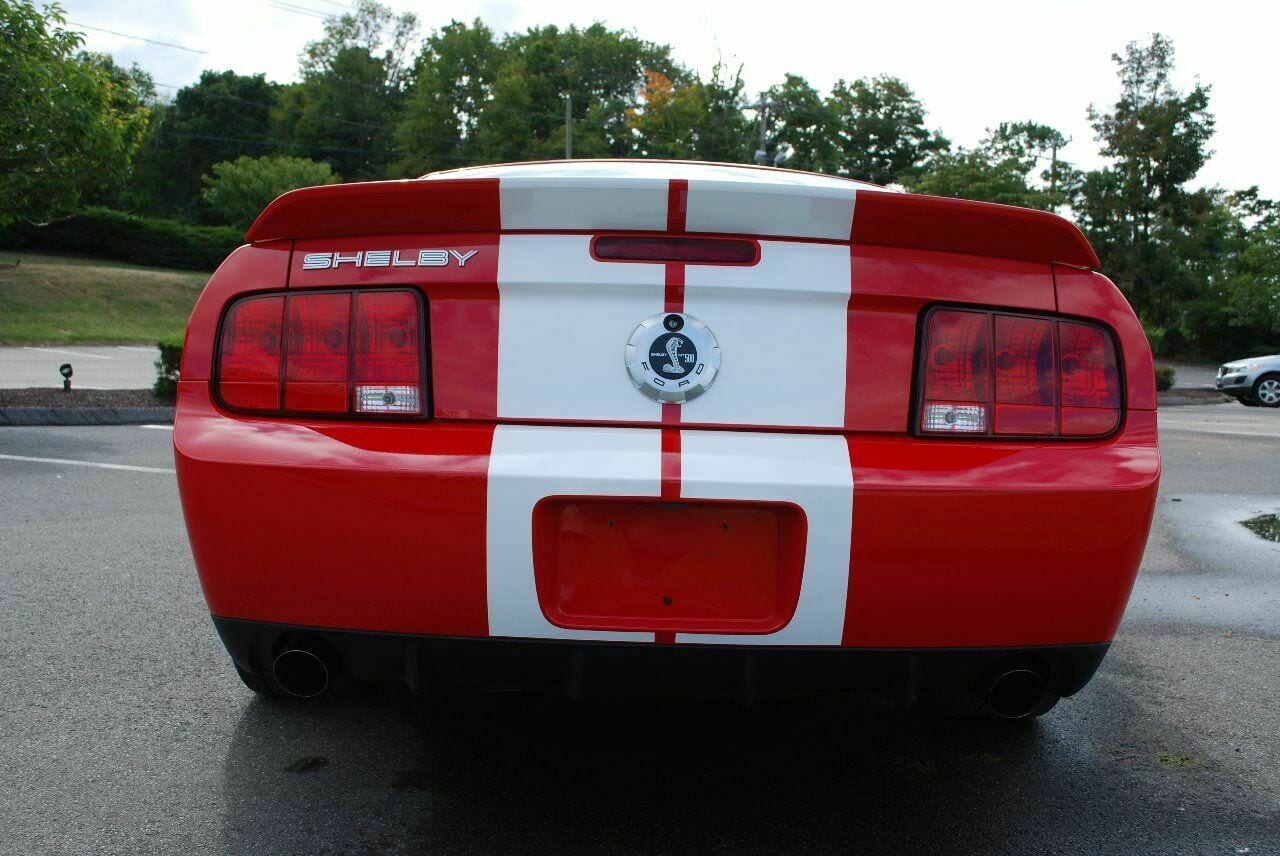 The movie Mustang's $85,000 Buy-It-Now price is a stone's throw from the cost of a 2020 Mustang Shelby GT500, which goes for about $73,000. The vehicle on eBay is a one-of-a-kind collector car with documentation. Moreover, it has extremely low mileage. The odometer shows a scant 6,605 miles. 
eBay Motors offers a never-ending flow of stunning Shelby Mustangs. The I Am Legend Shelby GT500 now for sale is the only one listed among the top 10 most iconic movie Mustangs of all time. Besides, no other Mustang (or other model) has survived an apocalypse.