Mopar, the high-performance Fiat-Chrysler brand, first offered the Hellcat in 2015 production muscle cars. A crate motor arrived in 2017. Chrysler knew it had a good thing right away—and so did Richard Rawlings from Gas Monkey Garage.
Rawlings got his hands on one of those 707-horsepower engines and put it in a sweet 1967 Dodge Dart. The result was the "Shart Cat," now available for sale on eBay.
The build was featured in two episodes of Fast N' Loud in 2016 for a drag race competition against Roadkill. (Spoiler alert: Aaron Kaufman, the head mechanic at Gas Monkey Garage, piloted the Shart Cat to a huge win with a 5.86 second run for an eighth-mile.)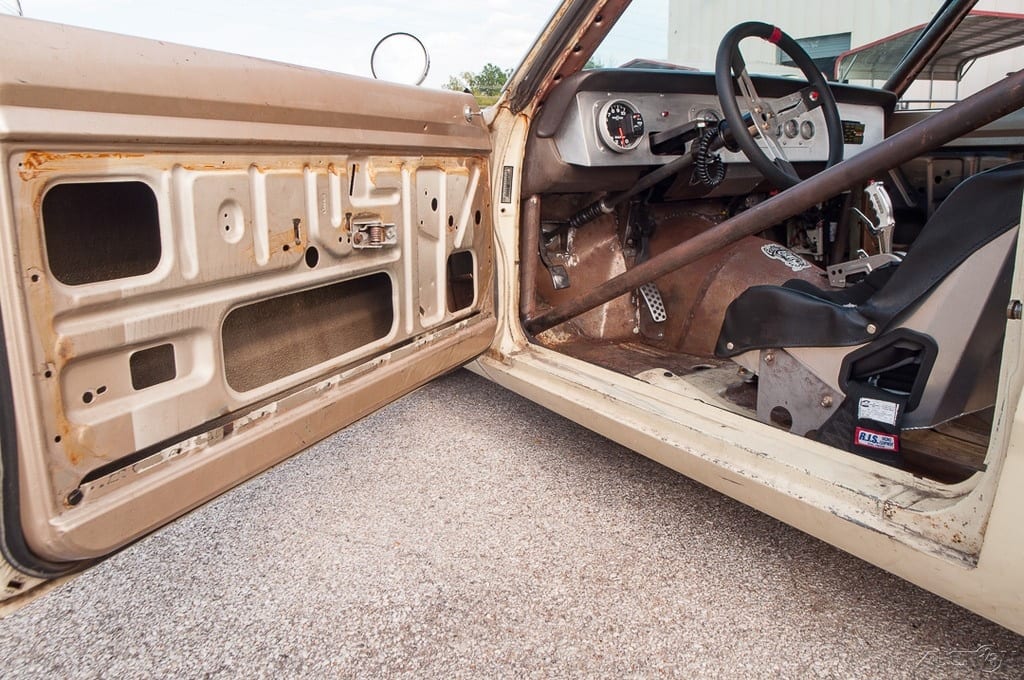 The motor is a Chrysler Gen III Hellcat Hemi V-8 with a 376 cubic-inch displacement. The engine came with a steel crank and rods. It has forged pistons and aluminum heads. The power ramps up with the addition of the stock twin superchargers. It's rated at 707 horsepower with over 11 pounds of boost. Since this Dart is intended for the drag strip, the Gas Monkey Garage crew slapped in an ATI Powerglide two-speed automatic, a traditional favorite at the drags.
The drama for television focused on getting it built with a short deadline of 17 days. But the build wasn't short on quality parts. Rather than adapting to the factory suspension, they "back-halved" the chassis and installed Chris Alston's Chassisworks kit with a four-link suspension and coilovers. To stop this beast, they used four-cylinder Wilwood 11.75 inch disc brakes.
High-Horsepower Transplant
The big engine was not easy to swap. Two tuners helped craft a wiring harness for the Hellcat. The crew moved the firewall back six inches and made a hand-built transmission tunnel. They also crafted a custom roll cage for safety.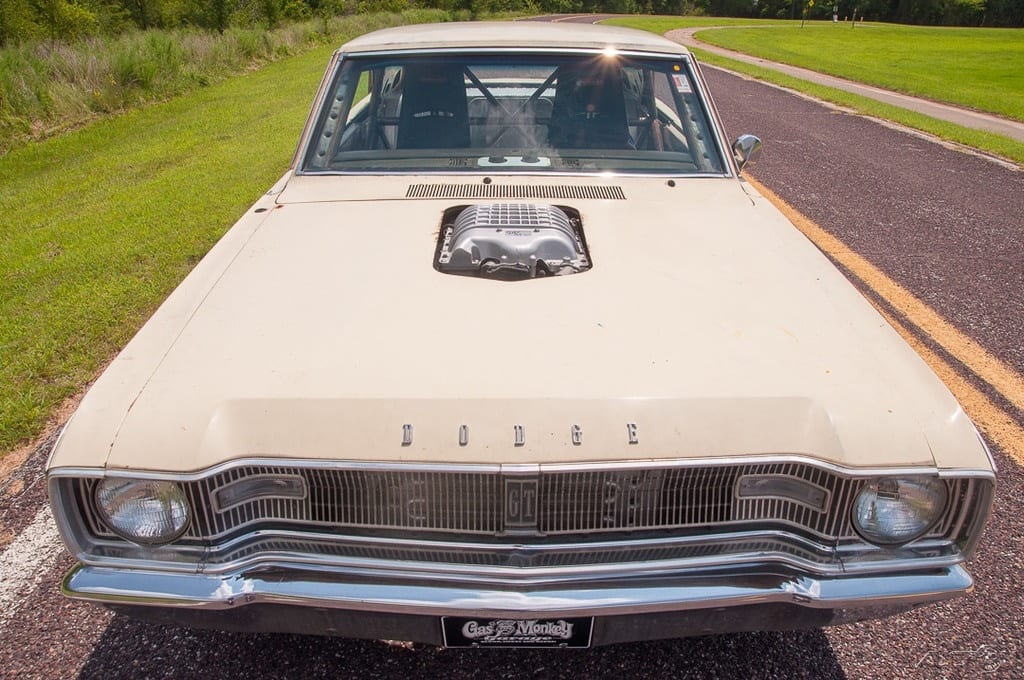 This Dart is ready for the strip. There aren't a lot of amenities. Don't look for carpets, stereos, or air conditioning. The crew left a patina on the exterior. Rawlings added a Gas Monkey Garage emblem to make sure it gets noticed.
After the show debuted, Rawlings brought the car to the January 2016 Barrett-Jackson auction, where it sold for $74,800. Currently, the Buy-It-Now price on eBay is $74,550, with only 24 miles showing on the odometer.