Car technology moves at such a fast pace. So, it can be natural to wonder what the cars of the future may look like. Yet, for those who can't wait to see some crazy cars, the cars of the past are just as helpful.
They are often the blank canvas for artists and car enthusiasts looking to:
Turn heads
Make money
Or simply turn an old piece of junk into a fun project
Here are some of the craziest car mods out there.
Crazy Car #1: Mustang Pool Table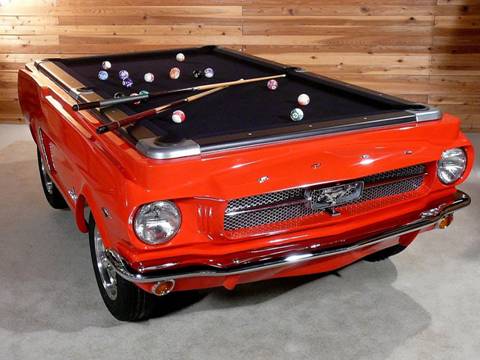 This copy of a 1965 Mustang gives alternate meaning to the phrase "don't lean on the car." It was designed specifically to be a pool table.
The front and rear are reproduced to scale. But, the middle is shorter to match the standard length of a pool table.
It has working headlights, chrome accents, and official Ford licensing. This table is the perfect collector's piece for anyone with $15,000 lying around.
Crazy Car #2: Xbox Kit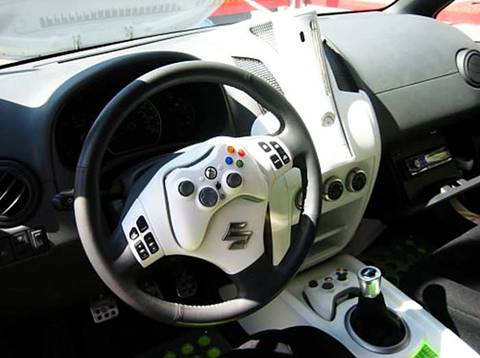 For serious gamers on the go, this mod kit turns the inside of any car into the inside of any basement.
This mod kit is a tribute to all things Xbox. It comes complete with controllers, green LEDs, and an in-dash replica Xbox 360.
While this car is safe to drive, drivers should still hope to avoid the "red ring of death."
Crazy Car #3: Cadillac Escalade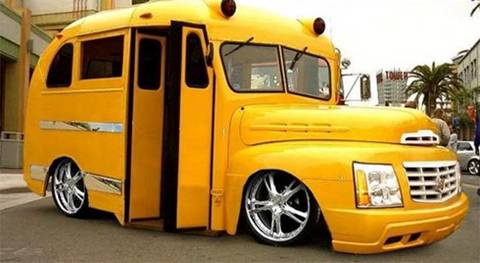 Fans of the Magic School Bus flock to this low-rider Escalade. It looks like something out of a cartoon, more than out of a car show.
Even so, its style is very unique, even if it is more goofy than badass.
Most of the original body has been replaced, leaving only the grill for identification purposes. This Caddy is the first once since Ghostbusters to be so fun-lovingly tricked out.
Crazy Car #4: DISKDRV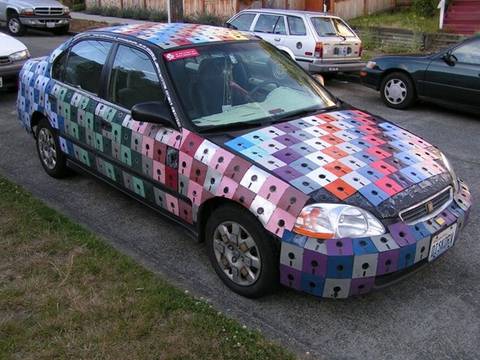 For all those nerds and all their nerdy cars, there is hope yet of becoming L33T.
With a quick (time-consuming, actually) mod to your old, crappy car, you can be driving a pimping disk drive!
Yes, this one even includes the customized "DISKDRV" plate for style. Drivers of this car will gain street cred with Redditors right away.
Wild Ride #5: Pig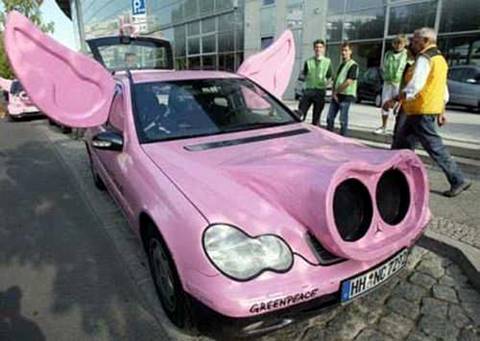 What's most upsetting about this pig car is that it used to be a Mercedes.
It's hard to say who would turn a $60,000 luxury car into a piece of bacon on wheels. Or WHY someone would do such.
Seeing is believing. And this car is hard to miss. It comes complete with huge ears and a curly tail. This car is perfect for people whose two favorite movies are Babe and Ronin.
Crazy Car #6: Rocket Car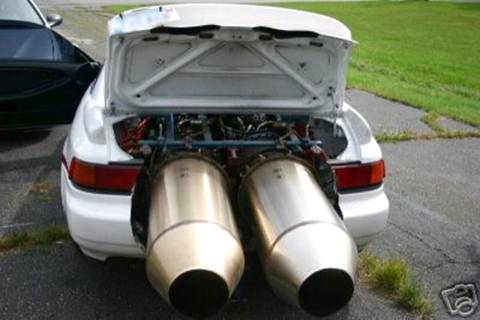 Although including twin GE jet engines in the trunk does a number to your cargo space, it is certain to get people to notice you.
Whether these engines work is up for debate. But one thing is for certain. People who have a hard time parallel parking should not invest in this car.
7. Car Stereo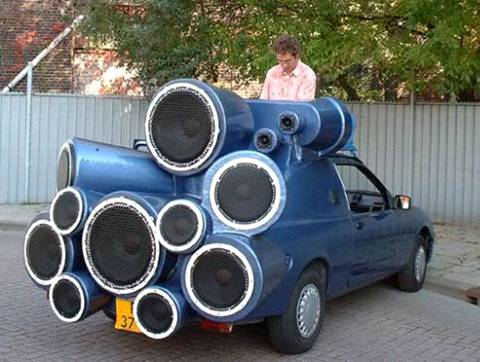 Perfect for the DJ on the go (who only works outdoor functions). This car-turned-turntable is a pretty awesome use of a clunker.
It has a custom body kit and what can only be a truck load (literally) of audio power. This mod makes sure that you are both seen and heard from blocks away.
8. It's on Like Donkey Kong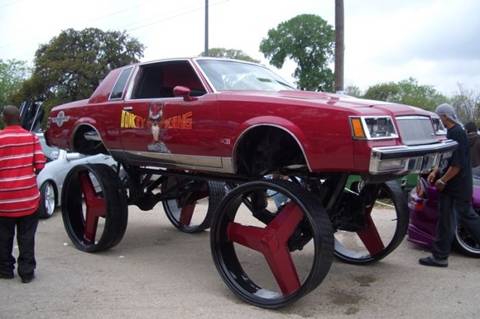 Low riders are all the rage on the tricked-out car circuit. That's why this Donkey Kong classic car is not on the tricked-out car circuit.
It's perfect for smashing barrels and mowing down Italian plumbers. This high-rider is the envy of gamers and gorillas everywhere.
9. Turtle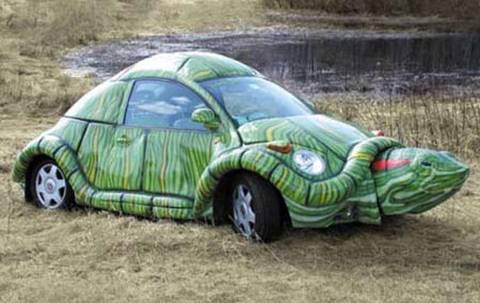 The only car mod to turn one animal theme into another. This VW bug turned turtle is perfect for those who prefer reptiles over anthropods.
Although modeling a car after a turtle is not the most flattering way to comment on speed, it is certainly an easy way to turn heads. The ones that aren't hiding in their shells.
10. Japanese Batmobile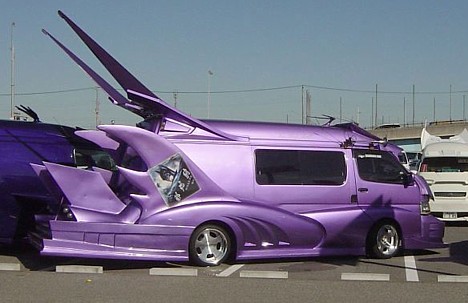 Speaking of things that would make Batman vomit, we present this Batmobile-wannabe. It's a Toyota van from Japan.
This purple Bat-van is large, loud, and not very fast.
The Batman Forever movie poster slapped on the side is a nice touch. Yet, the rest of this van looks like an idea that should have been thrown out.
11. Low Rider
This low rider is so low to the ground it's dangerous to drive on anything other than perfectly paved streets and flat grass. So it's really just eye candy.
The driver must protect it from rain, humidity, snow, extreme heat, well…all-weather, really.
It can't drive faster than 25 due to the lack of a windshield. But, this car is still worth its high implicit and explicit prices. It's gorgeous.
12. Dekotora Diesel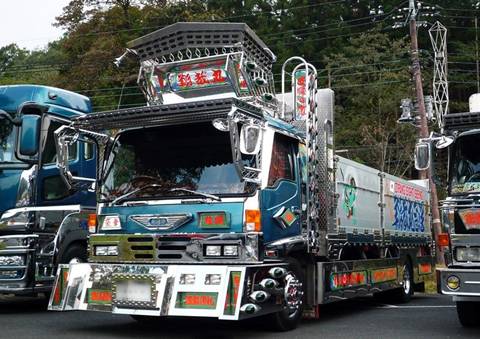 'Big in Japan,' this Dekotora-fashioned diesel is well known to other Dekotora designers.
Why not pimp your diesel, especially if you live in it 200 days of the year, 20-hours a day? And night, actually…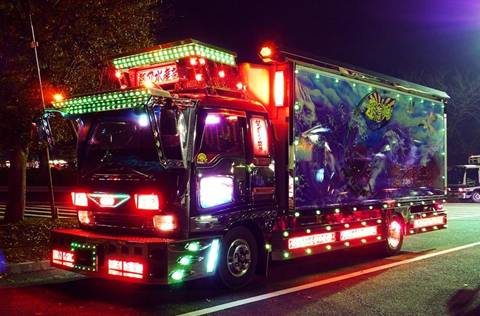 This is one design that doesn't need brights for nighttime driving! The Dekotora goes on exhibition during the owner's off-season.
13. VW Topsy-Turvy Bug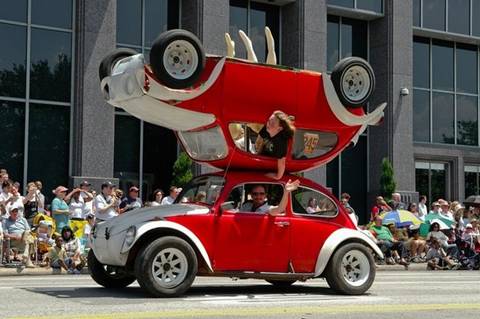 This car is hot in parades and pretty much nowhere else. It's not legal to drive on public streets without permission.
This VW is a Roger Rabbit-like charmer. Usually photographed with heels on the feet, the photographer took this image after an unexpected bump in the road.
14. Stilleto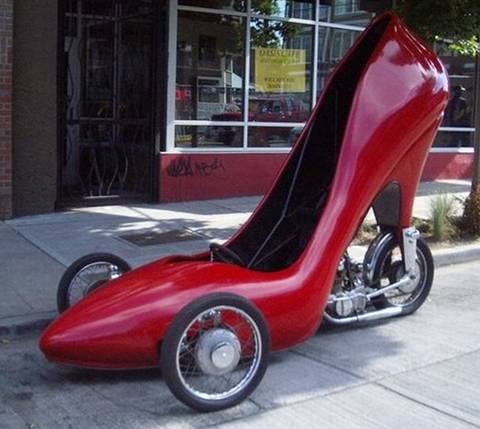 The devil might wear Prada, but you will want to wear this shoe to work!
Sleek, fancy, and somewhat aerodynamic, this stiletto-mobile is a classic.
Women everywhere will turn green with envy. They'll color coordinate your great shoe on the spot!
Some of the cars on this list were at first very low-priced. Yet, many gearheads will pump thousands of dollars into making them expensive, exotic, and in some cases, straight-up showy and ugly.
While many of these cars are for show purposes and not for daily errands, they are all guaranteed to turn heads no matter where they are.
Be sure to check out our list of the most epic oddballs of all time.